Find the passion that sustains your career
12 March 2020
Valerie Evans, Director of Architecture, at Atkins has headed up numerous huge projects. She has led international design teams with the specific brief to deliver 'iconic projects' for governments and cities – buildings designed to firmly put a place on the map.
Yet she reveals that, across her career, her enduring motivation has been less the realization of amazing buildings but the satisfaction of delivering the best possible service for clients.
"A lifelong commitment to learning how to do a better job for clients," is how she sums up the factor behind her career progress.
"It is about how, through construction knowledge and experience rather than architecture in its purest form, I can serve clients better," she explains. "We can produce the best architectural design possible and know we have done a good job, but the project needs to be high quality, delivered on time and within budget."
On one level this is simply taking great personal satisfaction in a job well done. However, Evans' promotion to senior level came was also the result of a continued self-questioning and improvement.
She reflects that, over the course of her career, she has always asked herself how she can keep challenging herself and learning new lessons in her professional life. It is this that has been her professional signature: while she has certainly worked in specialist sectors (such as retail buildings and defence), sticking to a specific typology has never been a be-all-and-end-all.
To gain experience of working in a multi-disciplinary team, she moved from a large to a small practice fairly early in her career. This opened her eyes to the instantaneous feedback and input that from other disciplines in a team: she learned a great deal from the structural and building services engineers that were her colleagues.
Career moves that nurture one's curiosity can evidently pay off. But such dedication is of little use if it is not recognized. Accordingly, Evans' advice to ambitious young architects is always to find a 'champion': a more senior figure who sees from your work that you are someone to support and promote.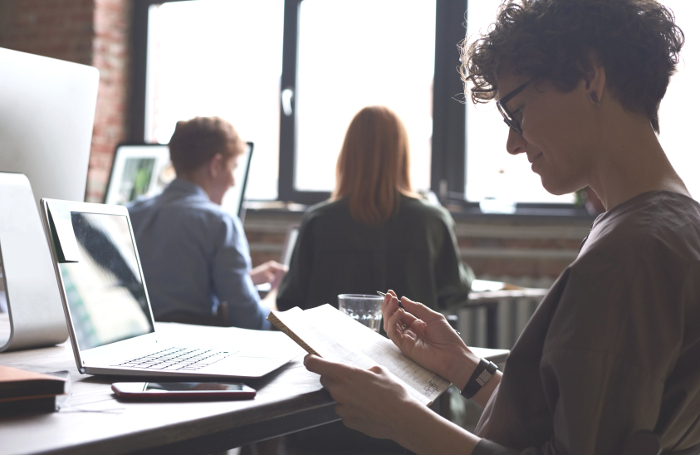 She urges early-career architects to identify those whose philosophy and values align with theirs in some way. Without a champion, you cannot ask for more experience, more challenging projects, or request to work in a new sector.
"In hindsight, the big leaps in my career have been based on trust: someone who has championed me in awarding me greater responsibility," she explains. "I have always had people above me who have recognised my abilities and level of commitment. This has always allowed me to take on more challenging, more difficult projects than the last one."
Evans is a great believer that passion and commitment will be noticed and that, to an extent, success breeds success. Her latter-day career progressions have happened organically. She was able to move from a spell working on large retail buildings for clients such as Sainsburys to leading multi-disciplinary teams for AMEC on defence and infrastructure projects. This came her way due to AMEC being a contractor she had worked with on many projects.
She concedes that there is a fine line between throwing oneself wholeheartedly into a lifelong commitment to architecture; and merely working far too hard.
"As a profession, we are generally highly committed to our jobs and to design. In architecture, you can keep on improving constantly: there is no clear start or finish line."
This can lead to burn-out and Evans admits she has often been guilty of being the last to leave the office. However, she is encouraged by the growing awareness in the profession that a long-hours culture is unsustainable. She appreciates the necessary steps that forward-thinking practices are taking to ensure that architects' commitment to their vocation remains a fulfilling and healthy one.
Thanks to Valerie Evans, Director, Atkins.
Text by Neal Morris. This is a Professional Feature edited by the RIBA Practice team. Send us your feedback and ideas
RIBA Core Curriculum Topic: Business, clients and services.
As part of the flexible RIBA CPD programme, Professional Features count as microlearning. See further information on the updated RIBA CPD Core Curriculum and on fulfilling your CPD requirements as an RIBA Chartered Member.