Finding ways to design for the public good
21 June 2018
If anyone had doubts about the latest generation of young architects' interest in 'Designing for the Public Good', last Tuesday's RIBA evening event on the topic would have laid their fears to rest. The event was sold out and people were standing in the aisles.
Setting the scene, Sadie Morgan – founder of dRMM, chair of the Independent Design Panel for HS2 and one of the London Mayor's design advocate – said most architects start out wanting to work that way, yet finding the opportunities to work for the wider public good is today's challenge.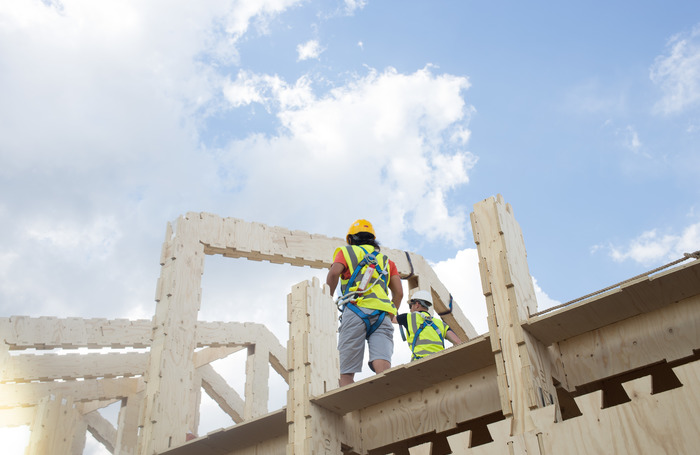 Over the space of two generations the profession has changed beyond recognition. In the post-war years, 49% of the profession worked for the public sector, which was in a position of power to re-shape the urban landscape.
Finn Williams, co-founder and CEO of Public Practice, and Pooja Agrawal, co-founder of Public Practice, recounted how the vision of the public sector as place-maker and agent of change had been progressively dismantled over time, along with its resources for strategic implementation.
Today only 6% of homes in the UK are designed by architects, 77% of whom are working on the design of private homes. It is no wonder then that many young architects find themselves frustrated by a situation in which architecture appears to have come to serve a narrow band of society, the affluent few.
Undaunted by the radical changes in the political and social landscape, the panelists have carved out with great ingenuity spaces within and outside current institutional frameworks to follow a vision of the public as the architect's ultimate client.
Public Practice was designed from the outset to allow architects, urban designers and planners to work for the public good. It places talented practitioners in planning departments in London and the South East for a year to work in place-based roles, with 10% of their time dedicated to collective research.
The aim is to put some of the vision back into under-resourced planning departments and encourage planning officers to step back from fire fighting and find the space to be creative again, as Agrawal and Williams put it.
Public Practice has had 40 expressions of interest from local authorities and was inundated with 200 applications for its first cohort of 16 practitioners, who took up their placements in the spring. This demonstrates the great appetite on both sides for a renewed engagement.
While Public Practice is designed to work within existing local government structures and practice, Architecture 00's Indy Johar calls on architects to use their creativity to deliver new forms of 'public good' that cut across established governmental and financial systems.
Architecture 00's mission is to pioneer new ways of working, designing and producing that are not constrained by established models. Some of Johar's best known work includes the collaboration on the WikiHouse platform, a series of open source templates for self-assembly structures that users can customise, download and share freely.
He has since been applying the principle of distributed grass roots production based on the vision of an empowered citizens democracy to a range of other projects and explorations in the digital space; most prominently to the re-visioning of planning and property development processes towards a more transparent and inclusive model.
Create London works with artists, from local to international, helping them to deliver projects that engage with local communities in East London. While the biggest cultural centre in Europe as measured by density of active artists and arts organisations, it has one of the lowest levels of public participation in the arts, revealing the split between its predominantly middle-class art community and other less well-off residents, as Create's Diana Ibáñez López and Hadrian Garrard reminded everyone.
With this in mind, they are not interested in turning disused spaces into private studios that might outwardly enhance the value perception of the area but rather to create new community spaces that will bring ordinary people through the doors.
While much of Create's work is grant funded, the organisation proactively seeks its own donations and patrons in pursuit of projects that deliberately fall outside of the usual community arts models.
Indy Johar closed with an impassionate call on the profession to rediscover its roots in designing for the public good, rather than exclusively serve private interests, and to take seriously the responsibility that comes with the shaping of our shared built environment.
While the path to working for the public good may seem less clear cut today than in decades past, the work of the panellists demonstrates the capacity of architects to carve out those spaces using the same creative mindset they apply to their built projects.
Text by Neal Morris. This is a Professional Feature edited by the RIBA Practice team. Send us your feedback and ideas
RIBA Core Curriculum Topic: Architecture for social purpose.
As part of the flexible RIBA CPD programme, Professional Features count as microlearning. See further information on the updated RIBA CPD Core Curriculum and on fulfilling your CPD requirements as an RIBA Chartered Member.
Posted on 21 June 2018.