27 February 2020
Fiona Welch, architect at Collective Architecture, speaks about the importance of a consistent interview approach and the benefits of employee-ownership in gender pay gap transparency.
"The office has been employee-owned since 2007 and I think that has helped define an ethos of fairness and transparency and equality. Everybody has a voice in the shaping, development and success of the company and that is regardless of your position in the office and experience level — we operate in a relatively flat structure that is transparent. We have an open pay scale based on qualifications and experience so there is transparency about pay at every level. This has had a positive impact, as you know that there is no difference between male and female colleagues at the same level of experience within the practice.
We have a good gender balance in our practice. However, we did calculate that we do have a gender pay gap — but we know that this is not because of gaps between individuals on the same experience level, it is because we have more experienced male architects who are at the higher end of the salary scale than we do students or professionals at the lower end of the scale. In the practice there are 50 people: 20 women and 30 men. Until we have (at every level within our pay scale) equal numbers of women and men, we will have a slight gap. The next step for us would be to level our gender split."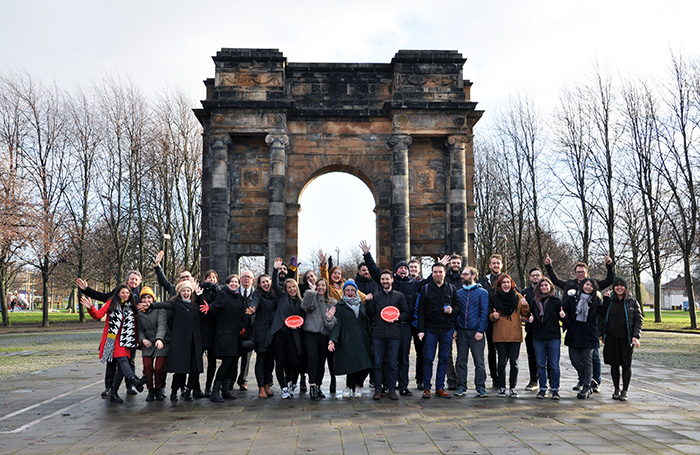 "We have developed policies and progressed our approach to recruitment as the office has grown in size over the last 10 years. We recognised that we must go about recruitment in a certain way and be consistent in our approach. We want to actively seek out people and make our recruitment open to as wide a pool as possible. We began questioning how we could ensure that we interview fairly to give all candidates an equal chance. In terms of the interview selection process, we now have a procedure for interviews which is then adapted for different roles. This procedure is followed so that every interview takes the same format — and the same questions are asked — so that we avoid any bias.
In interviews, generally, there is a tendency for women to perhaps downplay their achievements and talk about how they worked with others. Our process allows a fair comparison of candidates based on specific agreed criteria. It is aimed to get a greater sense of the interviewee's character and temperament, in terms of how they would tackle problem solving, or work within a team. One of the questions is: "Have you been in a situation where someone disagreed with you and how did you try and talk them around?" These types of questions add a bit of nuance in terms of how people can represent themselves, and that is something we have worked on to try and get a better range of responses.
At the moment, in terms of advertising for roles, we talk about equal opportunities, but I don't think we mention that we offer flexible working as a starting point. We have found recently, when seeking experienced architectural staff, there has been a lack of female applicants. I'm sure the talent is out there, so in the future we will review how we promote vacancies. We have a lot of people working part-time, working a day at home regularly, or doing compressed hours of work. There is a variety of different arrangements — not necessarily to do with childcare — but there's an acceptance that people need different working patterns to suit life outside the office. It can be challenging when people are routinely out of the office, but we try and make sure that communication is good, and that people are well set up for working at home.
We encourage shared parental leave and there has been some take up, but generally our female staff have taken longer breaks than men. We ensure that their pay progression continues, their experience continues — it doesn't stop when they go on parental leave. The practice has been extremely supportive of female staff in terms of putting them forward for awards and giving them exposure as much as possible. One of our architects, Emma Fairhurst, won the RIAS Saint Gobain Emerging Architect 2019 award and is a finalist for the MJ Long Prize for Excellence in Practice at the 2020 W Awards. While the industry remains male-dominated, having more visible females and promoting what they are doing is a positive step for raising awareness for everyone. I think the industry is changing, it is very different on sites now than it was even 10 or 15 years ago in terms of women being listened to and respected. As a practice we would like to publish our gender pay gap at some point. We could do more to highlight that flexible working is an option and highlight our parental leave policy which is significantly better than the statutory offer, which helps parents balance family life and their career, and encourages them to come back and continue to build on their experience gained in the practice."
Find out what other RIBA Chartered Practices are doing to address the gender pay gap.