Get smart to cut back on late payments
12 April 2018
Chasing payments from clients can be a time-consuming and sometimes uncomfortable affair that any architect would like to reduce to the minimum necessary.
For some, cloud-based accounting software has offered the solution through automated generation of regular and well-detailed invoices, backed by automated chasing and easily available live-data on the business' finance.
David Ayre, Practice Director at Ayre Chamberlain Gaunt, says adopting Xero in 2016 was the biggest recent improvement to the practice's financial management.
Aimed at both small- and medium-sized businesses, the software allows the practice to make use of live data rather than waiting on periodic management accounts. Several procedures are automated, including the preparation of invoices, issuing emails, and more importantly, the chasing of payments. If clients have a payment facility set up, such as 'GoCardless', they are able to make instant payments via the hyperlinks within the email.
Reports can be run very quickly. Live data is available instantly, showing fees outstanding and amounts overdue, with the facility to sort the data in a number of ways, for example by client or the number of days payments are overdue.
The user can see exactly what needs to be chased and when. Notes can be added against invoices and clients so that information and updates can be tracked and every user within the practice can see exactly what is happening.
Automated invoice chasing occurs at intervals set by the user. Ayre says he recognises this is both a strength and a weakness, as it takes away the human contact. But after a set period of time, the personal touch can be reintroduced and calls be made and emails sent.
Software, however, is not an automatic panacea, but a useful complement to effective communication and smart processes in the analogue world.
'In our experience, it still tends to be the bigger corporate companies that are the biggest culprits for late payment. This could be due to their set payment runs, lack of purchase orders, or our lack of sending the invoice to the correct person in the first place,' explains Ayre.
'We now have a process set up to ensure all these details are obtained and everything is in place prior to the first invoice being issued. But again, it's down to communication and communicating with the correct person within the correct department, ahead of the time, before an invoice becomes overdue.'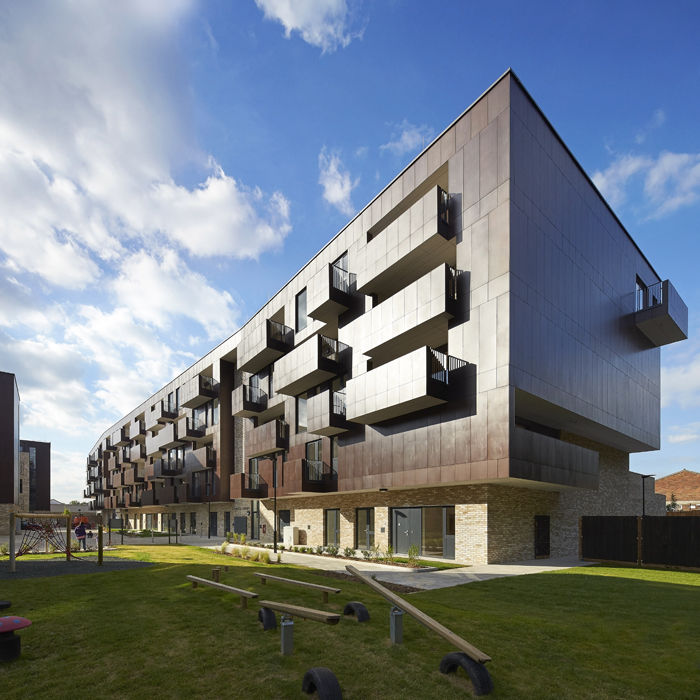 While Cotswolds-based Millar + Howard Workshop has also made the switch to cloud-based accounting, director Tomas Millar reports that the biggest improvement to payment turnaround has resulted from breaking down their deliverables in much greater level of detail. This has significantly reduced disputes over fees and therefore late payments, as clients have a better understanding of what they are paying for.
Agreed deliverables are handed over at meetings and invoices sent out immediately along with meeting minutes. 'This seems to help with prompt payment, because people can relate [the invoice] to what they have just received,' suggests Millar.
'However, probably the biggest factor for reducing payment times is not feeling embarrassed about chasing late payments.'
This may be a lesson for small practices in particular to learn from their larger counterparts.
Mary McDonnell, Finance Director and Associate Partner at PTE, says her practice treats collecting debts as a business exercise in its own right and is not shy about being firm with clients whose payments are overdue. Happy to stick with old stalwarts Sage and Excel their approach relies on human contact and a concerted effort by all staff.
Everyone at PTE, from partners to project architects, is encouraged to be involved in the financing of projects and to be aware of the status of client payments. Emails to clients are weekly, informing them of payment dates, with chasing emails just before or just after the due date if payment has not been received.
While late payments are an issue unlikely to ever be resolved entirely, the good news is that steps can be taken to significantly reduce their occurrence, be that through technology, timing, or clearly communicating deliverables.
Thanks to Tomas Millar, Director, Millar + Howard Workshop; David Ayre, Practice Director, Ayre Chamberlain Gaunt; Mary McDonnell, Finance Director and Associate Partner, PTE.
Text by Neal Morris. This is a Professional Feature edited by the RIBA Practice team. What is your approach to ensuring prompt payments - do you have any tips to share? Send us your feedback and ideas.
RIBA Core Curriculum Topic: Business, clients and services
As part of the flexible RIBA CPD programme, Professional Features count as microlearning. See further information on the updated RIBA CPD Core Curriculum and on fulfilling your CPD requirements as an RIBA Chartered Member.
Posted on 12 April 2018.