Getting a buzz out of student mentoring
22 February 2017
For an increasing number of schools of architecture, getting their final year Part 1 students a place on the RIBA Student Mentoring Scheme is becoming the norm rather than the exception.
It is not just a work placement, but a chance for students to get a real insight into practice by being welcomed into the team with the support of their own personal mentor. It is seen by participating schools as the best preparation for their students' forthcoming year out.
In the current academic year, nearly 900 students and 450 mentors have been taking part in the scheme, which is organised by the RIBA regional offices.
Newly recruited practices see the exercise as a positive experience too, and many go on to expand their involvement after their first year.
This year saw NORR participate for the first time with three students through an arrangement between RIBA London and the University of Westminster, which tries to place all of its Part 1 students. The Canadian-headquartered practice with seven UK offices is now planning to roll out student mentoring around the regions.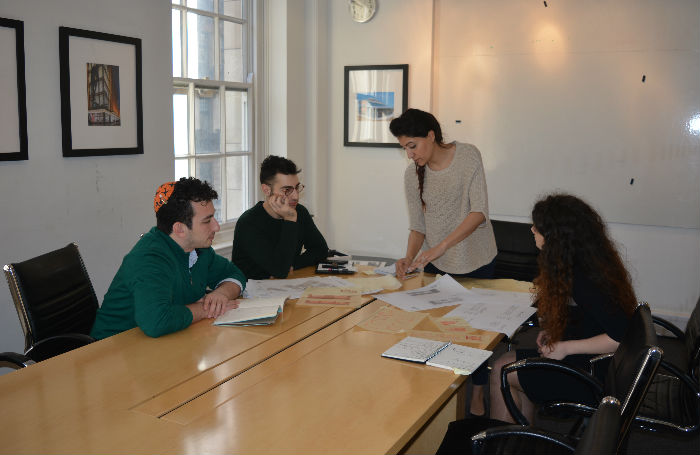 Instrumental in getting NORR on board was architect Kiran Sharma, who has taken part in the RIBA's Future Leaders training events for the past three years and encouraged NORR's London office to have more involvement with the institute.
'NORR was attracted to the idea of mentoring. It has a strong corporate responsibility policy and so it didn't take much to get the practice interested,' says Sharma.
'The practice is keen to build relationships with local universities and mentoring is now seen as the key. It also wants to stay on top of new technologies, and sees advantages in building stronger links to the schools.'
One of the strategies tried out at NORR was to widen students' perspectives on practice by putting them to work in areas that were not their strengths. So a student with a technician's background was assigned some early concept work, while another with no technical background had a spell with one of NORR's technologists.
'The three students were involved on a number of projects with different teams and it actually created a bit of a buzz in the office. But we made sure their experience was not limited just to the office by including client interface and site visits,' says Sharma.
'Personally, I think it's a great programme and I wish I had had the opportunity when I was starting.
'As the coordinating mentor, it is also good for developing my own soft skills in communicating and understanding peoples' strengths and weaknesses, and supporting people who didn't know what to expect or what they wanted to get out of the mentoring programme.'
Westminster student Joseph Hyman, one of the three student mentees at NORR, says the mentoring experience proved to be a real eye-opener:
'It was a lot more than I expected. It was fantastic to see work at all the different stages and to see what was needed for different sizes of projects,' he says.
'NORR really made us feel they wanted us in the office and we were treated like members of the team. It was good just being supported at a personal level. Any weaknesses we had could be discussed, were taken on board and we tried to improve things.
'I was aware that the placement was part of the RIBA's mentoring scheme and was impressed by the effort everyone had put in. I think more firms should be doing this.'
Thanks to Kiran Sharma, architect at NORR and Joseph Hyman, architecture student at the University of Westminster.
Text by Neal Morris, © RIBA