Giving clients the bottom line makes for happier projects
14 December 2017
All practices know that managing client expectations is key to successful projects, but six-strong MW Architects goes a step further in its aim to give clients a predictive bottom-line cost from the earliest stages, sometimes before even visiting a site.
'We do it to lose jobs,' director Melissa Robinson told the audience at her recent presentation at the RIBA's Guerrilla Tactics conference, but the jobs that are lost are likely to be those that were always beyond the budgets clients had in mind.
'We like clients to get over the shock, if there is one, and then move them towards a realistic working budget based on their expectations. It's better for both sides, and it means less abortive work for us,' says Robinson.
The level of pricing advice that MW Architects aims to provide prompted Robinson to title her talk 'Providing QS services', although the practice makes no attempt to describe itself as a QS and is at pains to make it clear to clients that all prices are predictive and certainly not guaranteed.
The London-based practice does domestic projects typically within a price range of £100k to £3m and has built up a lot of information from past projects that it trawls for cost information.
'Often clients are looking at our website and tell us they want something like that, or they want those finishes, which allows us to get a good idea of costs even before meeting the client,' explains Robinson.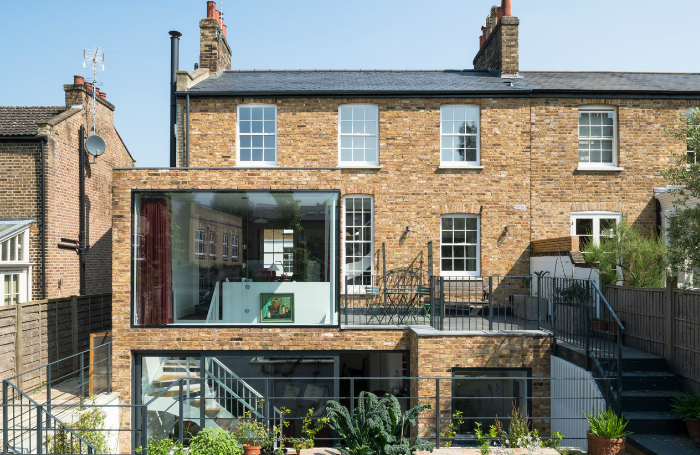 Moving ahead, the client will get a predicted building cost per square metre plus fixtures and fittings, which may include a range of priced variations. To this are added fees, VAT and typically a 10% contingency.

If the project proceeds, MW uses detailed tender returns and negotiates with contractors to get pre-agreed prices for parts of the work, such as floors or particular finishes, with priced options where possible. This helps to explain to the client how the contractor has arrived at their price and what will happen if they choose one variation over another.
'We do the contract administration and we very visibly set out client variations so they can clearly see where their choices are adding to costs,' adds Robinson. 'As a result, we pretty much always stay within our contingency.'
Where the budget is a bit tight, but achievable, MW will use its cost information to advise how money can be spent more effectively and the design kept realistic.
The practice uses NBS schedules to produce a spread sheet and to a lesser extent uses other industry sources such as Spons. The early pricing information is supplied as part of the standard service with no additional fee.
Robinson argues that the practice is really offering no more than cost awareness for the client as set out in the Plan of Work (PoW).
As the architect is doing no more than is described in the PoW, Robinson explains she cannot see why any additional liability should be attached to the pricing information, as long as it is made clear that it is predictive.
The payback for the architect is less abortive work and less time spent trimming costs and 'value engineering' at a later stage.
'It is all about managing expectations and making projects happen. We have never had to stop a project because the client could not afford it and there is far less worry for clients, who tend to have a fear of escalating costs with building works'.
'Being open about costs and providing clarity at the outset avoids panic later on and just makes for a happier project. Importantly for us, most of what we design becomes a reality and gets built,' concludes Robinson.
Thanks to Melissa Robinson, Director, MW Architects.
by Neal Morris. This is a 'Practice News' post edited by the RIBA Practice team. Send us your feedback and ideas
RIBA Core Curriculum Topic: Business, clients and services.
As part of the flexible RIBA CPD programme, Practice News counts as microlearning. See further information on the updated RIBA CPD Core Curriculum and on fulfilling your CPD requirements as an RIBA Chartered Member.
14 December 2017.