11 April 2019
The RIBA has announced the Creative Directors for this year's Guerrilla Tactics, the annual two-day event for small- to medium-sized practices.

Gus Zogolovitch, an independent developer specialising in custom build, is teaming up with Amanda Baillieu, founder of well-known knowledge sharing platform Archiboo, to curate the conference day programme.
Both Creative Directors are passionate about the quality of our built environment and empowering architects in taking on a proactive role. Zogolovitch inherited an enthusiasm for development from his father Roger, founder of Solid Space and author of the book 'Shouldn't We All Be Developers?'.
Zogolovitch set up London's first specialist custom-build developer, Unboxed Homes, with the mission to develop better designed homes with the end-user foremost in mind. A committee member of National Custom & Self Build Association (NaCSBA), his vision is to help change the way homes are designed, built and bought in the UK.
A journalist and former editor of RIBAJ and Building Design, Baillieu stepped out of the pages and into interactive knowledge sharing by founding Archiboo, a multi-faceted venture hosting regular events, awarding the best in class online communication of architecture, and challenging architects to a fast-paced Architect Pitch in front of prospective clients. This can be an invaluable testing ground of a practice's vision and salesmanship; and can even lead to commissions.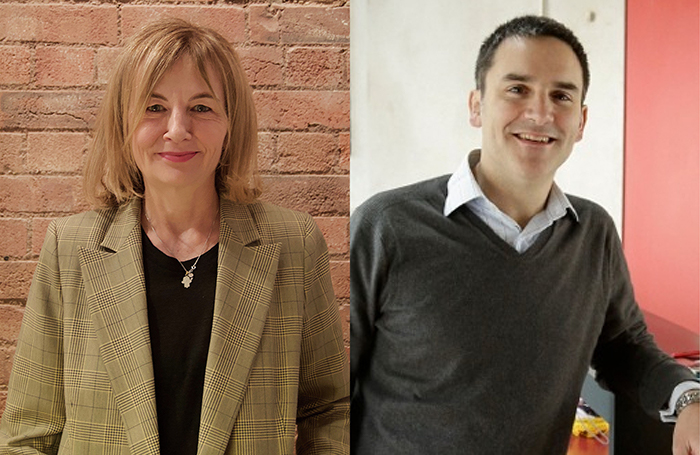 Together they set up a Developer Masterclass series to teach architects the skill-set a successful developer needs. Guerrilla Tactics will provide an opportunity to scale up the offer, exploring not only what it takes to be an architect-developer, but also the developer client's mindset, enabling architects to gain a competitive advantage by clearly understanding and responding to their clients' needs.
Both are keen to help architects that want to move into development work.
"I think more architects are now looking at development than ever before," suggests Baillieu. "In every town and city in the UK there are tricky sites where an architect could release value."
"The fundamental building blocks of development – how to value a piece of land, how to draw up a development appraisal, how to pitch to an investor – are simply not taught to architects," says Zogolovitch.
"But there are a lot of good reasons to move into development. Some architects want something more profitable, others want to be masters of their own destinies, and there are those who think: 'I could do it better'. Not least, architects are best placed to take a leading role in the growing wave of community-led development, which is seeing renewed interest around the country."
While the interface between architects and developers is a subject that Baillieu and Zogolovitch are demonstrably passionate about, both are equally concerned with development of a different kind: the ongoing improvement of the profession and the built environment.
Thanks to Gus Zogolovitch, Managing Director, Unboxed Homes; and Amanda Baillieu, Founder, Archiboo.
Text by Neal Morris. This is a Professional Feature edited by the RIBA Practice team. Send us your feedback and ideas
RIBA Core Curriculum Topic: Business, clients and services.
As part of the flexible RIBA CPD programme, Professional Features count as microlearning. See further information on the updated RIBA CPD Core Curriculum and on fulfilling your CPD requirements as an RIBA Chartered Member.
Posted on 11 April 2019.