Help make UK government framework agreements more SME-friendly
08 February 2018
Architects with experience of working within UK government framework agreements, directly or indirectly with a prime contractor, are being invited to take part in a survey on SME participation and satisfaction with the current procurement regime. The survey closes on 31 March 2018.
The UK government is publicly committed to a target of one pound in every three of public money being spent annually on goods and services to go towards SMEs by the end of the parliament. How framework agreements impact on that target is one area under consideration.
The survey has been devised by the Frameworks Group working within the Cabinet Office's SME Panel. The findings will inform advice to the Crown Commercial Service about the future direction these agreements should take. The SME Panel is a sounding board for ministers and officials and is made up of entrepreneurs charged with seeing that SMEs get a larger share of public sector work.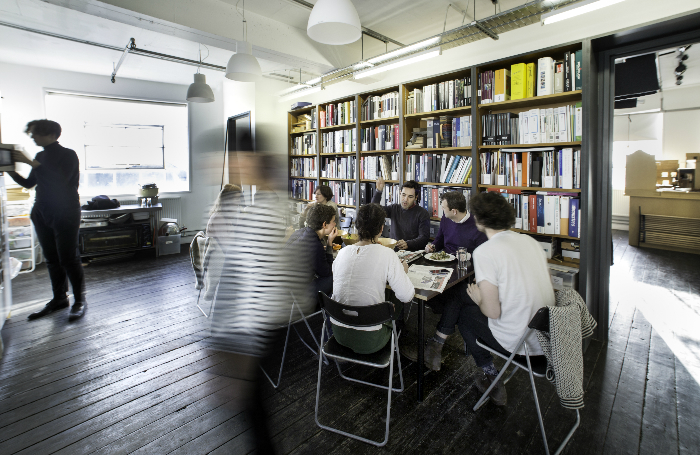 Architects' frustrations with public sector frameworks, particularly those where minimum turnover and PI requirements automatically preclude the vast majority of local and regional practices, have been well documented in the past.
'The recent collapse of Carillion and the concerns expressed by the City over some other large outsourcing companies has spurred panel members to express their views robustly in the interests of the smaller business community,' reports Jonathan Lewis, who chairs the Frameworks Group.
'We have believed for some time that the relentless aggregating of contracts into ever bigger pieces of business delivered by a few companies on minimal profit margins is flawed and our future work is likely to focus on this aspect of procurement. We want to help safeguard public services, protect public money and support the legions SMEs some of whom are working to long payment terms for large outsourcing companies.'
Lewis says survey results are needed to inform the group's policy proposals for change and to justify taking a critical look at the whole purchasing landscape with a view to broadening the options for procurement, including consideration of models popular elsewhere but currently rarely used in the UK, such as Dynamic Purchasing Systems.
The survey seeks to establish satisfaction levels with aspects of agreements such as ease of understanding; the time and expense involved in bidding; whether tenders allow companies to showcase their services; whether tenders appeal to all sizes of business; levels of insurance cover required; and whether group SME bidding is encouraged.
There are also several questions on working with a primary contractor, including satisfaction with payments, the overall experience, and whether companies would prefer to be engaged directly by government agencies.
Finally, respondents are invited to give ideas and suggestions for making framework agreements more SME friendly.
All contributions to the survey are anonymous and completion has been timed to take less than ten minutes. Surveys must be completed by 31 March 2018 for data to be included in results.
Thanks to Jonathan Lewis, Chairman, The Frameworks Group.
Text by Neal Morris. This is a Professional Feature edited by the RIBA Practice team. Send us your feedback and ideas.
RIBA Core Curriculum Topic: Procurement and contracts.
As part of the flexible RIBA CPD programme, Professional Features, edited by the Practice team, count as microlearning. See further information on the updated RIBA CPD Core Curriculum and on fulfilling your CPD requirements as an RIBA Chartered Member.
Posted on 8 February 2018.