Help shape a more accessible world
10 August 2017
With only a few days of the consultation period left, architects are being urged to give their input to a major revision of BS 8300, the code of practice for the design of accessible and inclusive environments. Consultation closes on 13 August 2017.
The landmark standard has been the benchmark of good practice since its first publication, but is now expanding into a two-volume resource that takes in the external environment and public spaces for the first time.
'It's incredibly important for architects to comment. The more consultants that offer their professional understanding on the buildability and practicality of current proposals the better the standard will be,' says leading access consultant and RIBA Regulation & Standards Group member Jane Simpson.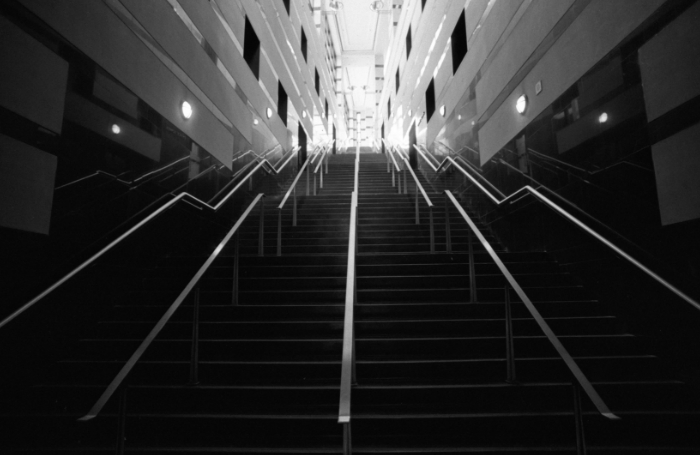 'It's also an ideal opportunity for architects to advise on any research they may have carried out or been involved with, so that good use can be made of it.'
The new draft Part 1 of BS 8300 steps outside the scope of the existing interiors and buildings guidance to look at key features within the curtilage of buildings. It takes in car parking and access routes, and goes on to look at other aspects such as street design, shared vehicle/pedestrian spaces, landscaping and public facilities. As such it is the first attempt at comprehensive guidance for public spaces associated with new developments.
Many architects are not familiar with accessible design approaches to landscaping and public space, says Simpson. Part 1 goes beyond Building Regulations Part M, which like the existing standard concentrated on the approach to buildings.
Solutions range across tactile surfaces and handrails and lighting for stepped areas to visual and tonal signals that can be integrated into the landscape.
'The guidance is not against landscaping design features,' says Simpson. 'It's all about avoiding problems. So you can have sculptures in landscape, for instance, you just need to ensure that people don't walk into them.'
Simpson was access consultant on the award-winning Mirror Pool in Bradford's City Park, the largest urban water feature in the UK. The approach taken here was to use tonal contrast and either barriers or changes in surface or direction on any raised areas to prevent the risk of falling. Elsewhere the very shallow entry into the water area means that the worst that could happen would be wet feet.
The new and expanded draft Part 2 of BS 8300 continues to set out good practice for interiors of buildings from residential to large scale public access buildings, and can be expected to provide designers with a good practice guide to access provision for health and education facilities, performance and cultural spaces, transport interchanges and mainstream commercial and administrative buildings.
One change that is expected to be confirmed in the new standard, and possibly in forthcoming revisions to Part M of the Building Regulations, is provision of changing rooms in the wake of widespread campaigning. Some building operators such as supermarkets are already responding.
Simpson points out that small practices that may not be planning to purchase the full two-volume BS 8300 can make good use of the consultation documents while they are still available, to understand the depth of information.
* Architects' diary note: The Access Association will hold its Seminar 2017 on Improving Access and Inclusion in the Built Environment Seminar at the Carrs Lane Conference Centre in Birmingham on 5 October 2017, with speakers covering new policy drivers, Part M updates and the work being done on neurodiversity and the Design for the Mind project.
Thanks to Jane Simpson, director, Jane Simpson Access.
Text by Neal Morris. This is a 'Practice News' post edited by the RIBA Practice team. The team would like to hear your feedback and ideas for Practice News: practice@riba.org