06 September 2018
Practitioners and academic researchers are being invited to put together proposals to support development of the evidence base for the link between well adapted homes and a healthier old age.
The Dunhill Medical Trust, which seeks to support underfunded areas of health research is making £200,000 available to help fill what is seen as a gap in UK research.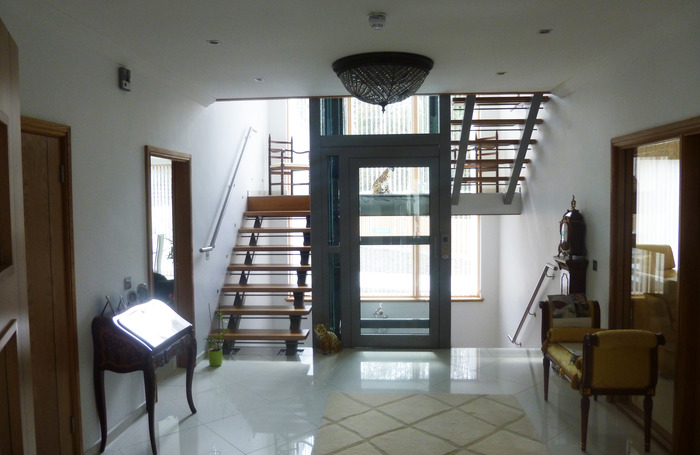 Bringing together academic research and practice is essential for the task, says Susan Kay, Executive Director of the Trust. She is hoping to see multi-disciplinary proposals with architects as key stakeholders.
The link between housing, health and social care may be beyond doubt, as are the benefits of housing for older people that are adapted to enable them to live at home independently and for longer, but the UK studies that demonstrate these links simply do not exist.
Care & Repair England, the charity that works with housing and care providers to improve homes for older people, reports that as more and more funding is being withdrawn by overstretched local authorities, care commissioners are demanding evidence that demonstrates the cost benefits even of well-established services.
'There is an evidence gap in the UK. A lot a work has been done abroad, but nothing rigorous enough on adapted homes in the UK. Policy makers will only accept UK studies, even if the conclusions are going to be broadly similar to studies done elsewhere,' says Kay.
Last year the Centre for Ageing Better published an international review of evidence on ageing and home adaptions, identifying studies from around the world that demonstrated the value and positive impacts of home adaptations. But the review also highlighted the absence of UK studies that met the review's own research standards.
The review found good international evidence that minor home adaptations are an effective intervention for preventing falls and injuries, improving performance of everyday activities and improving mental health, but it found few studies concerning impacts of major adaptations. The review also concluded that there is insufficient evidence to quantify the overall return on investment (ROI) from home adaptations.
There is a UK policy agenda waiting to be addressed. One of the 'Grand Challenges' in the UK government's Industrial Strategy is themed around harnessing the power of innovation to help meet the needs of an ageing society.
One of the pillars of this framework, which is being developed by the Department for Health and Social Care, the Department for Business, Energy and Industrial Strategy and No.10, is focused on communities and housing, recognising the link between a suitable living environment and a healthy older age. The work can be broadly split into how the current housing stock can be adapted, and what the housing of the future needs to look like.
Meanwhile, the Local Government Association wants to see the link between housing, health and social care addressed in the Government's forthcoming social care green paper.
The Dunhill Medical Trust's call for proposals opened this week with the deadline for receipt of applications on 9 November 2018.
Kay says the plan is to arrive at a shortlist of four to six proposals that will be presented to a judging panel at a one-day event at the RIBA on 21 January 2019, with the winning proposal to be confirmed on the same day.
Thanks to Susan Kay, Executive Director, The Dunhill Medical Trust.
Text by Neal Morris. This is a Professional Feature edited by the RIBA Practice team. Send us your feedback and ideas
RIBA Core Curriculum Topic: Inclusive environments.
As part of the flexible RIBA CPD programme, Professional Features count as microlearning. See further information on the updated RIBA CPD Core Curriculum and on fulfilling your CPD requirements as an RIBA Chartered Member.
Posted on 6 September 2018.