09 May 2019
Many of today's practices are multi-disciplinary. Being able to provide services in different sectors can not only lead to a satisfying variety of projects and clients for a practice; it can also make a business less vulnerable to dips in demand from any one sector.
Emerging practice Kennedy Woods (KWA) works on an enviable mix of work by keeping one foot in architecture and the other in design consultancy. Their projects span from strategic thinking for embryonic start-ups to integrated graphics, interiors, and even product design.
Their cross-disciplinary approach has been organic from the start, as the practice was founded by an architect, Chris Kennedy, and a designer, Tom Woods: they began collaborating on small competitions and pop-up architecture projects before officially setting up in 2014.
The practice has provided brand strategies that encompass environment design, graphics, and packaging for social enterprises, retail, and restaurants. But one of the practice's biggest strengths, the pair believe, lies in its early-stage design research work on projects.
For example, for N is for Nursery, an educational start-up, Kennedy Woods ran interviews and focus groups with educators and parents, and shadowed staff and children in an existing school to see first-hand how spaces were being used.
The client, pursuing a brand roll-out across London, saw the value of using KWA to facilitate a series of co-design sessions with teachers, management and the client team. It focused on all aspects of the schools' operations, from what materials were most suitable for the fit-out, to how nappy-changing stations would work.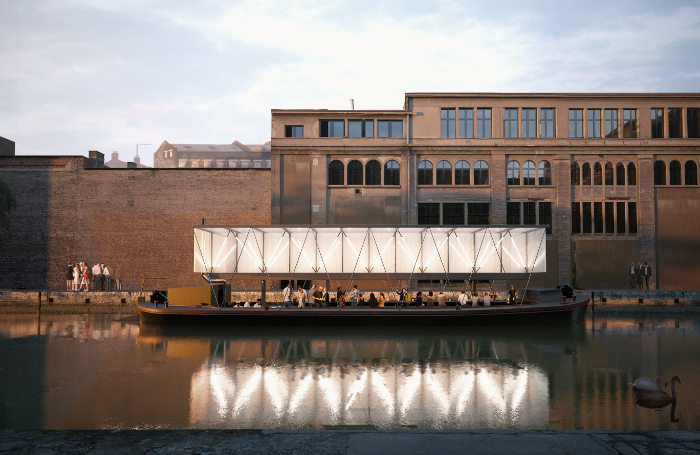 "We include as standard a design research phase in all our projects, which we like to term RIBA Stage -1," Woods explains. "It's part of a 'masters of none' approach we take, acknowledging the need to learn from others throughout the process to produce great design that works for the people using it."
Getting involved at this early stage, when there is often no site, no firm brief, and only partial funding in place, has led to the practice being very hands-on in a client's overall project strategy. They assist clients in visually communicating their project's vision through fundraising assets. These might be anything from finely crafted storybooks to immersive exhibitions. It is a way of adding value to clients, by helping them raise funds to get projects off the ground.
For recently founded SameYou, Kennedy Woods are investigating what a community-based brain injury recovery centre for the 21st century could be and providing consultation on how best to communicate that vision to philanthropists who could potentially fund it.
"Storytelling is the absolute cornerstone of the practice," Woods states. "We're helping clients understand the language of architecture and design so they can bring efficiency into the process, and we treat this early stage work as a project in its own right."
Woods estimates that about 50% of the practice's output now lies in these early stages. This focus on research, strategy, and storytelling in the early stages, rather than any sector specialism, has led not just to diversity, but also expansion into unexpected sectors.
A good example of this is the Hearing Birdsong project, borne out of a two day collaborative workshop attended by Woods, which focused on the issue of age-related hearing loss. The practice developed their idea of a more naturalistic hearing test, one using birdsong instead of artificial tones to measure aural health, which has led to a working prototype. An ongoing project, it is a first step into healthcare design for the practice.
"People are surprised by the breadth of projects we have," Woods reveals. "We do pitch for work, but it comes primarily from referrals: probably as much as 80%. There is no better feedback from people than getting referrals."
If there is a common thread to their work, it is a social purpose. As part of this drive, KWA has just become the first architects' practice in the UK to be accredited as a B-Corp, a new kind of business classification that legally requires the business to balance people, planet, and profit. This is important to the practice, but also to the practice's preferred clientele: it makes business sense.
"During phases of financial uncertainty or recession, there's all the more reason to demonstrate the value and integrity of your service to clients," Woods believes. "We saw the B Corp accreditation as a key element to being able to work with a certain type of socially focused client."
Thanks to Tom Woods, founding partner, Kennedy Woods Architecture.
Text by Neal Morris. This is a Professional Feature edited by the RIBA Practice team. Send us your feedback and ideas
RIBA Core Curriculum Topic: Business, clients and services.
As part of the flexible RIBA CPD programme, Professional Features count as microlearning. See further information on the updated RIBA CPD Core Curriculum and on fulfilling your CPD requirements as an RIBA Chartered Member.
Posted on 9 May 2019.