09 March 2017
Once the preserve of nationally significant schemes, Design Review is increasingly offered by individual local authorities. Some of the longer established panels are now embedded in the local planning regime, and developers of major schemes know that a review is as inevitable as planning fees.
Newham was one of the first local authorities to establish its own Design Review panel back in 2007. It had huge brownfield sites in the Docklands regeneration area and wanted to get the most out of these opportunities, despite the usual pressures on in-house planning resources.
At the time of writing, Design Review is now used extensively. Newham has two planning committees, one that deals with larger strategic sites as well as schools and community projects, the other handling all other development. Almost everything that is referred to the strategic planning committee will have been subject to Design Review, says Newham's Strategic Design Manager Ben Hull, ideally at the pre-application stage.
Hull estimates that 90% of pre-application discussions for projects that would come under this committee's remit if progressed will be offered Design Review as part of the Newham's standard pre-application package.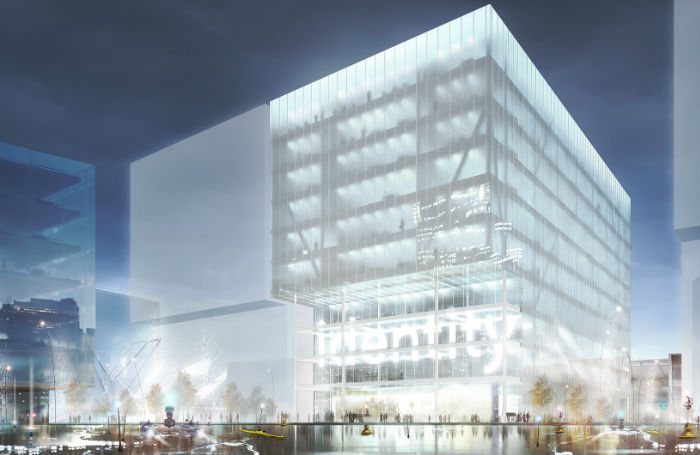 Newham does get occasional requests for review from the client side independently of pre-application and usually obliges if they have the capacity. Aside from that, Design Review has been established as an integral part of the planning system for the London borough.
The big house builders, for instance, have come to expect it. Many now accept the merits of the Design Review process and are usually responsive to recommendations on masterplanning and design issues. If there are fundamental problems with height or massing, the panel will assist. However, they do tend to resist if recommendations affect the bottom line, Hulls adds.
'It is very rare for a project to be sent to [the strategic] planning committee without a positive sign-off from the panel, and if issues cannot be resolved it will not be recommended for approval,' says Hull.
A well-known figure among established Design Review panel chairs is architect and project manager Deborah Denner, whose Frame Projects runs and manages panels for the post-Olympics London Legacy Development Corporation, HS2, and the London boroughs of Camden and Haringey.
All of her panels follow the Design Review Principles and Practice, but as each client has different needs – from large scale London Legacy projects to the conservation areas of Camden –panels have to be tailored accordingly.
Local authority panels are generally run on the principle that they do not cost money. Most panel members are paid experts, with developers paying for the service. There are few free Design Reviews remaining. Denner says her priority is getting good expertise for the panels to offer the best service.
'What's really important is to gain the confidence of the planning committee. For architects and their clients, a positive Design Review report can offer a real advantage by lending weight to proposals and to a project's design quality,' says Denner.
As for fielding ad hoc requests from architects or their clients for Design Review, she says her local authorities would not want to hold them before pre-application meetings with local planning officers have taken place.
Like other panel chairs, Denner makes the observation that it's the good architects that tend to respond well to Design Review and actually enjoy the process.
'Design Review success story' (see image): Silvertown Quays is London's major new regeneration site in the heart of Newham's Royal Docks.
Jonathan Kendall, Director of Urban Design at Fletcher Priest, which designed the masterplan for developer First Base says: 'Design review was an invaluable part of the process of developing the masterplan for Silvertown. The format of informal workshops followed at later stages by formal presentations allowed us to test ideas and incorporate early feedback on key issues. These included challenges such as the degree to which heritage features of the site should shape the proposals in terms of the masterplan, the public realm and the design of prototypical key buildings within the site, including those for major new headquarter occupiers.'
Thanks to: Ben Hull, Strategic Design Manager, Newham; Deborah Denner, principal, Frame Projects; Jonathan Kendall, Director of Urban Design, Fletcher Priest.
Text by Neal Morris