How offsite construction can empower architects and add value to clients
01 August 2019
Speeding up the construction process, ushering in new levels of quality control, improving building energy efficiency, and providing much more consistency between the design and the end-product: these are just some of the advantages routinely associated with Modern Methods of Construction (MMC).
With building components manufactured and, to a greater or lesser extent, put together under factory conditions, MMC is increasingly being used to deliver projects throughout the UK. But what are its advantages from an architect's point of view?
"It allows for thinking at a more strategic level," enthuses Amber Beare, Design Manager of Urban Splash Modular. "From concept design ideas right through to the full details of how the components will be fabricated on a factory floor."
"We can be more joined up in the process from design to construction," agrees Russ Edwards, Design & Technical Director at Lendlease. His role is to ensure design and technical quality for the construction and property company across its European residential portfolio.
Russ Edwards and Amber Beare will be discussing the ways customisation and standardisation can interact, and the various opportunities for architects of MMC, at Smart Practice: New Ways of Working, the RIBA's annual conference on innovation in practice on 1 October 2019 at 66 Portland Place, London.
The aspect of control over what is used and how is clearly an appealing factor in MMC.
"We can be more deliberate about the supply chain and componentry," Edwards explains "without having Tier 1 constructors telling us we must use their supply chain; or insisting our design requires modification to fit in with it".
There is tight control over the end product, with certitude over exactly what is going to be produced. Modules can be delivered with electrics in place and the flooring down, for example.
"I can just walk ten yards and I'm on my building site," enthuses Beare, describing another of offsite construction's features. In this case, building site means factory.
"You can go and see your design being put together. Whenever we take stakeholders around the factory, there is a renewed level of excitement."
Architects retain a distinct unique selling point in this process. Modular, volumetric, or panellised systems might all be different ways of going about construction; but that does not mean an architect's vision and talents do not play an essential part.
"Designing for MMC still retains and makes use of all your architectural training on how the end-user will use their homes: what they want and what they need," Beare insists. "That's what other parts of the industry do not possess."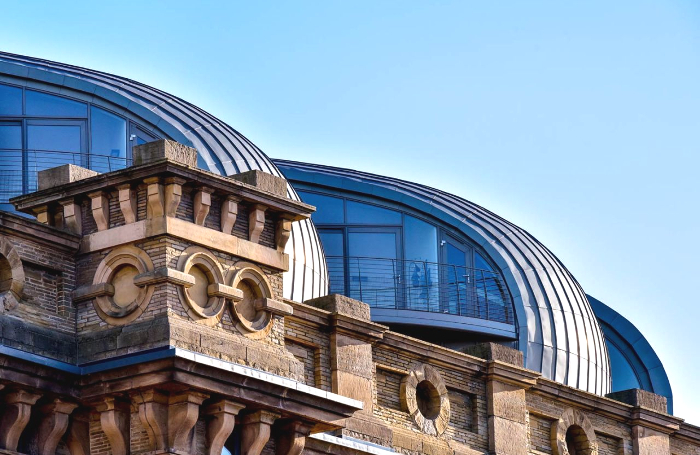 It requires considering the design as a whole, which is no different to a traditional process, explains Beare. However, an architect also needs to be thinking about the suite of drawings they are producing, in order to make the whole process seamless. They are making drawings to design a framework – which manufacturers on the factory floor will rely on and derive highly specific information from for the buildings' assembly.
Fears among architects that MMC will render them redundant are still commonplace. But Edwards believes that one way architects are eminently suited to working with MMC is in their talent for dealing with constraints.
"Architects work best with constraints – the profession is excellent at coming up with imaginative solutions," he suggests. "When we select architects for new projects, we are proactive early on with those who have an appetite in working with MMC and design for manufacturing and assembly."
There are opportunities to be had in MMC that do not solely apply to large practices on big projects. MMC factories, Beare explains, will have an internal design team, but will outsource to practices when they need to do so. She has encountered smaller teams being employed for offsite designs.
"All teams working within modular need to have a high level understanding of BIM," she advises. "So a small geeky BIM-focused practice could be better attuned to doing some of this work."
She acknowledges that perhaps this fixation on detail – specifications on parametrically putting in component parts, and precise cut-lists (in terms of timber sizing for instance) – might be seen by architects as the less glamorous side of the business.
"It takes a certain mindset to want to drill down into that level of details," she admits. "It requires a passion for the real nuts and bolts of construction design."
Tickets for RIBA Smart Practice: New Ways of Working are now on sale, with early bird tickets available until 2 August 2019.
Thanks to Russ Edwards, Design & Technical Director, Lendlease; and Amber Beare, Design Manager, Urban Spash Modular.
Text by Matt Milton. This is a Professional Feature edited by the RIBA Practice team. Send us your feedback and ideas
RIBA Core Curriculum Topic: Design, construction and technology.
As part of the flexible RIBA CPD programme, Professional Features count as microlearning. See further information on the updated RIBA CPD Core Curriculum and on fulfilling your CPD requirements as an RIBA Chartered Member.
Posted on 1 August 2019.