21 November 2019
In April this year RIBA launched good practice guidance on how practices could work to eliminate the gender pay gap in the profession. Calculating a business' gender pay gap and declaring it can be a powerful catalyst for change, and is now a legal requirement for large employers in the UK.
RIBA's guidance, called Close the Gap, was drawn up with the 17 practices large enough to have had to report on gender pay differentials for the last two years.
It includes a pledge that practices can take to calculate and voluntarily report its pay gap via the UK government's portal. It also out positive steps that practices can take, which include: preventing unintentional bias within recruitment, operating fair promotions policies, and embracing flexible working for all staff.
Jo Bacon is Chair of the RIBA's working group that drew up the guidance and is a Partner at Allies and Morrison. The practice is one of few that have a median pay gap in single figures. It continues to develop a gender equality policy on a variety of fronts.
"There's constant room for improvement," Bacon asserts. "Probably the most challenging area for practices is the retention of women in senior roles, particularly during challenging times such as recession, health or family crises. This is when women often choose to return to work by setting up on their own."
Allies and Morrison has appointed two Diversity Champions to help monitor and promote equality and diversity within the practice and is in the process of setting up 'community networks', including a women's network, that will share experiences through practical workshops.
During recruitment, shortlisted candidates are always balanced for gender as far as is possible and interview panels are similarly balanced.
Mentoring is well established within the practice, helping staff share successes and talk through setbacks and build relationships, and is currently being extended to train associates to take on mentoring roles.
The practice supports flexible working for mothers, fathers and carers and those who want to pursue outside interests. New mothers can choose to return on three days a week after maternity leave and build up their time in the office if and when they feel ready.
How to tackle underrepresentation of women at senior levels is widely recognised as one of the most intractable obstacles to gender pay parity. Of the 12 pay-reporting practices examined for Close the Gap, women constituted almost half of employees in the lower half by hourly pay, but a third in the higher half.
In nine of the practices looked at, the proportion of women decreased with each step up in pay level. This imbalance at senior management level disproportionately skews gender pay results in favour of men.
Glasgow-based Collective Architecture operates an open and transparent pay scale based purely on qualifications and length of experience, which ultimately should not allow for any gender pay disparity.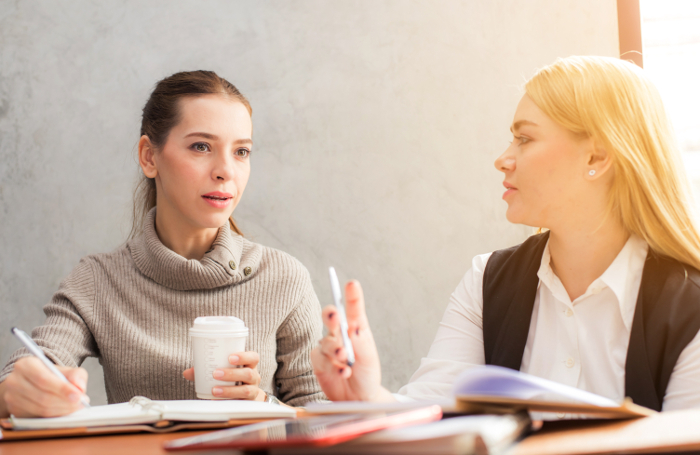 Nevertheless, Collective's Fiona Welch says that there remain challenges in addressing disparities between gender and seniority, which would be in practice the only way of wholly eliminating a gender pay gap. "Our staff retention levels are high: very few experienced staff have left over the last ten years. So there has not been much opportunity to recruit senior staff to achieve greater balance."
Newcastle-based JDDK Architects has had female directors throughout its 32-year history. The current split is 50/50 for directors, and the same for non-director architects and architectural assistants (but not technologists).
Director Nicky Watson says the practice has a management ethos that respects every individual's personal circumstances, irrespective of gender. Last year it adopted a policy of flexible working for all to remove any potential sense of bias in favour of female staff requesting flexible or part-time working.
"We recognise that part-time is not part-commitment," she states. "We know that allowing our staff to work flexibly and part-time has retained talent that has been fundamental to the success of JDDK, which otherwise the practice would have lost. There is no doubt that part-time working has been good for our business."
It is worth noting that JDDK has supported 11 periods of maternity leave, after which all of the staff returned to work: an affirmation that measures to support female architects' careers do work.
Thanks to Jo Bacon, Partner, Allies and Morrison; Fiona Welch, Architect, Collective Architecture; Nicky Watson, Director, JDDK Architects.
Text by Neal Morris. This is a Professional Feature edited by the RIBA Practice team. Send us your feedback and ideas.
RIBA Core Curriculum Topic: Business, clients and services.
As part of the flexible RIBA CPD programme, Professional Features count as microlearning. See further information on the updated RIBA CPD Core Curriculum and on fulfilling your CPD requirements as an RIBA Chartered Member.