How small startups are shaping architecture's future
01 November 2018
The fourth industrial revolution is gaining momentum. We are entering the age of AI, self-driving cars, the internet of things and additive manufacturing.
Yet according to a recent McKinsey report, construction is rated as one of the least digitised industries in the economy. Indeed, both construction and architecture were described as industries that are 'ripe for disruption' by the IHS Global Projects Database, which found that projects routinely take 20 percent longer to finish than originally scheduled and run up to 80 percent over budget.
However, many small, recently formed architecture practices are learning lessons from the startup culture of the tech and digital industries, and placing innovation at the heart of their approach to work. In an unsettling economic climate experiencing rapid technological advances, having the flexibility to shift direction is invaluable. Small startups are perfectly positioned to not only respond to changes but to drive them.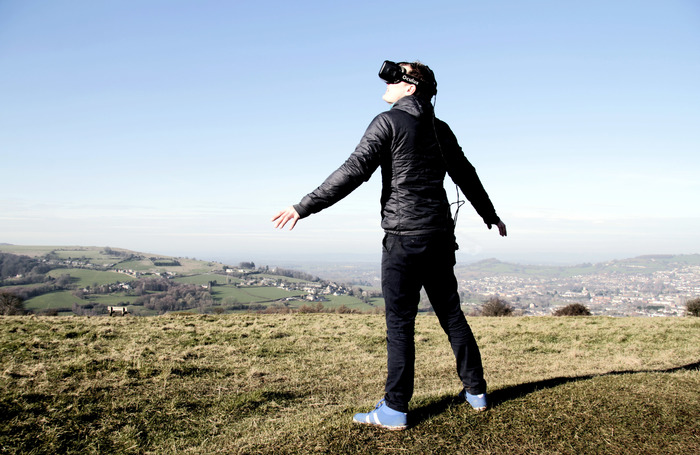 Millar + Howard Workshop is an architecture firm which operates on the principles of a startup, investing time and money in innovation with a focus on results and outcomes. In doing so, we find new ways to make efficiency savings and maximise customer value.
We are by no means alone: there are many other enterprises contributing to a growing movement within the industry that is setting a new course for architecture, construction and planning. Assemble, Facit Homes, Architecture 00, Public Practice and Turner Prize nominees Forensic Architecture are all examples of small practices working outside the traditional boundaries of architecture.
They are innovative in a variety of ways. Some are collaborations between professions not typically associated with architecture, blurring the lines between art, science, technology, and engineering. Forensic Architecture, for instance, engages with software designers, journalists and scientists. Facit Homes and Architecture 00 challenge the supply chain and the way buildings are actually constructed.
Much of Millar + Howard Workshop's own approach has been shaped by the RIBA's Guerrilla Tactics conference: an annual event offering a programme of practical information. It hosts a variety of different speakers, all passing on experiences and insights that have benefited their businesses.

From a learning perspective, it is an opportunity to tick off eight or more hours of CPD on topics which are significantly more interesting than any sales spiel about damp-proofing. But it is also a hive of ideas that stimulate reflection on working practices and the industry as a whole.
'Ten years ago I suddenly found myself spending the majority of my time running a business instead of being an architect,' admits Tomas Millar, Co-founder and Director of Millar + Howard. 'University had done little to prepare me for this. Guerrilla Tactics provided a forum for thinking about how to run a practice more creatively. And, in turn, it freed up more time for the design work I love.'

The conference has been consistently valuable and Millar + Howard Workshop have gained a great deal from attending, both at a micro and macro level. One particularly significant year inspired us to start a new sister company, Livedin Custom Build, which operates a platform business model in order to connect landowners to people wanting to build their own house.
The events at Guerrilla Tactics are fast-paced and relevant, with an atmosphere filled with energy and a buzz of ideas and excitement. It is a great networking opportunity: we have met and interacted with peers from all around the country and gained valuable insights into how they operate and innovate. There is a speed-mentoring event, which provides an opportunity for time with prominent architects, journalists, and business-support experts, providing knowledge and practical solutions to shared problems.
'Speakers tend to be very open about how they run their practice, so you can gain real insight into other people's processes and techniques,' Millar enthuses.
Opportunities to share knowledge in this way encourage innovation that goes well beyond the mere purchasing of updated software or installation of new systems. They lead to new behaviour, introducing different work processes and inspiring ambitious changes. If architecture is indeed 'ripe for disruption', then it is the kind of inventiveness, creativity, and lateral thinking cultivated by startups that will surely provide it.
Tomas Millar will be demonstrating how an architect can 'Learn How to Use VR to Better Communicate with your Clients' on CPD Day at Guerrilla Tactics 2018: Expanding Practice: Navigating the architecture of planning, procurement and property, which takes place at the RIBA on 13 to 14 November 2018.

Text by Ros James and Tomas Millar. This is a Guest Feature edited by the RIBA Practice team. Send us your feedback and ideas.
Posted on 1 November 2018.