04 October 2018
The Heritage Statement is a standard requirement of planning applications involving heritage assets. However, it can sometimes be all too easy for a busy practice to treat it as an add-on; something to be drawn up after design work has been done.
Understanding a building and the journey it has been on is key to producing a Heritage Statement, explains RIBA Conservation Group member Sarah Khan, just as it is key to informing design decisions that will change the asset or its setting.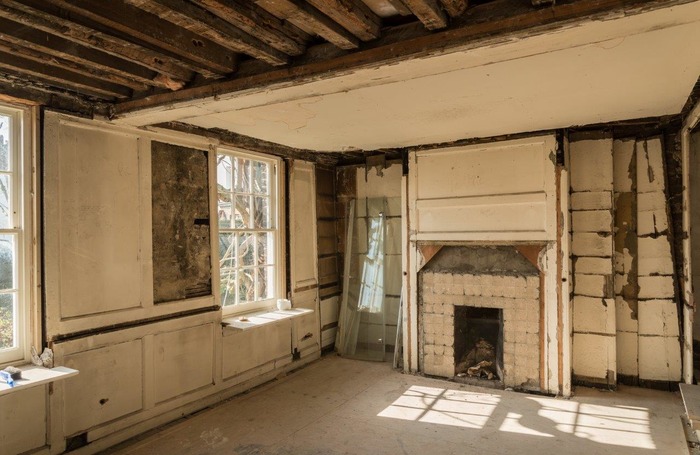 'It is essential to start work on the statement at the beginning of a project, to understand the building's significance and how the design will impact on that,' Khan suggests. 'The thing absolutely not to do is to prepare the statement at the end, when it will end up trying to justify design decisions already taken.'
'The first thing to do is to explain to the client that you are dealing with the whole building, not just the façade or some other obvious heritage feature. If it is a listed building, there is a host of things that might be covered: hidden elements such as floor joists for instance, which may not be regarded as important by the client.'
There are four sides to any Heritage Statement, as set out in detail in Historic England's key guidance document, the free-to-download 'Conservation Principles, Policies and Guidance': evidential, historical, aesthetic and communal.
Many architects tend to place too much emphasis on the aesthetic side, Khan has noticed, and add some information about the building's history without appreciating that all four areas need to be covered. Significant historical value can take many forms; it may be an evidential element or perhaps a link to a historical figure.
There is no standard weighting that can be applied to a statement. So can non-conservation architects prepare their own Heritage Statements, or should they always consider bringing in a specialist?
Khan, who is an RIBA Accredited Conservation Architect and a Partner at Roger Mears Architects, believes practices can prepare their own statements as long as a responsible person within the practice has a good understanding of conservation principles, and appreciates just how complicated a listed building can be.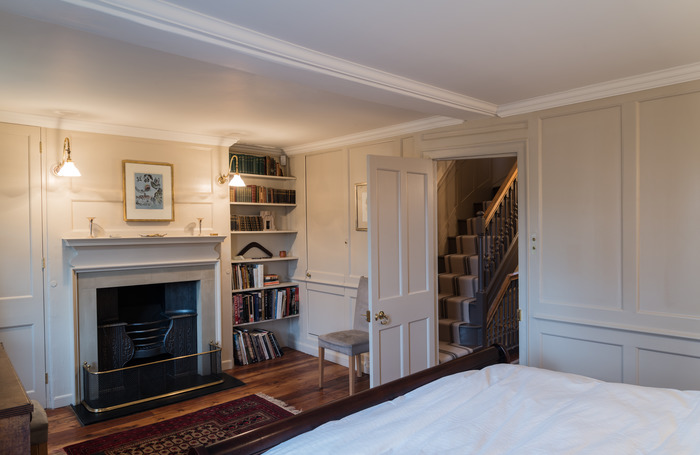 On the other hand, Conservation Architects can be considered for a whole range of tasks – not just writing the statement. They can be consulted about the work that needs to be done in preparing the statement, carry out research into the history of the asset, be the point of contact with the local authority conservation officer, deal with planning conditions or advise on specification.
Collaborations between practices, with the conservation practice sharing the credits, are becoming more commonplace and are generally welcomed by specialists.
Khan's key message is that, whether informed advice comes from outside a practice or not, it should be employed at the beginning. While the finished Heritage Statement should be produced at the end of the project, it should be commenced at the start of it; it should never be prepared retrospectively.
She also wants to remind architects that they should treat heritage assets as living buildings that have seen many changes over the years. It is a misconception among some architects, she suggests, that listed buildings must be preserved untouched, like a museum exhibit. Changes can be a good thing, as long as they are informed changes, and especially if they can give a building several hundred more years of use.
'We like to treat a building as a second client, with its own needs, a brief and a history, and then apply the design approach. You have to have the best interests of the building at heart.'
Sarah Khan will be presenting 'What you need to know about Listed Building Consent' on CPD day at 'Guerrilla Tactics 2018: Expanding Practice: Navigating the Architecture of Planning, Procurement and Property', which takes place at the RIBA on 13–14 November 2018.
Thanks to Sarah Khan, Partner, Roger Mears Architects LLP.
By Neal Morris. This is a Professional Feature edited by the RIBA Practice team. Send us your feedback and ideas
RIBA Core Curriculum Topic: Building conservation and heritage.
As part of the flexible RIBA CPD programme, Professional Features count as microlearning. See further information on the updated RIBA CPD Core Curriculum and on fulfilling your CPD requirements as an RIBA Chartered Member.
Posted on 4 October 2018.