How will coronavirus affect supply chains and tender prices?
21 May 2020
The Office of Budget Responsibility, charged with monitoring the UK economy independently of government, suggests that construction might see a 70% reduction in output for the second quarter of this year.
"The big question," states Adrian Malleson, the RIBA's Head of Economic Research and Analysis, "is how quickly the economy will bounce back. There is a high level of industry agreement on one thing: the severity of the contraction in this half year."
Recovery is expected to be faster than usual, he points out, thanks to the scale of government support measures, but for construction there are the added unknowns of a dramatic fall in productivity, the longer-term question of skills shortages and supply constraints on products and materials.
Where does all this leave those charged with modelling the cost of projects? Stephen Clark, who runs Yorkshire-based Costmodelling suggests that the cost of materials will indeed rise due to a combination of shortages and extended delivery timelines: "actually getting hold of stuff".
He anticipates that contractors will try to collaborate with suppliers and absorb cost increases as far as possible to keep tender prices down and secure projects.
Clark does not foresee any huge changes to procurement practices, chiefly because no particular solutions stand out, whatever the type of contract. "In one- or two-months' time, things should become clearer after the dramatic fall in construction output recedes and things start picking up again."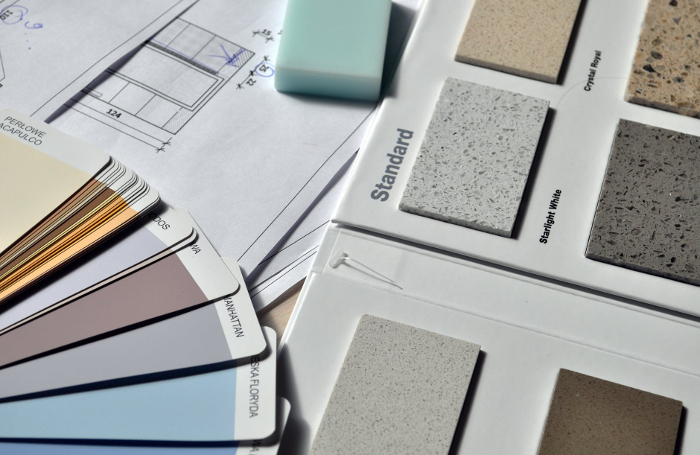 The consultancy and construction firm Mace address some pertinent supply chain considerations in its report Managing the impact and risk on construction.
The report urges all stakeholders to "test the vulnerability of projects to see where risks sit". Mace make the point that construction is a chain-linked system that is made vulnerable by its weakest link.
Accordingly, "large projects need to stress-test and review any possible weak link or vulnerable supply chain partners and develop mitigation strategies".
"Starting now," the report continues, "clients and contractors should be proactively monitoring the financial resilience of core suppliers, particularly as the 'timebomb' delay hits later this year or in 2021."
The 'timebomb' referred to here is an impact Mace anticipates will be experienced mostly by SMEs: payment delays after contractors recommence work on sites and have to pay for increasing labour and materials purchases as they attempt to make up for lost time. This may, Mace suggests, be exacerbated by the expiration of the Government's job retention scheme; clients may decide to delay or withhold payments.
Arcadis have also recently published a report that speculates on coronavirus impacts on supply chains: its Spring Market View: Into the Unknown concludes with an 8-step plan to reinforce what it terms 'supply chain resilience'.
While these are aimed at contractors and developers, its points are essential reading for practices, whose design decisions and revisions may be determined by the availability of materials they specify. Architects have an interest in keeping projects moving to secure fee income and cash flow.
The first three steps it suggests involve "tactical scenario planning" and risk assessment: anticipating potential supply chain constraints and planning actions to mitigate programme risks. "Based on a risk assessment, discuss rescheduling or de-scoping of work with the client and project team," it suggests.
One of the proffered steps is "strategic supply chain mapping": the implementation of what it terms a "whole-system approach" to create supply chain maps for "critical programmes and spend categories". These can then be used to identify potential points of supply-chain failure.
The Arcadis report ventures an overall, tentative forecast on tender prices. It suggests they will remain flat in 2020 both in London and the regions. Next year prices will remain flat in London before rising 2% in 2022; in the regions, tender prices could rise 2% next year and a further 3% in 2022.
Meanwhile, one of the most closely watched forecasters, the Construction Products Association, has suspended its usual quarterly updates and next week will instead offer a series of scenarios based on various assumptions.
The CPA's Economic Director Professor Noble Francis says the key factors going forward will be the shape of the UK's recovery curve and the effect of the productivity drop on sites.
There are also two distinct time frames to consider: the short-term, dominated by issues arising from existing contracts already priced; and the medium-term, which will see a productivity drop of perhaps 40% factored into tender prices.
"Given the lower productivity, tender prices should go up, of course. But a fall in demand will pull in the opposite direction. We may face a flurry of activity as more people go back on site; but after that the biggest question will be: 'Where is the demand coming from?".
Thanks to Adrian Malleson, Head of Economic Research and Analysis, RIBA; Stephen Clark, Director, Costmodelling Ltd; Professor Noble Francis, Economics Director, CPA.
Text by Neal Morris. This is a Professional Feature edited by the RIBA Practice team. Send us your feedback and ideas
RIBA Core Curriculum Topic: Business, clients and services.
As part of the flexible RIBA CPD programme, Professional Features count as microlearning. See further information on the updated RIBA CPD Core Curriculum and on fulfilling your CPD requirements as an RIBA Chartered Member.