How xsite architecture is preparing for Brexit
07 February 2019
Tim Bailey is a Partner at xsite architecture, based in Newcastle. He has been a practising architect since 1992 and his chief role at xsite is the strategic development of the firm. Founded in 2000, the practice has a staff of 14 and their clients range across the arts, retail, leisure, commercial, and residential sectors.
Although xsite is very much UK-based, UK integration with the EU is important to the practice. At various moments over the past few years as political negotiations were taking place, Bailey has seen decisions on projects being suspended.
'People have been indecisive,' he reveals. 'Projects that were backed by private finance were put on hold. Projects that were backed by public finance were tentative.'
'The construction industry as a whole has layers and layers of EU-generated regulation. There is an awful lot of stuff that we're just not able to make any plans for.'
Freedom of movement and skills shortages
Although only one xsite staff member is currently from the EU, the practice has historically employed several more. Bailey acknowledges that, while 'there aren't as many EU nationals in the North East as there are in London or the South East' he has grave concerns about its impact on skills availability to the practice specifically and to the wider construction industry.
'I think that, if I were in Lithuania and looking at what my options are I would probably go to Paris, Munich or Frankfurt before London, and definitely before Newcastle. The likelihood of having an EU citizen in this city who you might want to employ will reduce to an absolute minimum. Those skills won't be available to us; they won't be on the doorstep.'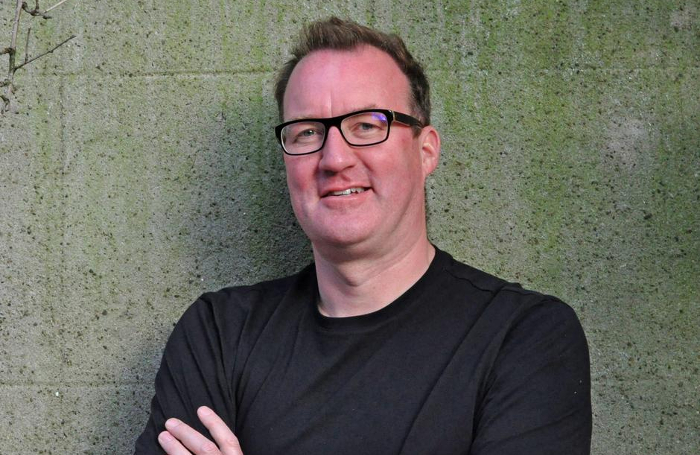 For Bailey, development of skills is essential to meeting potential shortages. 'Making a noise' within the region is one approach to capture those who may not necessarily want to head down to London 'to work for the superstars', but who do 'want to work for somebody in a slightly different geography, so creating a differential.'
Bailey is supporting local talent who may be deterred from going to university by fees and debts, through the provision of new routes into the profession. He is a founding partner and sponsor of a scheme called PlanBEE, a Higher Level Apprenticeship Programme set up in collaboration with Gateshead College.
Learning from the past
As with many practices working at the time, xsite found the last recession tough but weathered the storm via incremental adjustments designed to keep the team intact. It does require having employed committed staff to begin with and having a good understanding of each individual's view of their own careers.
'We want to employ really good people who will step up a gear,' Bailey states. 'If you can manage that over a longer period you will have a stable, loyal team. We have always worked on that basis to try and keep the team together.'
Incremental adjustments did need to be made with cash flow in mind. Hours were reduced (one hour per week per person) and commensurate salary sacrifices implemented. Postal costs were eliminated by sending only emails and staff took on cleaning duties. These adjustments were only required for six months and nobody was made redundant.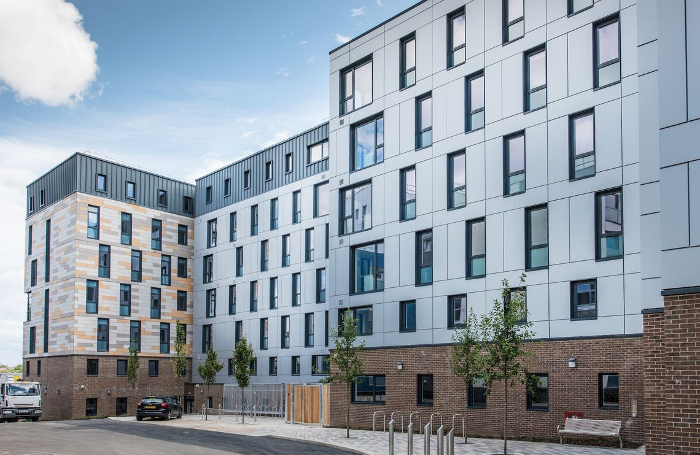 Flexible business planning
xsite adheres to a formal business strategy, but one which is agile and adaptable. 'A review of a five-year strategy after three years could easily make it clear that you need a new one,' Bailey suggests.
Staff are included in strategic reviews at the beginning of each year that outline the current position of the practice, how it is progressing, and where it is meeting objectives; all of which is contextualised within regional and national economic and industry developments.
The inclusive approach extends to day-to-day operations and the whole office meets monthly to discuss projects and to share views on various issues.
Preparing for any eventuality
A good understanding of your own business and its people is incredibly important for a practice to be able to adapt to change. 'You need to understand your business inside out and back to front,' Bailey counsels. 'You must know what your potential levers of adjustment are.'
Bailey also advises staying informed about economic trends locally and nationally, changes in the profession and also the wider construction industry. He reads Bank of England quarterly reports, information disseminated by the local chambers of commerce, Office for National Statistics data, the Architects' Journal, RIBA Journal, Building Design, and other news and data sets relating to the construction industry.
A final element which Tim believes is essential to preparing for change and leaving the EU is scenario planning and he suggests that architects adopt this habit.
'Scenario planning is essential to our strategy plan: what happens if this happens, what happens if that happens. You can't predict the future, but you can get pretty close within scenario planning exercises. By going through the thought processes prior to an event or a circumstance, you're familiar with the lines of enquiry you are going to have to make. You don't want to be the staring "rabbit in the headlights" and have to make it up as you go along.'
With thanks to Tim Bailey, xsite architecture
The RIBA publishes information for practices about Brexit, which is regularly updated, including the likely implications of a no-deal exit.