01 March 2018
Planning consultants are thorough when it comes to managing planning applications. Drawing from a wealth of experience, they use every strategy to improve the odds for planning success.
Alan Divall, Planning Partner at architects, town planners and urban designers West Waddy, offers architects his ten top tips for preparing and submitting planning applications that will ensure that every avenue is covered.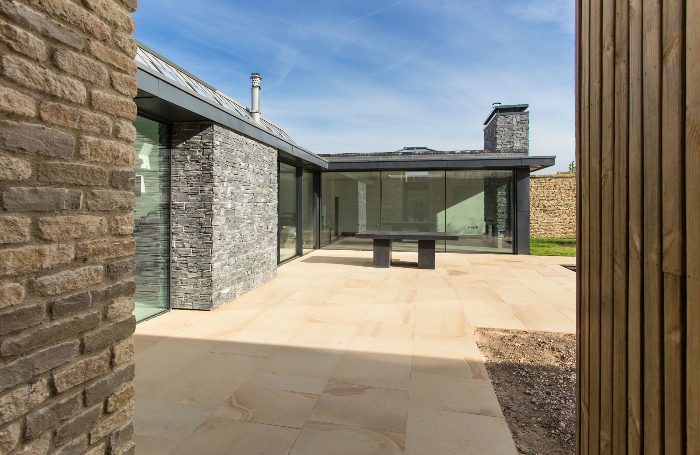 Identify your planning strategy and always have a Plan B
Consider the different scenarios that might arise. Try to anticipate them and plan ahead. If the application might have to go to appeal, prepare the application on that basis and with that anticipated timetable.
Timing of the application should also be considered if there is a changing local planning policy background, such as a key stage being reached in the local plan preparation.
Planning policies are tools to help you
Check local planning policies thoroughly, particularly any detailed criteria that individual councils may have published that could be overlooked, such as specified garden sizes. When the local plan is longstanding, always check to see that all of the policies you are responding to are actually up to date.
Project manage your planning application from start to finish
Architects who might be working on a project from start to finish should treat the planning application as a stand-alone project in its own right, not just another stage in the process, and ensure they are on top of every aspect of the planning application.
Is pre-application advice actually going to be worthwhile?
Pre-application can be really good value for money, but quality of service varies enormously. Delays in responding to requests can be prolonged, and some planning officers will not even commit to giving an opinion.
Sharing knowledge about the quality of the local pre-app service with other architects can be valuable here and can avoid the process becoming a waste of the client's time and money.
Be analytical from start to finish – spot problems before others do
Architects should make sure everything has been covered before the application is submitted. It is usually known what the main issues with the application are going to be – such as flooding, or highways – so these are the ones to focus on and deal with thoroughly and in detail.
Appoint a consultant team that you trust and who know the area
Always work with additional consultants – structural engineers and any other consultants needed for specialist input for the planning applications - that you trust, can produce their work on time and are able to deal with any technical issues that may arise.
Local knowledge of the area can be very helpful, and may include useful contacts whose experience can be drawn upon.
Gain the trust and confidence of planning officers
Always avoid taking a confrontational stance. It is a fact that some planning authorities are far easier to work with than others, as are individual planning officers. The aim should be to build up a relationship to gain an officer's trust and confidence where possible.
Being helpful and demonstrating professional competence to a planning officer at the outset can produce a more considered response and better treatment for the application.
Get to know your site and the surrounding context
Study the actual site and look for any potential planning constraints. Check the site's application history. Then look at the bigger picture: how the development will fit into its context and how the development could be beneficial to the local community.
Focus on the content and quality of Design and Access Statements
Design statements should be used to tell the story of the design approach and how it evolved, and to explain the benefits. A visual demonstration can be a really important tool in explaining the application and it gives the architect an opportunity to be creative in how the proposal is presented.
Don't sit back and relax once the application is submitted – this is when the hard work starts
Despite the huge amount of work that might go into an application, there is still a long way to go. Architects must be ready to respond to planning officer requests for additional information, technical or otherwise.
Comments made about the application should be monitored wherever possible – most planning authorities post comments on their websites as they come in – so that you are aware of what is being said and can be prepared with a response.
Thanks to Alan Divall, Planning Partner, West Waddy ADP.
Text by Neal Morris. This is a Professional Feature edited by the RIBA Practice team. Send us your feedback and ideas.
RIBA Core Curriculum Topic: Places, planning and communities.
As part of the flexible RIBA CPD programme, Professional Features count as microlearning. See further information on the updated RIBA CPD Core Curriculum and on fulfilling your CPD requirements as an RIBA Chartered Member.
Posted on 1 March 2018.