Innovation through small steps
26 July 2017
The theme for this year's RIBA Guerrilla Tactics is 'The Power of Small, embracing agility in practice to effect big change'. The conference will celebrate the ability of small practices to innovate and lead in a commercial environment that is rapidly evolving due to new technologies.
Guerrilla Tactics creative director David Miller explains:
'Innovation is rarely the result of a flash of inspiration or a single light bulb moment, rather it's the result of many planned incremental steps, carefully executed, reviewed and evaluated. It's the accumulation of these small changes that allows us to evolve and improve how we work. This can ultimately lead us to a new method or technique that is perceived as disruptive, but that disruption will have been hard won'.
He is bringing in a keynote speaker from outside the profession who has extensive experience of incremental innovation: Sam Bernard, Global Category Director – Engineering at Dyson.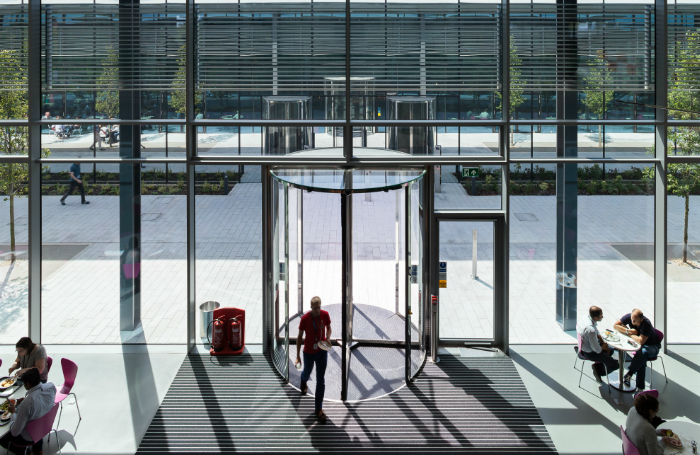 'The design process at Dyson appears to be based on a structured approach to the rapid evaluation of evolving iterations or prototypes, this is evolution not revolution.
Dyson products don't do something that no one else does, they just do it better. Their innovation is about continuous incremental improvement until they have a product that is so improved that it has a disruptive effect on the market.'
Founder Sir James Dyson famously made more than 5,000 prototypes of his dual cyclone vacuum cleaner before he was satisfied. Today Dyson spends £7m a week on R&D and its interests span artificial intelligence, machine learning, hardware and software, fluid dynamics, vision systems, battery cells and super capacitors and acoustics. It is also the UK's largest investor in robotics.
Sam Bernard says the design process at Dyson always starts with a search for a technology that can solve a problem, often one that people may not have considered tackling before. The product design comes later, once they know they have a core technology that works and which they can build a product around.
'This approach allows our products to offer something different when we enter a new product category. But we don't do this at the expense of traditional performance metrics,' he explains.
Bernard cites the Dyson Supersonic hair dryer as an example. What makes the product disruptive is not that it dries and styles your hair 'better than anything else on the market', but the fact that it does it so quietly, with such low weight and with an intelligent sensing system that prevents heat damage.
'Long before production starts, we will have a working prototype that demonstrates technical performance and usability. In this early stage we will keep the process light and nimble so it is easy to experiment and iterate to improve everything,' says Bernard.
'The team should be small and the test and prototyping techniques quick. That means there is little cost in trying new avenues, or experimenting with alternative layouts. Only when we have a unique product, with advantages over anything else on the market, do we agree the specification and move into a delivery phase.'
Dyson encourages everyone in the business to be bold and take appropriate risks, and then learn from the outcomes, expected or otherwise.
'You don't learn anything from doing something adequately,' he says. We own our failures as much as we own our successes. The best failures are the ones where you learn something quickly, then have the ability to implement your new found knowledge immediately.'
Dyson engineering teams work in a way that allows technical knowledge to be continuously captured and taken into future generation technologies. By the time a product is launched, the company is already well into the process of applying this learning to the next generation of products.
David Miller believes small practices can learn from Dyson's design culture of continuous incremental improvement to compete in the market.
'This approach is within the reach of smaller architecture practices. In fact, their agility and their ability to own the process could give them an advantage over their larger competitors,' says Miller.
Guerrilla Tactics 2017: The Power of Small takes place at the RIBA on 14 to 15 November 2017.
Thanks to Sam Bernard, Global Category Director – Engineering, Dyson; David Miller, Director & Principal Architect, David Miller Architects.
Text by Neal Morris. This is a 'Practice News' post edited by the RIBA Practice team. The team would like to hear your feedback and ideas for Practice News: practice@riba.org