04 March 2021
Challenging the structures that perpetuate inequality – RIBA Director of Inclusion and Diversity, Marsha Ramroop
"Women have the ability to thrive in architecture, but we're not always supported to do so. From biased recruitment processes to limited flexible working options, and few women in leadership positions – many of the structures currently in place impede women and perpetuate inequality.
To address this, the RIBA has, in the past, developed its own internal action plan, as well as guidance for members (for example the gender pay gap guidance published in 2019). But it's clear that much more work needs to be done.
Last year, RIBA Chief Executive Alan Vallance committed to "putting our house in order". We now need to follow through on this and tackle these systemic issues in a much more targeted way. Over the next year I will be working closely with members and staff to develop policies and guidance to address a number of key issues, including menopause and menstruation; caregiving and acknowledging the burden of unpaid women's work; and slowing and reducing the off-ramping of women mid-study and mid-career.
I will be sharing updates on our progress, as we ensure that the RIBA works hard to support our members and staff to deliver inclusive cultures.
In the meantime, please take a moment to hear the stories below from women who have experienced first-hand gender bias and inequality in our profession. Having these conversations helps us to understand what needs to change, and hopefully gives us the impetus to do so.
Finally, I ask RIBA staff, members and the wider profession to share the actions they are taking – big and small – to challenge gender bias and inequality in the profession. Inspire others by sharing with us your action(s), and an image you feel reflects this, on Twitter, using @RIBA, #ChooseToChallenge and #IWD2021."
Pioneers: Then and now
35 years ago, four women took to the RIBA's stage to reflect on their careers in an event named Pioneers: Women Architects and Their Work. Jane Drew, Pat Tindale, Elaine Denby and Rosemary Stjernstedt had all enjoyed success within architecture, but each had faced obstacles as women making their way in a male-dominated profession.
To mark International Women's Day 2021, we're releasing the archival recordings of the event, held in the RIBA Collections, for the first time. In reflecting back on these women's words, we spoke to some present-day women architects to explore how much has changed, what work there is still to do, and what we, as an Institute and a wider profession, need to do about it.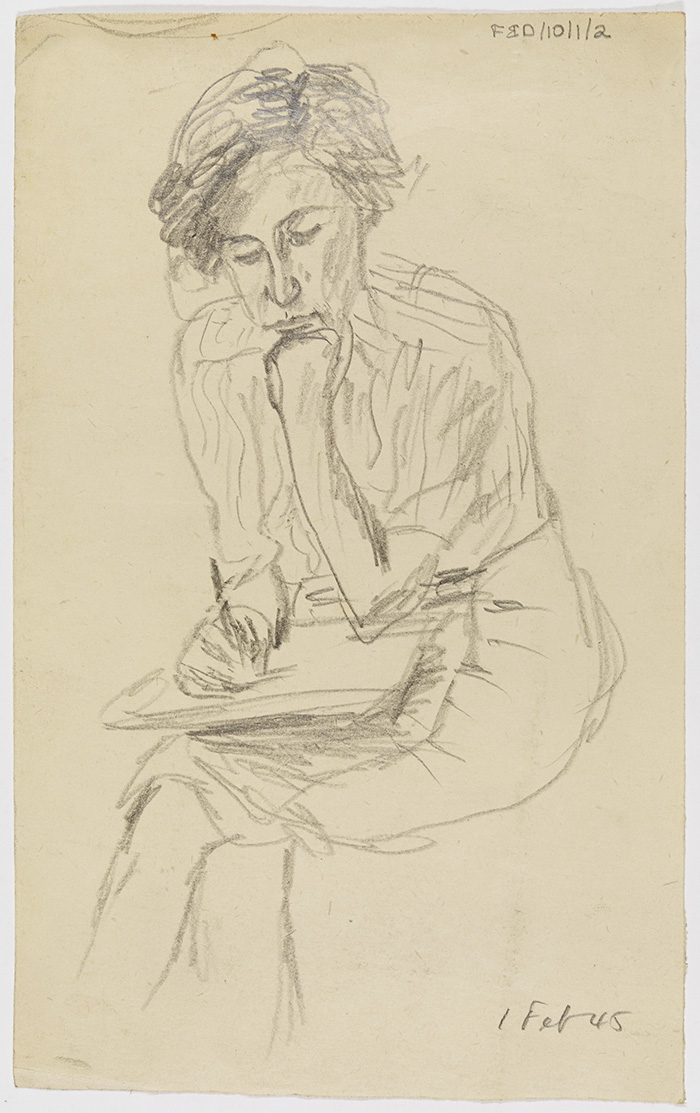 Get involved: Choose to Challenge
The official theme of this year's International Women's Day is Choose to Challenge. Individually, we're all responsible for our own thoughts and actions: all day, every day.
We can all choose to challenge and call out gender bias and inequality. We can all choose to seek out and celebrate women's achievements. Collectively, we can all help create an inclusive world.
In addition to our gender pay gap guidance, which looks at how employers can drive systematic change, here's a list of simple actions we can all commit to:
Call out bias:

speak up in the moment

Listen to women: create opportunities for your team to flourish
Attend an event: understand women's lived experiences, address barriers, post about it to share knowledge
Attend training: learn, develop, share or get involved in helping to shape inclusion events
Become a mentor or mentee: take some time to share and support someone else professionally, or to find someone who can coach and push you
Support colleagues experiencing big life changes: understand the barriers women face: for example, becoming a new parent. Support their transition and share good practice with others
We want to hear from you: what actions are you taking (big or small) to challenge gender bias and inequality in the profession?
Inspire others by sharing a few words about your own commitments and an image you feel reflects this on Twitter, using @RIBA, #ChooseToChallenge and #IWD2021.
You could join a RIBA event, or an external one such as this fireside chat hosted by the Cultural Intelligence Centre. You could read something new, such as Caroline Criado Perez's book Invisible Women, or visit The Female Lead website. Whatever you can do which will move you in the direction of helping bring about structural change is a welcome step.
International Women's Day 2021 events
All times below are GMT.
RIBA West Midlands and Birmingham Architectural Association host Women in Architecture mini-series
Monday 8 March to Friday 12 March
With five events across the week, this series of workshops, exhibitions and panel discussions will showcase the inspiring talent and experiences of women in architecture from across the region: creating the opportunity for open conversations and knowledge sharing.
Tickets: Free
Celebrate International Women's Day with Women Mean Biz network
Monday 8 March, 10am to 11.30am
Alongside supporting partner Women in Property South West, this event will celebrate women's achievements and increasing visibility, while calling out inequality. It will feature inspirational speakers Maya Mapondera, founder of SHE (a charity which supports the education of orphaned girls in Zimbabwe), and Sophie Turner, founder of #YesSheCan (which supports women to break their career glass ceiling). The event will also include debate, discussions and networking.
Tickets: £10 donation to charity SHE.
Women in Architecture: The future of women in architecture - the big debate
Monday 8 March, 12pm to 1pm
Women in Architecture (WIA) will pre-release some of the findings of their recent survey on the future of women in architecture. Drawing on themes from this, they will host a discussion with contributors including WIA speakers, special guests, and the audience.
Tickets: Free
RIBA International: Celebrate women in architecture
Monday 8 March, 12pm to 1.30pm
Chaired by Valeria Passetti, RIBA Vice President for Membership, this event will include a panel of leading international female architects who will share their journey and experience of working in architecture and how they made their mark in the industry. The session will include a question and answer session.
Tickets: Free
Living with work
Monday 8 March, 1pm to 2pm
Architect and researcher Dr Frances Holliss will lead a discussion on working from home. Dr Holliss is author of the book Beyond Live/Work - The Architecture of Home-based Work, and is a member of WorkHome Project, a not-for-profit advocating for good design for home-based work. Joining her for the discussion will be her former colleague and Northamptonshire-based architect, Yvonne Dean. The event will also feature a question and answer session with the audience.
Tickets: Free
Royal Society of Architects in Wales (RSAW) and Women in Property South Wales branch host panel discussion
Monday 8 March, 1pm to 2pm
The event will feature three women in the construction industry as they share their achievements and celebrate their careers, followed by a question and answer session to discuss the issues around gender inequality and how the construction industry needs to change to become a more inclusive place for all.
Tickets: Free
People, Place, Planet: Lecture by Alison Brooks
Tuesday 9 March, 2pm to 3.30pm
Our People, Place, Planet programme showcases leading experts in great placemaking and sustainable design. Alison Brooks, Principal and Creative Director of Alison Brooks Architects, is one of the leading architects of her generation. She has developed an international reputation for a multi-award winning body of work since founding the practice in 1996. Alison will talk about some of her recent projects and explain how they emerged from contemporary constraints. She will demonstrate how, as a designer, this refreshes and invigorates her work as well as becoming the story behind her designs.
Tickets: Free for RIBA/RIBA Student Members, £10 for non-members
In conversation: Sharon Slinger, Constructing Rainbows
Wednesday 10 March, 1pm to 2pm
Sharon Slinger FRICS CIWFM will discuss her 20 year career in the construction industry and her more recent experience as Director of Constructing Rainbows, an equality, diversity and inclusion consultancy. Sharon will be joined in conversation by architect and University of Nottingham lecturer, Alison Davies, followed by questions from the audience.
Tickets: Free
DRAW#2 with Nicole Porter
Wednesday 10 March, 6pm to 7.15pm
In this special event, architecture and landscape academic Dr Nicole Porter will present her observational drawing project Artist-in-residence: drawing during lockdown.
This presentation will show an ordinary UK suburban landscape in extraordinary times. While working from home in Nottingham between March and October 2020, Nicole paused each day to draw the view from the first-floor window of her terraced house, which overlooks the shared garden of a council-owned estate for older people.
Tickets: Free
RIBA in China: Women in Architecture Digital Nexus
The RIBA China Chapter has launched the Women in Architecture Digital Nexus (WIADN), an online platform that connects female architects in China and globally, sharing their stories and celebrating their success.