Into the Blue: the origin and revival of pools, swimming baths and lidos
18 June 2019
FREE display – V&A + RIBA Architecture Display Gallery, Room 128a, Victoria & Albert Museum, London
20 July 2019 – 19 April 2020
From Roman baths and Victorian bathhouses to contemporary swimming spaces, this summer the V&A + RIBA Architecture Partnership will explore the architectural, cultural and social importance of swimming pools and lidos in the UK.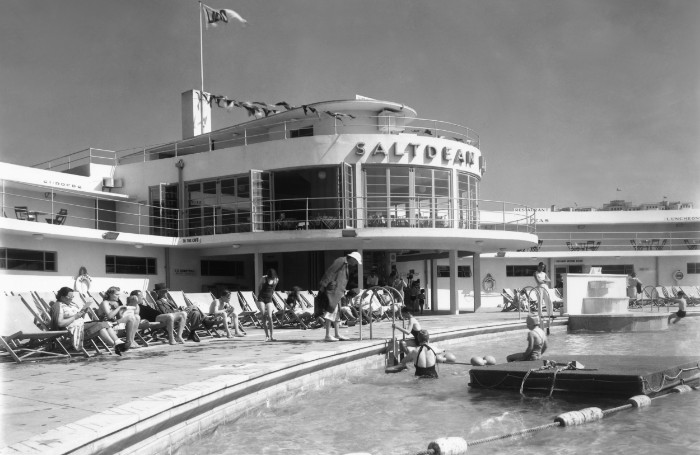 Many communal bathing areas were designed for far more than swimming: originally crucial for providing public access to washing and laundry facilities, they became community hubs where people could socialise, sunbathe, read or just think, all within the context of enjoying the positive physical, curative and psychological benefits of bathing.
With the restoration and regeneration of historic pools becoming a focus for many communities, this timely display will look at how for centuries architects have designed inventive places for bathing, and what the future holds for this building type.
Drawing on original material including drawings, photographs, models and film, the display will explore:
The revival of English spa towns during the 18th and 19th centuries
The birth of modern indoor swimming pools
The introduction of open-air pools, with significant examples including the 18th-century Peerless Pool in north London and the 1930s Saltdean Lido in Brighton
A look at the future of historic pools and lidos
Notes to editors