06 July 2017
It's heartening to hear from Jan Knikker, Partner for Development at MVRDV, that despite the practice's stellar image, business development – as for everyone else – remains 'a continuous challenge' grounded in hard work.
Knikker has had a sparkling career in journalism and communications, having started out as a lifestyle journalist on the French Riviera, Knikker spent almost a decade in the 2000s at OMA, where he played a pivotal role as Head of Public Relations. He helped establish the office as a globally recognised practice, and Rem Koolhaas as an internationally renowned architectural theorist and provocateur.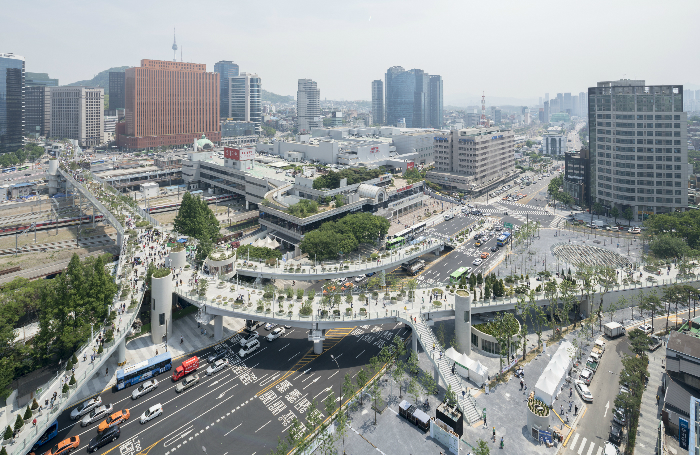 He learned from Koolhaas the importance of humility:
'Rem knew that even after receiving two of the highest honours in the discipline, he was not able to just pick his favourite projects. He gave fascinating lectures about the actual status of the architect, but he also taught me determination and disciplined hard work. Even when you are on top of your discipline, you have to fight,' he says.
Having joined MVRDV in 2008 as Head of Public Relations and Business Development, Knikker has brought a joined up and disciplined approach to the two functions. For Knikker, they are two sides of the same coin:
'Communications and business development are two extremely related disciplines. To me communication that builds your general reputation and recognition is the first step; business development that reaches out to specific clients and secures projects is simply the second step.'
MVRDV has invested in a strong visualisation department, which Knikkers regards as a crucial translation tool for the practice, making it as easy as possible for the general public to understand the architect's vision.
This is not entirely novel, 'architects of all ages used whatever was available to convince their clients'. The sophistication of contemporary techniques, though, comes with a warning, needing 'to be handled with care, as every render is a promise'.
Now with 200 staff, MVRDV is a large practice working globally and across sectors. It, however, punches above its weight when compared to offices at the scale of Foster + Partners or Zaha Hadid Architects, which are several times its size. This requires a highly strategic approach to pursuing business with sufficient flexibility built in to enable MVRDV to pursue its longstanding social interests. Knikker reflects:
'We have a set business development strategy that involves priorities for certain typologies and regions, but on the other hand we are quite fascinated by almost everything and try to maintain a very wide portfolio, from a vase to cities and every scale in-between. We are quite ambitious in this sense; specialisation would be much easier in terms of business development. Unlike many other architects that work exclusively on high-end or prestige projects, we believe that the foremost essence of an architect is to provide shelter and to take responsibility for the planet. To us this translates into having a strong portfolio in social housing, urban planning and research.'
The overall message for other architects pursuing business development is relentlessness and persistence: 'just do it. Do it continuously and as much as you can in a way that suits you best.'
Smart Practice Conference 2017: New Opportunities takes place on 3 October 2017 at M Shed, Princes Wharf, Bristol.
Thanks to Jan Knikker, Partner/Development, MVRDV.
Text by Helen Castle. This is a 'Practice News' post edited by the RIBA Practice team. The team would like to hear your feedback and ideas for Practice News: practice@riba.org