Making It Happen exhibition reading list
10 May 2019
To accompany our Making It Happen:New Community Architecture exhibition, we've brought together a comprehensive reading list covering research material, practical guidance, food for thought on architecture and social issues, and recommended novels by the participating architects.
So whether you're interested in further reading or wanting to introduce your children to new ideas about the architecture and the built environment around them, this list is the perfect starting point. Click the links to visit RIBA Bookshops online and find out more.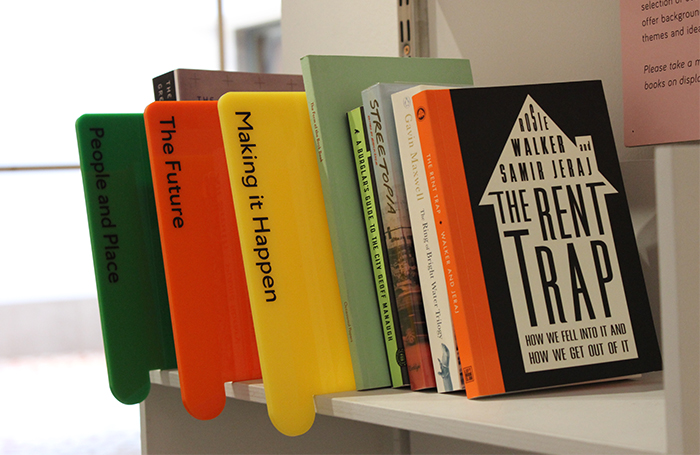 Community architecture in practice:
Contemporary Library Architecture: a planning and design guide by Ken Worpole. 2013.
For architects, planners, library professionals, students, local government officers, and members interested in creating and sustaining successful library buildings and services.

Rescue and Reuse: Communities, Heritage and Architecture by Ian Morrison and Merlin Waterson. 2019.
A book exploring how historic buildings across the UK have been brought back to life through the technical and enabling skills, creativity, and sensitivity of architects.

This Is Temporary: How transient projects are redefining architecture by Cate St Hill. 2016.
Temporary architecture is flourishing in our urban public spaces. 13 interviews with young practices provide insight into the architect's experience, the design process, and the challenges they encounter.

Desire Lines: A guide to community participation in designing places by Lesley Malone. 2018.
A practical guide to running public consultations, co-design and community engagement to help practitioners make the most of local knowledge and insight for the benefit of design.

Local Architecture: Building Place, Craft and Community by Brian McKay-Lyons. 2013.
An essential read for everyone who knows that architecture rooted in its own particular place hasn't been a passing fad, but is instead essential for architecture's lasting success.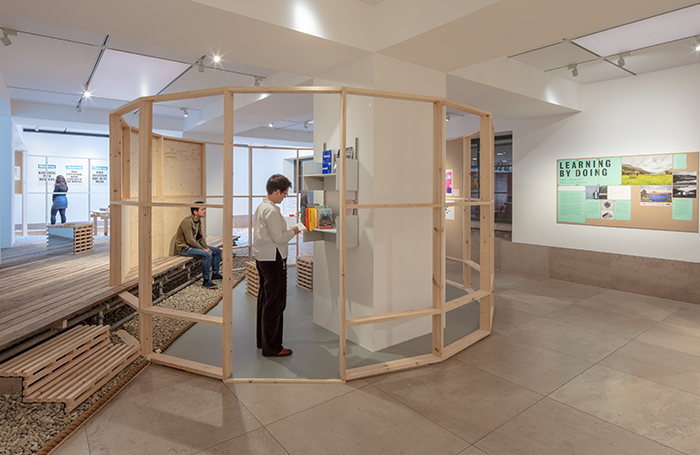 Society and community architecture:
A Burglar's Guide to the City by Geoff Manaugh. 2016.
This book offers an unexpected blueprint to the criminal possibilities in the world all around us. You'll never see the city the same way again.
Public Library: A Photographic Essay by Robert Dawson. 2014.
Libraries function as de facto community centres, but across America public libraries have been closing. Explore 18 years of photographs, letters, and poetry documenting these institutions.
The Death and Life of Great American Cities by Jane Jacobs. 1997.
An analysis of the functions and organisation of city neighborhoods, the forces of deterioration and regeneration, and the necessary planning innovations.
The Rent Trap: How We Fell Into It and How We Get Out of It by Rosie Walker and Samir Jeraj. 2016.
The authors offer a critical account of what is really going on in the private rented sector and with those opposing regulation.

We Own the City: Enabling Community Practice in Architecture and Urban Planning by Francesca Miazzo. 2014.
A volume examining the ways in which urban dwellers - who used to be merely 'clients' of development - are taking ownership of their neighborhoods.
For the story lovers, as recommended by the exhibition practices:
Night Haunts by Sukhdev Sandhu. 2007.
An unconventional exploration of London by night, with each chapter focusing on a variety of different groups of urban night-dwellers.
Public Library by Ali Smith. 2015.
A persuasive defense of public libraries in the face of large-scale closure.
The Rings of Saturn by W.G. Sebald. 1998.
A combination of a walking tour of Suffolk and the thought-provoking meditations initiated by the places and people he encounters.
The World Without Us by Alan Weisman. 2007.
What would happen to the natural and built environment if humans suddenly disappeared?
The Power of Just Doing Stuff by Rob Hopkins. 2013.
A call to local action, this book explains how communities around the world are creating a more local economy rooted in place, well-being, and entrepreneurship.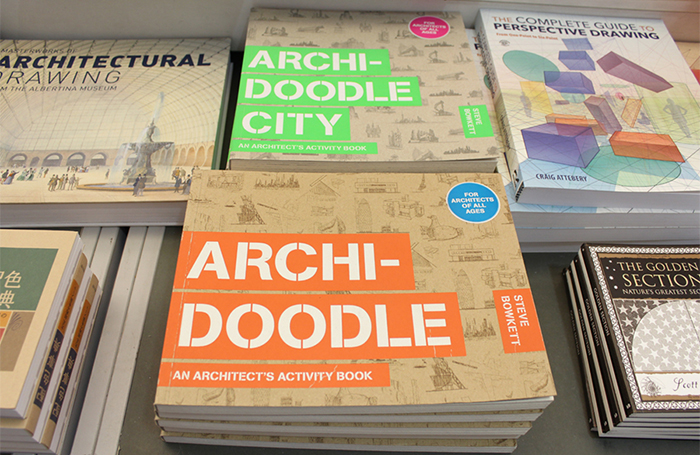 For children exploring their local architecture:

Villages, Towns and Cities by James Nixon. 2018.
Introduce your children to the geography and life of British villages, towns, and cities today.

Building Projects for Beginners by Tammy Enz. 2018.
Start creating with a hands-on introduction to building projects, with step-by-step instructions taking you through the planning and building process.

Archi-doodle: An Architect's Activity Book by Steve Bowkett. 2013.
Great for all ages, you can start to doodle, sketch, and draw your own inspiring community architecture masterpieces.
Archi-doodle City: An Architect's Activity Book by Steve Bowkett. 2017.
Following the success of the first Archi-doodle, this new title focuses specifically on the city.
Inspired and want to learn more? Its your last chance to see Making It Happen: New Community Architecture at 66 Portland Place before it closes on Saturday 11 May.
Why not drop in to the RIBA Bookshop as well, open Monday to Friday, 9.30am to 5.30pm, Saturdays, 10am to 5pm.
Students get 10% off books purchased in store with a valid Student ID.