Modelling past present and future
02 March 2017
Building Information Modelling (BIM) for heritage buildings has been taken up at a more stately fashion than for new build, but specialist conservation architects are now starting to roll it out across their projects, not least because the mandate to use BIM on all government-funded projects offers no get-outs for heritage projects.
Heritage BIM, or HBIM, starts with acquiring information about an existing, often highly-complex building, not with an outline design for new build, so the modelling approach and skills sets required are quite different.
BIM for historic assets can become the repository of all information on the building, from archival drawings and written sources to 3D laser cloud scanning. The model then becomes the resource that will be drawn upon to manage long term repair and maintenance as well as any immediate building projects.
Conservation specialist Purcell, which has 15 regional studios around the UK, is already using BIM widely on a range of projects.
Andrew Dobson, associate at Purcell, says BIM is being used for preparing conservation plans, research at the early stage of projects, condition surveys and repair schedules and for the phasing of future building works as well as for capturing proposals.
The practice is using BIM for the Elizabeth Tower (better known as Big Ben) for the Palace of Westminster refurbishment at the moment, and it is already two years since Purcell first trialled the use of a virtual reality headset for 3D presentations as part of a planning and DAC (diocesan advisory committee) application for the Grade II listed Christ Church in East Sheen.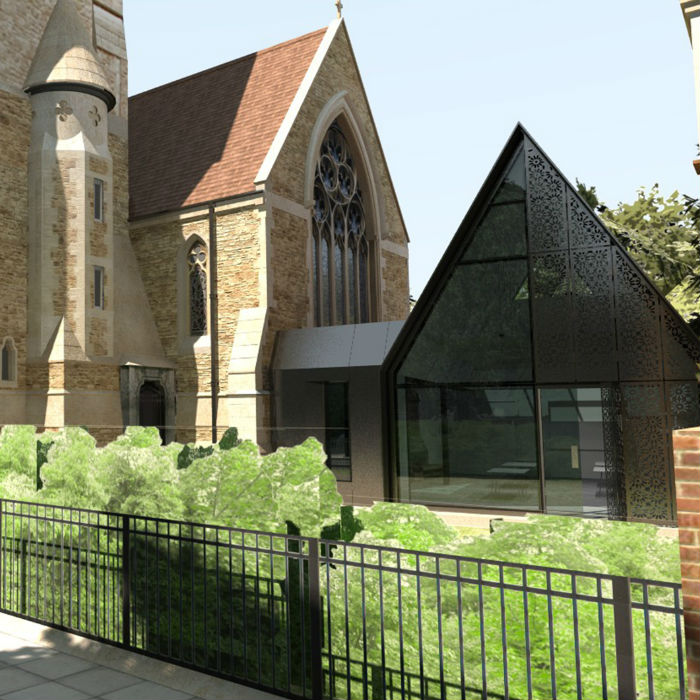 Unlike BIM for construction, there is no library of industry standard BIM components to draw upon for heritage asset modelling. Dobson says Purcell does make use of some library parts, such as general arrangement scale sash windows, but as each one is slightly different in real life, he says they invariably have to be modified and detailed.
The arrival of 3D digital survey technologies – such as laser scanning and photogrammetry – has offered a great leap forward for HBIM, generating detailed 3D surface models as 'point clouds' of data that can be imported directly into BIM software and used to develop the model.
Such scanning surveys are usually bought in from specialist surveyors due to the investment needed in equipment. Dobson says Purcell will often help clients to tender for surveys, as care has to be taken to specify exactly what is to be modelled to fit a project's requirements. The surveying contractor will usually deliver a 3D model in Revit.
Dobson sits on the BIM4Heritage special interest group, part of the Government-sponsored BIM Steering Group initiative, which is working to develop BIM Level 2 standards for heritage projects in line with the government's BIM mandate.
The challenge, says Dobson, is to develop different standards for different scales of project, recognising that different levels and types of data capture will be appropriate. HBIM has to be deliverable for small projects on individual listed houses and parish churches as well as iconic monuments like the Palace of Westminster.
HBIM also has to be available to small practices, which can be at a disadvantage due to the investment and skills needed for HBIM modelling.
For small projects, Dobson says there are work-around approaches where data can be extracted from HBIM models, where they exist, into readily accessible software such as Excel, which is one avenue that could be explored by BIM4Heritage.
Looking to the future, Dobson says the key advantage of BIM for the heritage sector will actually be long term repair and management, with heritage assets becoming easier to manage once their HBIM is in place.
Fiona Raley of the RIBA Conservation Group recommends 'Integrating Digital Technologies in Support of Historic Building Information Modelling (BIM4Conservation (HBIM)) - A Cotac Report' dated April 2014 by Ingval Maxwell OBE as the 'best benchmark for understanding the background and potential future direction for the subject'.
* Consultation has just closed on a new technical advice document from Historic England that covers BIM for Heritage, but architects can still download the final draft: BIM for Heritage: Developing a Historic Building Information Model.
Thanks to Andrew Dobson, associate, Purcell
Text by Neal Morris, © RIBA