Neighbourhood Planning Bill must be backed by resources RIBA says
20 October 2016
RIBA Planning Group Chair and Past President of the RIBA Ruth Reed told MPs scrutinising the Neighbourhood Planning Bill that local planning authorities' support for neighbourhood planning groups should extend beyond technical planning assistance. It should include some elements of design support, such as preparation of design codes, to give expression to the kind of development they want to see and make the process more real for them.
The RIBA is supporting attempts in the Bill to extend the benefits of neighbourhood planning to less-affluent and well-defined communities, although it has voiced fears that without measures to increase resourcing, the government's proposals might not make the significant difference it expects to see.
Reed was invited to give evidence on behalf of the RIBA to MPs on the Neighbourhood Planning Bill Committee this week, in a session that looked at the difficulties facing disadvantaged areas in participating in the process, and the dangers of community expectations not being met by plans being set aside.
Local planning authorities currently have a 'duty to support' neighbourhood planning groups, but the Bill will require them to set out publicly how they are meeting this duty.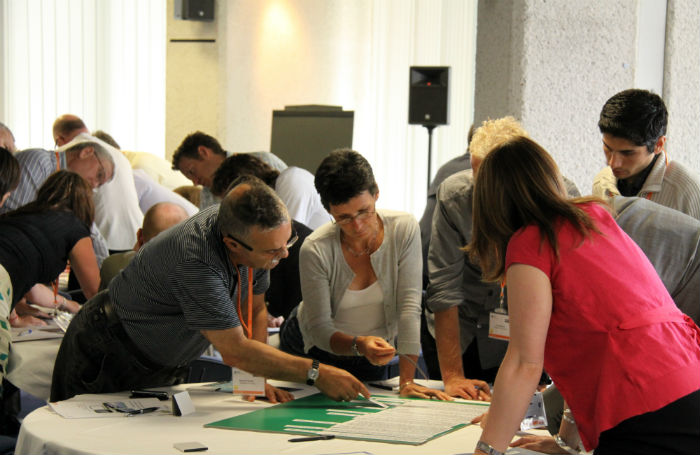 Giving evidence alongside Reed, Jonathan Owen, chief executive of the National Association of Local Councils NALC, said that while publicising the kind of advice available will be helpful, the Bill falls short by nor specifying any requirement or code of practice for what level of support should be expected.
The NALC is also concerned over the risk of neighbourhood plans being set aside in areas where there is no local plan or five-year housing land supply.
Asked if perhaps the rights of developers to appeal should be curtailed in the case of neighbourhood plans, RIBA-past president Reed, herself a former planning inspector, defended everyone's right to appeal, but reminded MPs that there is a crucial difference between a right to appeal and a right to succeed.
'There is a great deal to support in this Bill. The RIBA is pleased to see that measures are to be taken to extend the ability to produce Neighbourhood Plans to disadvantaged communities and is keen to promote good design at the centre of this key aspect of plan making. It is the one measure that makes planning reflect communities' aspirations for their areas,' said Reed this week.
'Other measures to curb the use of pre-commencement conditions will be helpful, if carefully drafted to avoid unintended consequences. The RIBA is promoting the inclusion of clauses to require transparency in viability assessment used to support 106 negotiations, which will be put forward in the [Bill's] second reading.'
Attendees to the RIBA's Guerrilla Tactics CPD Day in London on 9 November 2016 can benefit from the planning expertise of Ruth Reed, where she will be running a planning clinic.
The workshop session will provide a unique opportunity to have your policy or process-based planning questions answered by Reed. In addition to her duties at the RIBA, she is an architect with a career that spans public and private practice and the Planning Inspectorate. She is Director of Shrewsbury-based Green Planning Studio where she provides expert consultancy on a wide range of casework that ranges from support for iconic modern architecture to solar farms.
For access to this session you will require a ticket to Guerrilla Tactics CPD Day, attendees will need to email their questions by 4 November to Ruth Reed.
Thanks to Ruth Reed, Director, Green Planning Studio Ltd, and Chair of the RIBA Planning Group.
Text by Neal Morris, © RIBA