New pre-commencement conditions rules effective from October
17 May 2018
New regulations for local authorities asking for pre-commencement conditions ahead of the granting of planning permission will come into force on 1 October.
Regulations were signed off by former housing minister Dominic Raab earlier this month with the key change being the need to obtain the applicant's written consent to the terms of any pre-commencement conditions demanded as a condition of planning consent.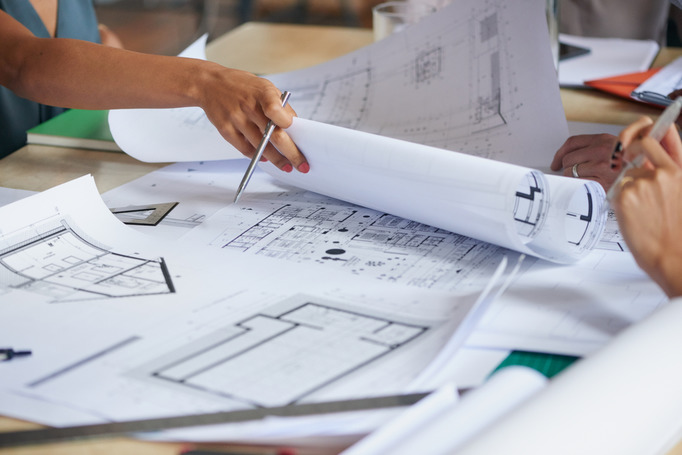 The requirement was already introduced into last year's Neighbourhood Planning Act with the aim of supporting a more open relationship and improved dialogue between applicants and planners, but the government had been consulting on the technicalities of its application since then.
While the Neighbourhood Planning Act 2017 (Commencement No 5) Regulations bring in regulations that prevent local planning authorities from giving permission subject to pre-commencement conditions without the applicant's consent, separate Pre-commencement Regulations 2018, also coming into force on 1 October, require planners to set out their reasons for imposing any conditions, why they are being imposed as pre-commencement conditions, and how and how quickly the applicant should respond.
In recognition that the regulations are creating a new requirement to effectively consult applicants on any pre-commencement conditions, the government has decided to give applicants just ten working days to come back with a 'substantive response', which could be comments on conditions, a request for more time to consider them, or a rejection of them.
A 'substantive response' to a notice could prevent a local planning authority from imposing a pre-commencement condition, while failure to provide a substantive response within the ten-day period would allow the authority to go ahead and determine the planning application.
In its response to the consultation on pre-commencement conditions regulations, the Government argues that the requirement to agree pre-commencement conditions before they are imposed simply builds on existing best practice, where applicants and local planning authorities discuss potential planning conditions early in the process.
It is based on the assumption that effective engagement is likely to reduce delays and uncertainty and lead to fewer refusals and appeals.
The need to agree pre-commencement conditions with applicants will not prevent local planning authorities from imposing conditions that are necessary, the government says, while in the unlikely event that an applicant refuses to agree to a pre-commencement condition that is deemed necessary (e.g. to ensure the protection of areas or features of natural or heritage importance), the local planning authority can refuse permission.
Making another diary note for architects, the MHCLG's chief planner, Steve Quartermain, has said the department is working towards issuing the revised National Planning Policy Framework (NPPF) by the end of July. Consultation on the draft closed last week and generated over 27,000 responses, he revealed at last week's National Planning Summit conference.
Text by Neal Morris. This is a Professional Feature edited by the RIBA Practice team. Send us your feedback and ideas
RIBA Core Curriculum Topic: Places, planning and communities. As part of the flexible RIBA CPD programme, Professional Features count as microlearning. See further information on the updated RIBA CPD Core Curriculum and on fulfilling your CPD requirements as an RIBA Chartered Member.
Posted on 17 May 2018.