Maral Tulip 'The Dengineers'
21 August 2017
Maral Tulip - RIBA North East member and national RIBA Role Model - has taken part in the CBBC show 'The Dengineers' for the second year in a row, with Series 3 airing later this year. Maral tells us about her experience in the show and how she became involved:
'I became involved with CBBC's 'The Dengineers' programme on the back of RIBA Role models in late 2015 when a CBBC producer approached me and asked if I would be interested in getting involved by becoming one if their designers for their new series. The programme is about designing and building amazing dens for deserving children across the UK.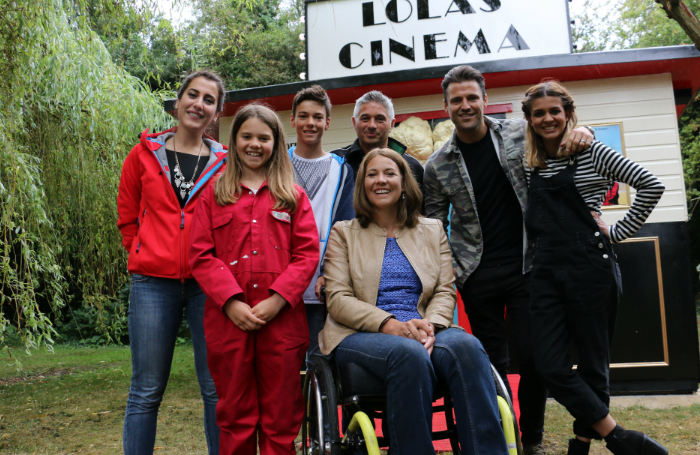 The children apply to the programme with an idea for a den and the reasons why they need one. Last year CBBC had over 5,000 kids apply, but they could only pick 10 - the series is around 10 to 11 episodes. I was in charge of two dens on Series 2, The Magical Library Den and the Hollywood Den.
It was a great success and the production was commissioned to produce Series 3. It was exciting to be asked to be involved again, as this time I was in charge of four dens across the UK - one of which was a series of collaborative dens with other designers for the Claire House Children's Hospice in Liverpool.
This is one of CBBC's most popular programmes and it has been a great learning curve and a fun way to use my architectural skills in a different manner. The children I met along the way have been an inspiration to the dens that I have designed for them.
The kids have been intrigued by my profession and have been full of questions which has been a great opportunity for me to be able to talk to them about architecture and what they can achieve when they are focused and ambitious.
It has been an honour for me to have been able to represent my profession in a way that has such a direct influence to young people's lives.'
'The Dengineers' is due to broadcast in November 2017 and was filmed during spring and summer this year.