07 February 2023
RIBA is pleased to announce that the Open Door 2022 exhibition will be on display at URBANCROSS Gallery in Shanghai from 10 February to 14 March 2023.
Hosted by RIBA, British Council, and the URBANCROSS Gallery, the Open Door 2022 exhibition showcases a series of outstanding conservation projects from the UK and mainland China. These projects exemplify how architects can address sensitive cultural heritage and sustainability issues while preserving our existing environment. The types of work also cover a wide range, from cultural buildings, commercial constructions, and educational buildings to private homes.
Open Door 2022 exhibition
Exhibition date: 10 February to 10 March 2023
Opening times: Tuesday to Sunday, 10:30 am to 7pm (CST) and closed on Mondays
Address: URBANCROSS Gallery, no. 1848 Middle Huaihai Rd, Shanghai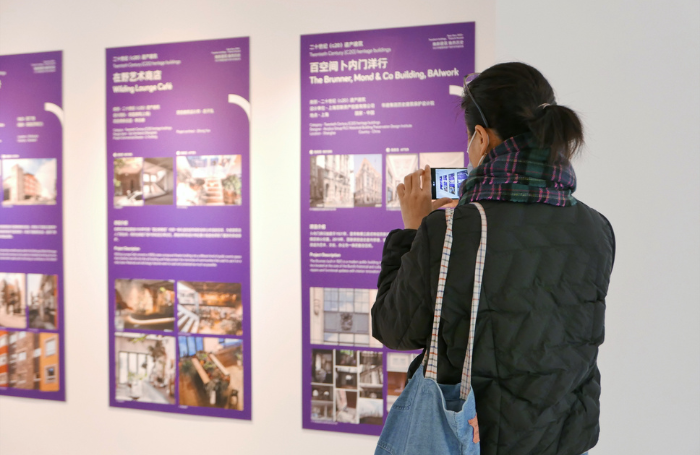 In 2022, the Royal Institute of British Architects and the British Council launched the Open Door project, celebrating the outstanding architecture conservation work by emerging architects in mainland China and the UK, highlighting the cultural and environmental benefits of heritage conservation, promoting knowledge exchange between experts in both countries.
The Expert Advisory Group, chaired by Ben Derbyshire, RIBA Past President and Commissioner for Historic England, along with other four international experts, assessed the entries from the call for proposal stream along with a selection of RIBA-award winning buildings and selected the 14 outstanding heritage projects from mainland China and the UK, under the categories of 20th Century heritage buildings and pre-1901 buildings.
In autumn 2022, we announced the 14 finalists and launched the exhibition online.
RIBA and the British Council also hosted two online masterclasses, featuring the winning projects and on the themes of the technical challenges in adaptation to contemporary regulations and the role of heritage in building community cohesion. The masterclasses provided a forum for discussions around contemporary architectural conservation.
The exhibition at URBANCROSS Gallery in Shanghai showcases all the 14 Open Door finalist projects.
The exhibition demonstrates the outstanding conservation projects from both countries, with the aim of starting ongoing exchanges on how we build and live together, and engaging with the wider community to raise awareness of the role of heritage-led regeneration in creating social cohesion and biophilic wellbeing.