Pablo Bronstein: the street tour
In our latest exhibition, Pablo Bronstein reveals fifty new drawings of contemporary buildings – constructed during the second half of the twentieth century – but in an ostensibly 'Georgian' style.
The Georgian period itself stretches over a century, from 1714 to 1830, during which time British architectural fashions evolved from an ornate Palladianism to a stripped Neo-Classical clarity, establishing a country-wide sense of 'good taste'. This time period, over the last 300 years, has proved to have an enduring appeal, and adaptations of the style have flourished ever since.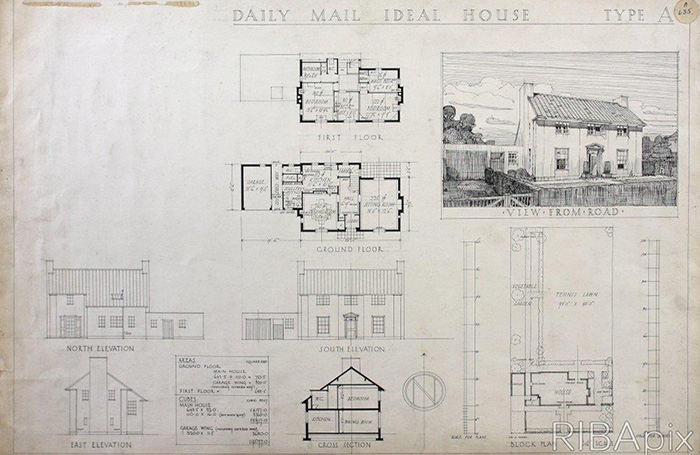 Pablo Bronstein proposes the term, 'Pseudo-Georgian' which refers to developer-led building from the mid-1970s, where fanciful references to the historic style remain superficial to exterior façades. Bronstein's use of the word Conservatism here alludes to a repeated turn towards the historical, in search of a secure British architectural identity.
Bronstein began to note certain mannerisms in the recent buildings of his immediate surroundings in Hackney, but his critical, humorous observations speak to the fabric of almost every British town and city today.
The fifty works he presents are real buildings, drawn from observations in and around London. In some cases Bronstein takes the buildings out of context to exaggerate certain quirks and embellishments – but fundamentally they are drawn from life, and representative of a popular and commonly-seen aesthetic.
Inherent within this observation of the everyday, there is beauty, reflected in Bronstein's intricately inked drawings; these buildings may be inauthentic as facsimiles, but they are no less sincere in their aspiration.
Explore the drawings, and the buildings that inspired them, using the Google map, below.