31 May 2018
A new route to planning permission arrives on Friday 1 June, when applications for permission in principle (PIP) for small housing developments can be made to local authorities in England.
The Planning Portal has the forms ready to go for what has been described as one of the most significant changes to the planning system since outline permission was introduced 60 years ago. However, no-one is expecting demand to crash the Portal's servers. Rather, the attitude appears to be one of, 'let's wait and see if anyone can see the advantage of using PIP.'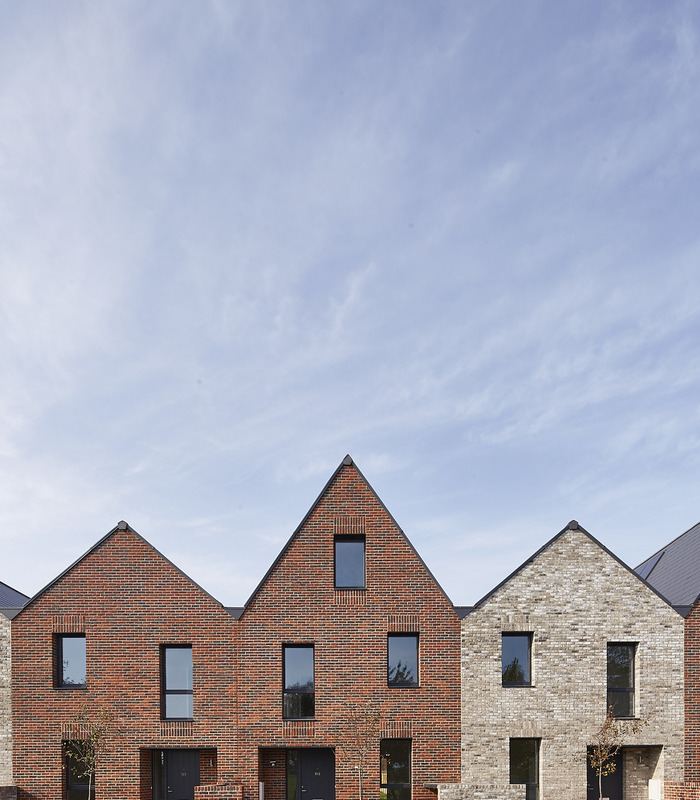 The scope of PIP is limited to location, land use and the amount of development. Unless sites are subject to EIAs or habitats legislation, any site can be considered for PIP for minor developments of up to nine homes and under 1000sqm of commercial floorspace on a site of less than one hectare. Regardless of the mix, the main purpose of the development must be housing.
Once PIP is established, full planning permission requires only technical details consent (TDC).
Legislation for PIP was already passed two years ago, with the policy detail evolving in parallel with the government's ambitions for brownfield registers of land suitable for housing. PIP was conceived as a cheap and simple means for landowners and developers to establish whether a site is regarded as suitable for housing, not unsimilar to pre-application advice but with a binding outcome.
In addition, local authorities in England have been able to assign PIP to sites in their brownfield registers, which they were required to publish by the end of 2017. The registers come in two parts: part one for brownfield sites regarded as suitable for housing development, part two with sites already given PIP and requiring only TDC. There is also a plan to identify sites with PIP in local and neighbourhood plans in the future.
Bob Pritchard, specialist planning solicitor and RIBA Planning Group member, has sounded out senior planners and developers on how they see PIP and brownfield registers, says he has yet to come across a register that has a part two.
He reports that heads of planning appear to have done what they were required to do in assembling a part one register from the data they held, but are more concerned about getting on with the business of putting their local plans in place.
Roland Karthaus, Director of Matter Architecture and also a RIBA Planning Group member, says it is too early to know if PIP will be taken up: 'It's adding to the complexity of the system. PIP is not dissimilar to outline planning and technical detail consent is not fundamentally different from detailed planning. It seemed to start out as an attempt to introduce a form of zoning, but that is not the way our planning process works.'
Pritchard says several arguments can be made against opting for the PIP and TDC route:
'There is a suspicion that local authorities will err on the side of caution [regarding the amount of development allowed] when determining a PIP application, so developers will be asking, "what is the point?". They may as well just go for planning permission.'
He suspects that landowners and developers who do get PIP will in the following opt for a full planning application, having established the principle of development.
Pritchard also warns that obtaining technical details consent after PIP could prove more difficult than reserved matters consent following the granting of outline permission, as the new process gives planners a lot of discretion. There is also a risk that the amount of information to be submitted could prove more onerous.
'There might be some local authorities willing to embrace it, but PIP is not a short-cut and it will not be cheaper if you take it all the way with technical details consent. At the moment, I don't see it as an attractive alternative to the established planning process,' Pritchard concludes.
Permission in principle application forms will be available on the Planning Portal from 1 June 2018. Detailed guidance is available here.
Thanks to Bob Pritchard, Partner, Weightmans; Roland Karthaus, Director, Matter Architecture.
Text by Neal Morris. This is a Professional Feature edited by the RIBA Practice team. Send us your feedback and ideas
RIBA Core Curriculum Topic: Places, planning and communities.
As part of the flexible RIBA CPD programme, Professional Features count as microlearning. See further information on the updated RIBA CPD Core Curriculum and on fulfilling your CPD requirements as an RIBA Chartered Member.
Posted on 31 May 2018.