Planning authorities announce 'Business As (Un)usual' online tool
07 May 2020
With some councils redeploying planning staff to other areas of work during the coronavirus (COVID-19) crisis, planning capacity is a pressing concern for applicants. A new online tool has been launched that enables applicants to easily gauge capacity in local planning authorities (LPAs).
Being able to access this intelligence will help architects to advise their clients on possible impacts on their project programme, as well as making adjustments to their practice's work programme and cash flow forecasts.
Planning consultant Lichfields and the Planning Advisory Service (PAS) built the online tracker Business as (un)usual, which identifies the capacity of LPAs across England, Wales and Scotland. It uses information gathered from LPA officers to provide users of the planning system with an overview of what is happening in their area. Currently, it holds information on around 90% of LPAs in England, Scotland and Wales.
"We know the sector is hungry for up-to-date intelligence on how LPAs are adapting," explains Matthew Spry, Senior Director at Lichfields.
"We also know that planning officers don't want to be bogged down responding to repeated requests for information on what their council is doing. The tracker can provide a single repository for this information."
This is echoed by Anna Rose, Head of PAS. "Working jointly with Lichfields enables us to update information instantly and allows us to provide accurate analysis. By working together, we can understand how LPAs are progressing through the crisis and provide support where necessary."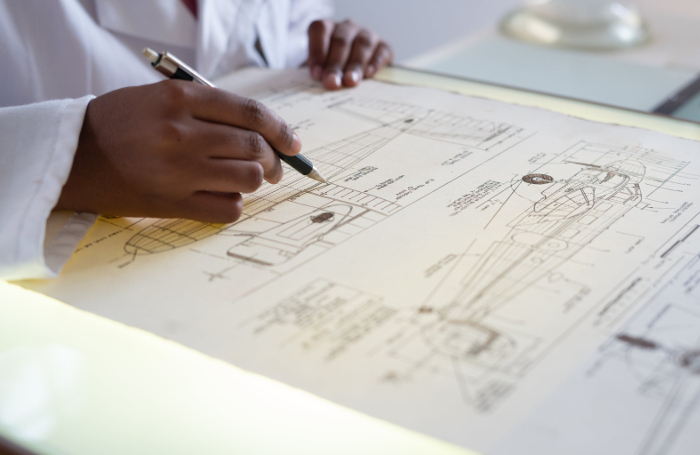 Since it went live, the tracker has shown variations in pace of response across authorities. As of 4 May, over half of LPAs reported receiving and processing planning applications as normal, while 40% said they were able to validate applications but advised that applicants may experience some delays. Only 14% of LPAs report that the crisis has halted their ability to process applications entirely.
Procedural changes are leading to delays for around a quarter of LPAs; a common issue concerns meeting formal publicity requirements. Many have taken a proactive approach, working around the lockdown measures by requesting applicants and agents undertake some aspects (such as erecting site notices) themselves.
40% of authorities have measures in place to allow decision making to continue and almost a quarter of councils use online platforms to conduct committee meetings remotely. A further 35% report they are working on introducing alternative arrangements for decision making. Approximately 17% have opted to delegate more decisions to officers, with some input from members.
A third of councils expect a delay in carrying out local plan consultations (around half of those planning to carry out a consultation in the foreseeable future); this may store up some problems down the line.
Rose acknowledges that delays due to the crisis can cause frustration. Her advice to applicants is to find out how a local planning service has been affected, using the tracker, and to be understanding of the situation the council is in.
"In some instances there may be delays," she concedes. "But councils are working hard to ensure that the services that they provide continue."
Thanks to Matthew Spry, Senior Director at Lichfields and Anna Rose, Head of the Planning Advisory Service.
Text by Frederik Weissenborn. This is a Professional Feature edited by the RIBA Practice team. Send us your feedback and ideas.
RIBA Core Curriculum Topic: Places, planning and communities.
As part of the flexible RIBA CPD programme, Professional Features count as microlearning. See further information on the updated RIBA CPD Core Curriculum and on fulfilling your CPD requirements as an RIBA Chartered Member.