09 August 2018
The planning system is ripe for digitisation and machine-learning, and a variety of AI initiatives are about to be switched on.
Artificial Intelligence (AI) could be regularly making planning decisions in Milton Keynes within a year as part of a three-strand AI initiative that is in the process of being rolled out.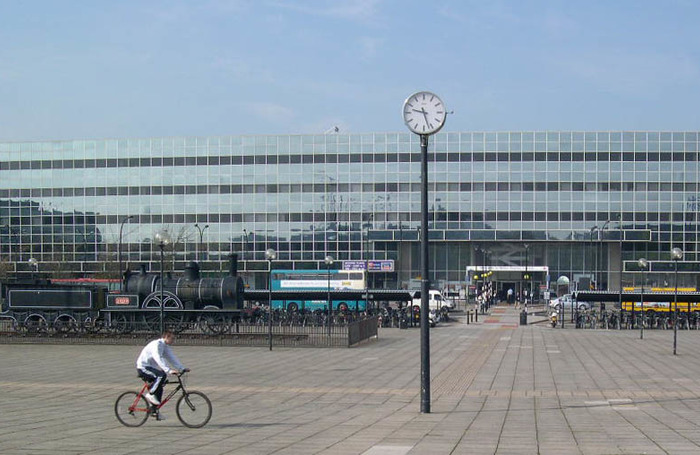 While the AI decisions will be limited to permitted development applications under current plans, the move will be a landmark in the drive to digitise the planning system.
Within the next few weeks Milton Keynes Council will be switching on an AI customer-facing interface to answer general planning inquiries, from the status of applications to case officer appointments, dates, conservation area queries and more.
Chief planner Brett Leahy says the AI helper should be able to retrieve and present any information that people are likely to need, via computer or phone, with live beta testing due to launch on 2 September. One of two core AI modules to be employed will be a self-learning chatbot module that should improve over time.
Next in line will be the validation process. AI will start validating applications and then saving and checking all documents before placing them in MK's planning database.
With a start date planned for October, the goal is to use AI to validate even large-scale applications. Leahy reports that during trials AI was better able to validate major applications which are typically comprised of industry standard document and drawing formats. By contrast, householder applications can turn up with a range of variations due to the wide variety of people submitting them.
'It's all about freeing up capacity to carry out more productive planning activities, such as planning for growth and community engagement,' says Leahy. 'Planning is a buy-in profession, so we want to give people a chance to do what they came into the profession to do, and let AI take care of the constant flow of queries and questions.'
Early next year, the council hopes to be in a position to have AI deal with householder permitted development applications completely, including the decision making. As permitted development applications are a matter of technical assessments only, Leahy argues there is no reason why AI should not carry them out.
Milton Keynes successfully applied for an innovation funding grant from MHCLG and worked with government-supported urban innovation agency Future Cities Catapult on its AI initiatives. Leahy expects the project to be watched keenly by other local authorities weighing the pros and cons of entering applying AI in planning.
These days, AI software can be purchased off the shelf, and customer-facing, virtual helpers are already appearing on council websites. The hard work comes in plugging the AI software into existing local authority data systems and enabling them to communicate with one another, explains Leahy.
The government is pushing for the general digitisation of local government services. Last month the MHCLG was one of the co-publishers of a Local Digital Declaration that counted dozens of committed local authorities among its signatories.
Despite the launch of the Planning Portal in 2002 enabling online planning applications, planning remains one of the least digitised of all local government services and at the same time one of the most data rich.
UK planning authorities receive over 450,000 applications every year, but most of the data is locked away in non-machine readable, unstructured documents that are filed in proprietary file management systems, so planning officers rarely have access to any form of aggregated local data.
Planning is therefore one of the main work streams of Future Cities Catapult, which is working on a range of intelligent planning projects with councils. Euan Mills, Urban Futures Team Leader, says a lot of interesting trials will start to appear in the near future.
Southwark, for instance, is looking at automating householder planning applications and has been developing an algorithm that will advise applicants on the likelihood of getting planning permission for extensions, not to be limited to permitted development. Conversely, the London borough is considering how to re-write local policies using wording that will interface seamlessly with its algorithms.
Hackney is investigating how planning applications can be packaged to make them more intelligent, with the ultimate aim of arriving at a single digital file submission – planning's equivalent of the BIM model.
Public consultations are also set to be transformed. Future Cities Catapult has been working with Hawkins\Brown on a project that will allow passers-by with smart phones to take a virtual look at design proposals for a vacant site in London's Oxford Street as they stand at the site itself. The digital future is (almost) here.
Thanks to Brett Leahy, Chief Planner, Milton Keynes Council; Euan Mills, Urban Futures Team Leader, Future Cities Catapult.
Text by Neal Morris. This is a Professional Feature edited by the RIBA Practice team. Send us your feedback and ideas
RIBA Core Curriculum Topic: Places, planning and communities.
As part of the flexible RIBA CPD programme, Professional Features count as microlearning. See further information on the updated RIBA CPD Core Curriculum and on fulfilling your CPD requirements as an RIBA Chartered Member.
Posted on 9 August 2018.