30 November 2017
Architects in England should submit planning applications in December if they want to be sure of avoiding the 20% increase in planning fees that is expected to be confirmed imminently.
The 20% rise has been anticipated since the publication of the government's Housing White Paper in February, but the timetable slipped when the government failed to present the amended regulations to Parliament before the summer break.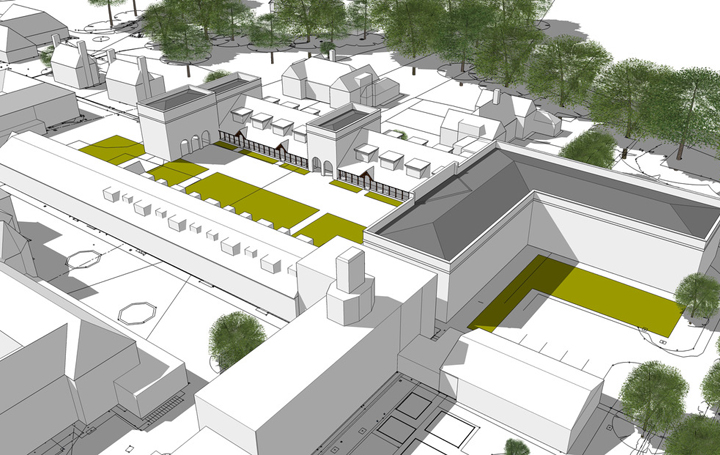 'Latest reports are that the DCLG wants to see the fee increases introduced before the end of the year,' says RIBA Planning Group chair Philip Waddy.
The 20% increase was offered by government to all local planning authorities in England on condition that they agreed to re-invest the additional money collected by their planning departments to improve planning services. All of the planning authorities accepted the offer.
'It has been quite a while since planning fees increased, so you could argue that the rise is overdue. The policy of the RIBA has generally been to support planning fee increases if improved services are the result, and the Institute is keen to see additional revenue used where it is supposed to be. The suspicion in the past was that fee income was being syphoned off to support other services', suggests Waddy.
There have also been reports that the government is looking at the possibility of allowing councils that have been meeting their housing targets to charge a further 20% on top of the national 20% increase, though Waddy adds that these proposals would be subject to further consultation.
The 2017 draft regulations provide for an increase of approximately 20% in all existing fees in respect of applications, deemed applications, requests or site visits.
The order accommodates recent policy changes, allowing mayoral development corporations and urban development corporations to charge for advice at pre-application stages. It will also allow local authorities to charge a fee for an application where permitted development rights have been withdrawn under an article 4 direction, a move prompted by councils withdrawing rights to convert offices to homes.
The draft regulations also enable fees to be charged for applications for Permission in Principle (PiP), recognising that the PiP route will be open to private developers for non-major developments as well as local planning authorities.
Current Planning Practice Guidance on PiP establishes that a specified amount of development will be allowed on a site subject only to consideration of 'technical details'. Waddy anticipates PiP usage to become a more significant element in local development plans when the planned revisions to the National Planning Policy Framework (NPPF) are published, currently expected in the Spring.
'In our experience, clients are happy to pay more for planning if they get the service. Even so, on larger applications, saving 20% by getting applications in before the rises come into effect is well worth it,' advises Waddy.
Thanks to Philip Waddy, partner, West Waddy ADP.
Text by Neal Morris. This is a 'Practice News' post edited by the RIBA Practice team. Send us your feedback and ideas
RIBA Core Curriculum Topic: Places, planning and communities.
As part of the flexible RIBA CPD programme, Practice News counts as microlearning. See further information on the updated RIBA CPD Core Curriculum and on fulfilling your CPD requirements as an RIBA Chartered Member.
Posted on 30 November 2017