Procurement: addressing the cost of e-tendering
08 March 2018
Digital procurement, or e-tendering, looks set to stay and is spawning a whole new middle-man industry of portals and tender trawling services. Yet it is difficult to find many on the client or contracting side who are satisfied with the way procurement processes are evolving in construction.
'Firms are having to invest more and more time on answering the same questions. Procurement costs are rising for architects and clients are not necessarily getting the best team for the project because the procurement process is getting in the way', says Scott Brownrigg Managing Director Michael Olliff.
Scott Brownrigg spends around £300,000 a year on bidding, much of it on processing pre-qualification questionnaires (PQQs) for public sector tenders. That adds up to two to three per cent of turnover that could be spent on something more productive.
Olliff argues that a lot of procurement activity is being done for the wrong reasons. Clients are increasingly outsourcing the process for defensive purposes, because they are worried about decisions being challenged. This creates a market for e-procurement services offering the prospect of de-risking the process for nervous and perhaps under-resourced estates departments.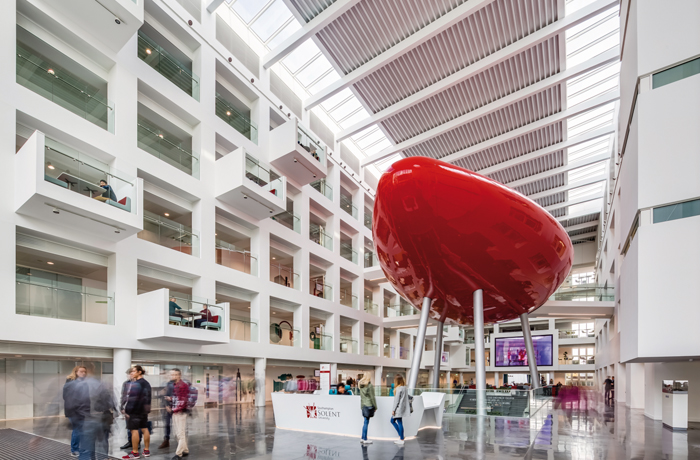 The small practice perspective
Small practices, when they are not excluded from bidding by turnover or PI thresholds, tell a similar tale.
RIBA Small Practice Group member Will Mawson, co-founder and director of MawsonKerr, says poorly-written briefs can come with very open-ended requests that lead to enormous documents being created at the architect's expense. In some instances, he suspects the volume of information is just too great to be read in the time frame available for pre-selection.
Mawson's practice has a good track record of winning publicly procured projects of around one in three. They are very selective about the projects they go for before investing the significant amount of time required to bid.
'We always spend a lot of time on the question relating to process and how we will tackle the project. Having visited the site and spoken directly to the client – on the good projects where this is possible – we will have a lot of ammunition to write what is hopefully a successful bid,' says Mawson.
However, he thinks the system is heavily weighted to larger companies, even though they may be less suitable for smaller scale projects.
When the RIBA carried out its Procurement Survey in 2012, it found that in the previous year architects spent around £40m preparing OJEU bids. This was equivalent to 29% of their OJEU-derived turnover, since when the bid cost burden has likely increased.
Software to the rescue?
Despite Olliff's misgivings about the e-tendering process as the replacement for interpersonal procurement, Scott Brownrigg is currently investing in software that promises to streamline its bidding and bid management processes. The practice is rolling out the newly-developed myConsole platform, described as workflow productivity software for pre-construction.
myConsole promises seamless bid management across Scott Brownrigg's global business, integrating with existing practice systems and eliminating data duplication. Designed as an intelligent system it offers data analytics to capture client needs and 'win' or 'no-win' directions on tenders based on the bid team's performance. Drawing from the data it identifies what actions the bid team needs to take to improve the probability of winning.
While the software may facilitate more efficient tendering processes, it cannot prevent clients from stipulating criteria that typically lock out smaller companies, such as high turnover requirements.
Nevertheless, myConsole chief executive Philip Collard thinks we are at the dawn of a new eraof smart e-tendering and that architects should be digitising all their business processes in the cloud to prepare for it. He likens not doing so to businesses not having a website 15 years ago.
Intelligent software promises to allow everyone, big or small, to identify what clients want from projects and how they as potential team members can add value. The interpretation of the client brief that can get introduced by procurement middle men will disappear, Collard suggests.
Digitised practices can have data analytics keeping track in real time of all their past and current projects, which will become instantly available for demonstration to digitised clients.
This sounds like large tech-led organisations talking to each other. But Collard thinks digitised procurement management processes will provide greater procurement opportunities for SMEs through this ability to quantitatively demonstrate performance. He also thinks the software will encourage integrated bids from supply team members.
'Cloud-based systems are about to democratise the way the construction industry does business,' Collard confidently predicts. For now it remains to be seen if smart e-tendering lives up to the potential to level the playing field for SMEs and to streamline procurement for all.
The RIBA regularly raises concerns about individual procurement processes with the Cabinet Office. If RIBA members see a procurement exercise which they believe is unnecessarily bureaucratic or is unfairly designed to exclude certain types of bidders then we welcome comments. Please contact andrew.forth@riba.org
The e-procurement resource Project Compass has just launched an ambitious research project into the cost of entering competitions and bidding for tenders in the UK, which RIBA members are encouraged to support.
Thanks to Michael Olliff, managing director, Scott Brownrigg; Will Mawson, director, MawsonKerr; Philip Collard, chief executive, myConsole.
Text by Neal Morris. This is a Professional Feature edited by the RIBA Practice team. Send us your feedback and ideas
RIBA Core Curriculum Topic: Business, clients and services.
As part of the flexible RIBA CPD programme, Professional Features count as microlearning. See further information on the updated RIBA CPD Core Curriculum and on fulfilling your CPD requirements as an RIBA Chartered Member.
Posted on 8 March 2018.