18 May 2022
We announced this year's RIBA Regional, RSAW, and RSUA award-winning projects at the end of April and the beginning of May.
Judged and presented locally, our awards celebrate the best new projects designed by architects across the UK. They recognise the innovative and inspiring work that our members do day-in, day-out to drive forward the creation of high-quality, sustainable spaces and places that bring joy and shared wellbeing to the people and communities they serve.
News celebrating their achievements was covered across trade and regional press, in print, online, and broadcast – and we want to share the highlights. Take a look below.
Broadcast
Many journalists across the UK have been extremely excited to celebrate the best buildings in their local areas, and keen to talk to architects and clients, particularly on the radio. Highlights include BBC Radio Merseyside and BBC Radio Cumbria reporting on the North West Awards, BBC Radio Berkshire on the South Awards and Greatest Hits Radio South Devon on the South West Awards.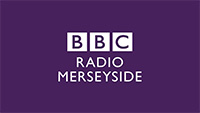 Online
We also want to thank our trade partners and publications for once again covering our Regional Award winners so thoroughly – the Architects' Journal and Building Design covered each of the Region's Award winners in detail.
All of our awards were covered by the RIBA Journal – see extensive coverage of the West Midlands award-winners.
The news was covered extensively by many regional online outlets too. See highlights from some of the regions below:
RIBA North West
RIBA North East
RIBA South West
RIBA South East
RIBA South
RIBA East
RIBA East Midlands
RIBA London
RSAW
RIBA Yorkshire
RSUA

In print
We also hit the print headlines, with stories inside The Metro, Yorkshire Post, Kent and Sussex Courier and the South Wales Evening Post.

This is just a snapshot of a significant amount of media interest and coverage this year's awards have garnered so far – demonstrating just how interested the public is in innovative, high-quality and sustainable buildings, and the positive impact they have on our lives.
Up next, we'll be announcing our RIBA National Award winners in June – stay tuned for more news.