Read the coronavirus contract guidance to avoid disputes
14 May 2020
In light of the coronavirus (COVID-19) crisis, the Construction Leadership Council (CLC) has followed up its publication of updated safe Site Operating Procedures with new government-supported COVID-19 Contractual Best Practice guidance. This provides ways to encourage all parties to make a fair and reasonable responses to the crisis, and help protect supply chains.
The Cabinet Office has also issued new government guidance that makes a similar case for responsible contractual behaviour to everyone's mutual benefit. It calls for what it describes as an "extraordinary response" from businesses and public authorities in their contractual arrangements, to mirror the response government is requiring from individuals.
The two documents are advisory only: neither one changes any legal positions or contractual rights. But they address growing concerns that the industry risks becoming bogged down in long-running disputes over the impact of coronavirus.
The CLC guidance begins with a warning that unless its principles are followed, the industry's long-term survival could be in doubt.
Its advice covers ways typical issues can be constructively resolved, such as agreements on revised completion dates, recovery of losses and expenses, and changes to payment mechanisms and performance security requirements. For example, all parties are encouraged to waive termination rights in favour of suspension.
To encourage dialogue about contractual issues and supplier relief, the CLC guidance is accompanied by pro-forma letters for use by suppliers and employers.
These letters reserve all employer and supplier rights and entitlements under contract, but open the door to discussions and potential concessions ahead of any contractual revisions or amendments.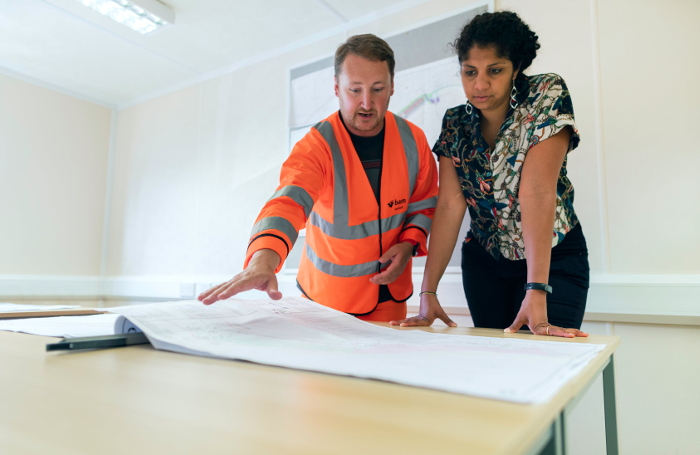 Fenwick Elliott partner Jon Miller helped to draft the CLC guidance. He states that the aim is to encourage people not to become entrenched in their contractual positions and to talk to each other "without prejudice".
"The guidance is an appeal to common sense; to avoid insisting on your own contractual rights regardless of the cost," Miller explains. "Taking a reasonable approach may well leave companies better off than digging in their heels and perhaps causing major problems somewhere along the supply chain."
For instance, the CLC guidance suggests that where a supplier is entitled to an extension of time as a result of coronavirus, but is unlikely to be entitled to claim for loss and expense, the employer could consider:
sharing the cost to the contractor of measures taken to mitigate delays
the risk of contractor and supply chain insolvency if some of the contractor's 'pain' is not shared
the costs that could be incurred if the contractor has the right to terminate the contract when works are suspended beyond a certain period of time.
Beale & Co is a law firm that was also involved in drafting the CLC guidance. It stated that, where contracts do not entitle an extension of time to be granted or additional costs to be paid, it will be necessary for a deed of variation to be entered into.
In such cases, it directs parties to the government's PPN/02/20 (Supplier relief due to COVID-19 Action Note), which includes model forms of deeds of variation.
PPN/02/20 concerns public bodies and their payment of suppliers. It directs contracting authorities to confirm with at-risk suppliers that they will continue to receive payment to ensure business and service continuity. This guidance advises public bodies that such support should override provisions in contracts that might require reduced payments to suppliers as a result of force majeure or business continuity clauses.
The RIBA provides alternative dispute resolution processes to parties in dispute, including architects, their clients or parties to a construction contract. These include: arbitration, adjudication, mediation (including fixed-fee), third party opinion and expert register.
Thanks to Jon Miller, Partner, Fenwick Elliott LLP.
Text by Neal Morris. This is a Professional Feature edited by the RIBA Practice team. Send us your feedback and ideas.
RIBA Core Curriculum Topic: Business, clients and services.
As part of the flexible RIBA CPD programme, Professional Features count as microlearning. See further information on the updated RIBA CPD Core Curriculum and on fulfilling your CPD requirements as an RIBA Chartered Member.