13 June 2019
Permitted development rights for longer rear extensions to homes have been made permanent in England.
These 'temporary' rights allowing larger single-storey extensions without planning permission were first introduced six years ago and had previously been scheduled to end on 30 May.
According to government figures, 22,400 of these longer extensions were made under permitted development (PD) in 2017/18. The PD rights allow a single-storey rear extension of up to eight metres in length for a detached house; up to six metres for semi-detached and terraced houses; and with coverage of up to 50% of the garden.
However, these PD rights are still subject to the associated neighbour consultation scheme. This requires that the relevant Local Planning Authority is informed of the proposed work via a prior approval application.
Guidance has been updated at the Planning Portal , where architects can also find extensive technical guidance.
Julian Owen is an architect and the author of RIBA Publishing's 'Home Extension Design'. He says it is hard to say whether these permitted development rights have affected his practice one way or another, except for the volume of enquiries from people wanting to know whether their plans for an extension would be covered by permitted development or not.

"The people who want to use an architect will still go to an architect for their extensions, as they did before," he suggests. "Others will simply turn to a builder and get some drawings."
"What I do welcome about the confirmation that rights are now permanent is that the limbo period when we did not know if the rights would continue has ended."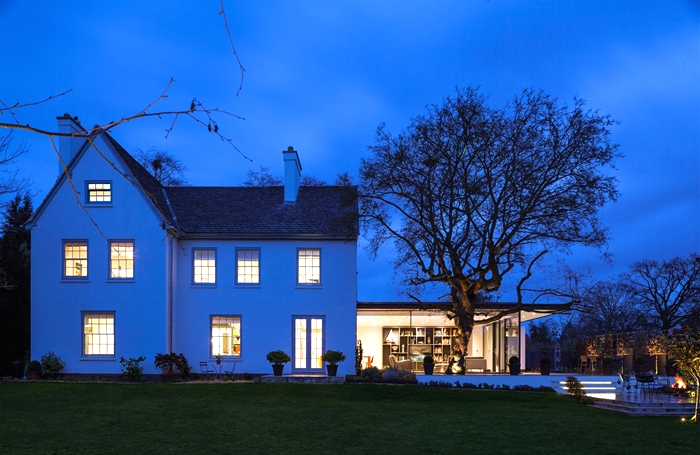 However, Owen sounds a note of caution to fellow architects in the advice they give to clients over whether PD rights apply to their extension plans. While the rules appear to be simple, there remains a question over whether planners will accept that PD rights apply, especially in cases where neighbours raise objections or where there is information that the architect is not aware of regarding the history of the house.
Owen sits on the Architects' Registration Board's investigations panel and has come across architects facing complaints from unhappy clients over permitted development advice that proved to be incorrect.
"I always advise architects to make it clear to clients that they are just offering an opinion, not any sort of guarantee that rights will apply."
Most problems arise from the Neighbour Consultation Scheme. This is the process for prior approval, by which the local authority consults with adjoining neighbours over any potential loss of amenity before deciding whether plans can go ahead.
Owen adds that some councils, such as his own local authority Nottingham City Council, may not always be prepared to offer informal advice on whether permitted development rights will apply.
Instead they might suggest an application for a certificate of lawful development to put the project to the test. If such an application fails, then a planning application would have to be submitted in the normal way.
In such cases the risk of two consecutive delays strengthens the argument for going straight for planning permission rather than the permitted development/certificate route.
Thanks to Julian Owen, Director, Julian Owen Associates.
Text by Neal Morris. This is a Professional Feature edited by the RIBA Practice team. Send us your feedback and ideas
RIBA Core Curriculum Topic: Places, planning and communities.
As part of the flexible RIBA CPD programme, Professional Features count as microlearning. See further information on the updated RIBA CPD Core Curriculum and on fulfilling your CPD requirements as an RIBA Chartered Member.
Posted on 13 June 2019.