11 September 2023
If you're researching a country house, the RIBA Collections can be a great place to start your search.
This guide aims to help signpost you to resources available through our library and collections that could help with researching a country house. Here, we give an overview of what materials are available and how you can access them.
Our online library catalogue is a great way to start researching a country house, enabling you to search for material across all our collections. If you need more help, get in touch with our knowledgeable information team.
Archives
Our archives collections cover around 1.5 million manuscripts divided into around 800 specific collections. It holds material dating from the 17th century to the present day and includes architects' personal papers and job files, press cuttings, literary papers of architectural writers, records of architectural societies and the administrative archive of the RIBA. 
If you're researching a country house, you might want to start by consulting Angela Mace's 'Architecture in Manuscript, 1601-1996: Guide to the British Architectural Library Manuscripts and Archives Collection' (London: Mansell, 1998). This book provides an introduction to the collection and a detailed guide to its contents, with country houses indexed on page 572.
Our archive collections are accessed through the RIBA Architecture Study Rooms at the V&A.
Biographical Information
We hold biographical files on 20,000 architects and related professionals, which cover obituaries, press cuttings and ephemera such as private view invitations. Complete a 'Closed Access Request' form in the RIBA Library Reading Room to access these files.
More useful biographical information can be found in:
The Database of British Architects, to which names are continually being added. It can be accessed through the online library catalogue.
The 'Directory of British Architects 1834-1914', a printed directory compiled by the RIBA and available for reference at the library enquiry desk.
RIBA Nomination Papers, which contain biographical information on members of the RIBA, sometimes including a list of the architect's works. These papers from 1834-1946 are available to view on microfiche/microfilm or CD in the RIBA Library Reading Room. To view nomination papers later than 1946 or to see the originals, contact the RIBA Architecture Study Rooms.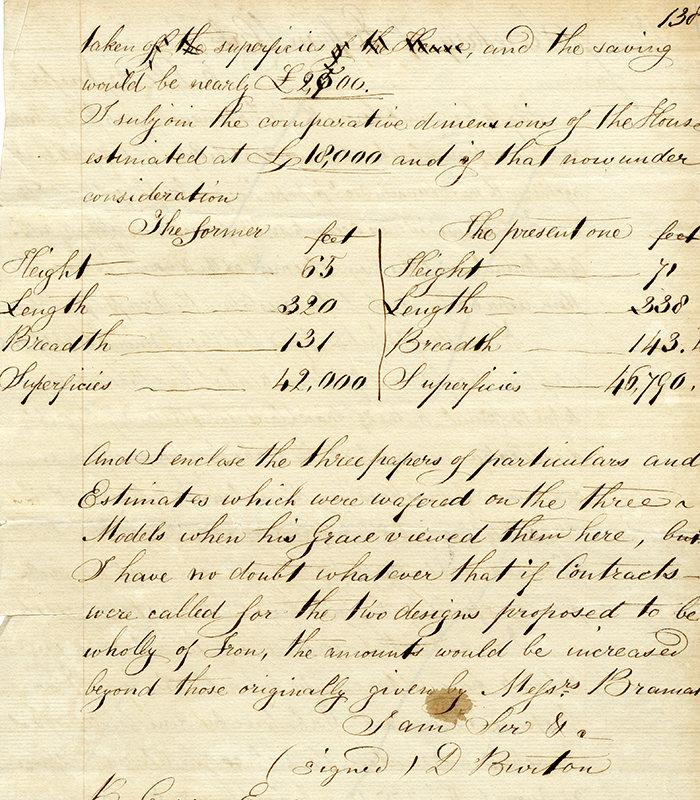 Books
Our library houses over 150,000 books and 20,000 pamphlets on architecture and design. If you're looking for information on the history of a country house in the UK, you might want to start with the shelf reference 72.03(41/42), which covers books on the architecture of British counties, towns and cities, while the section of books numbered 728.84 covers country houses specifically.
Books in our library that you might find useful include:
John Harris, 'A Country House Index'
Michael Holmes, 'The Country House Described: An Index to the Country Houses of Great Britain and Ireland'
Elton, Harrison and Wark, 'Researching the Country House – a Guide for Local Historians'
Trevor Yorke, 'The Country House Explained'

Christopher Hussey, 'English Country Houses'
Mark Girouard, 'Life in the English Country House: a Social & Architectural History'

Clive Aslet, 'The Last Country Houses'

Styles and Periods
Dana Arnold, 'The Georgian Country House: Architecture, Landscape and Society'
Mark Girouard, 'The Victorian Country House'
Malcolm Airs, 'The Tudor & Jacobean Country House: a Building History'
James Lees-Milne, 'English Country Houses: Baroque, 1685-1715'
Jill Franklin, 'The Gentleman's Country House and its Plan 1835-1914'
John Cornforth, 'The Country Houses of England 1948-1998'
Country House Landscapes
Lambert, Goodchild and Roberts, 'Researching a Garden's History: A Guide to Documentary and Published Sources' 
Monique Mosser and Georges Teyssot, 'The History of Garden Design: The Western Tradition from the Renaissance to the Present Day'
Jane Brown, 'The art and architecture of English gardens: designs from the collection of the Royal Institute of British Architects 1609 to the present day'
Roy Strong, 'The Renaissance Garden in England'
John Dixon-Hunt and Peter Willis, 'The Genius of the Place: The English Landscape Garden 1620-1820'
Roger Turner, 'Capability Brown and the eighteenth-century English landscape' 
Stephen Daniels, 'Humphry Repton: Landscape Gardening and the Geography of Georgian England'
David Ottewill, 'The Edwardian Garden'
Our early and rare books collection includes important series of views, elevations, sections and plans of specific older country houses and 'seats'. Please complete an 'Early Works Request Form' to access these books, which include:
John Preston Neale's extensive series of 'views' (1819-1829)
Samuel Buck's various collections of 'views' (1726-1742)
'The seats of the nobility and gentry : in a collection of the most interesting & picturesque views', published by W. Watts, Chelsea (1779)
'The seats of the nobility and gentry, in Great Britain and Wales in a collection of select views', published by W. Angus, Islington (1787)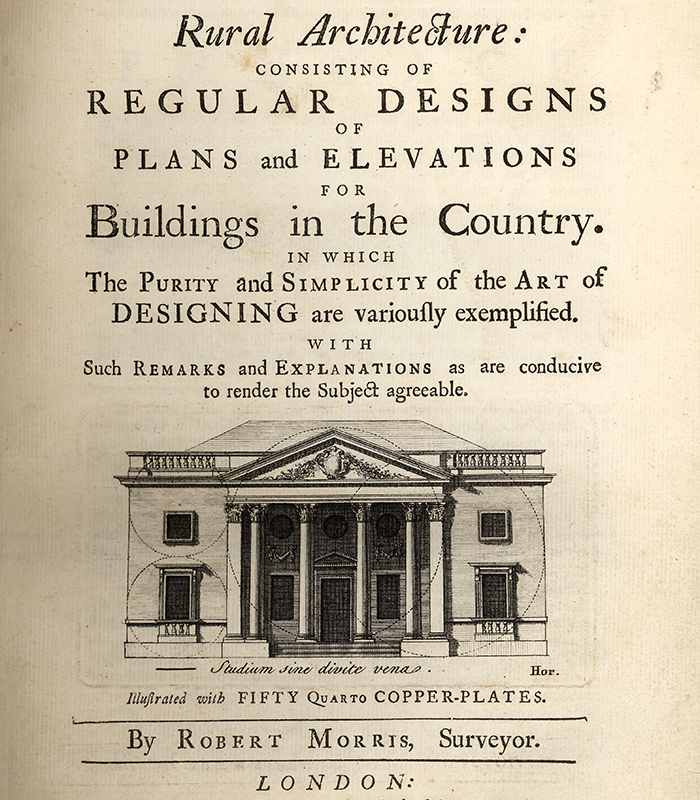 Drawings
Our drawings are the largest and most important collection of British architectural drawings in the world, so it's an invaluable resource if you're researching a country house. The collection includes designs for, and record drawings of, English country houses by Robert and John Smythson dating from the late 16th century. Robert Adam, Colen Campbell, William Chambers, John Carr and Sir John Soane are also represented, as well as international architects - including nearly 400 designs and sketches by Andrea Palladio.
You can search for drawings via the online library catalogue or the printed drawings catalogued available on site, which include biographical and bibliographical information. Drawings can be accessed via the RIBA Architecture Study Rooms at the V&A.
Journals
Published at regular intervals throughout the year, architectural journals provide the most current source of contemporary scholarship on a topic. We hold 2,000 titles, representing a comprehensive collection of architectural journals from all over the world and in a variety of languages. Our holdings are historic as well as current, dating back over 150 years, and include full sets of Architectural Design, Architect's Journal, Architectural Review, The Builder, the RIBA Journal and Country Life.
You can search for journals via the online library catalogue, and access them via the RIBA Library Reading Room at 66 Portland Place.
Photographs
Our photographs collection is a rich resource for the study of country houses and related subjects such as interior design, topography, landscape, and construction. 
Many, but not all images, are listed on the online library catalogue, and you can contact the photographs team for more details about items not listed in the catalogue. Handlists/indexes of individual photographers' and architects' archives are available on request. Photographs are accessed via the RIBA Library Reading Room at 66 Portland Place.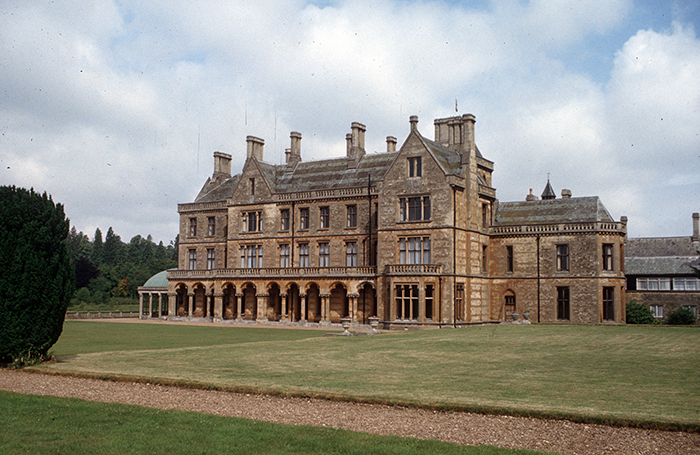 Other Resources
For more information, contact us by email or call +44 (0)20 7307 5355
(phone line open Monday to Friday, 9am to 5pm).