Revealing the Roundhouse
29 August 2017
Victorian Origins
Iconic London venue the Roundhouse was originally built in the mid-19th century as the Great Circular Engine House. It was designed by Robert B. Dockray and Robert Stephenson for the London and Birmingham Railway, for the purpose of turning around steam engines within London's tight urban grain. Its vast circular structure contained a rail turntable at its centre, designed to keep pace with advances in rail technology as train carriages grew larger. But before long, trains had become too long for even the new turntable to accommodate. Since then, this unusual building has been put to a diverse range of different uses.
This 1950 Edwin Smith photograph of the Roundhouse from the RIBA Collections shows the building during its longest tenure of use, as a warehouse for a gin distiller.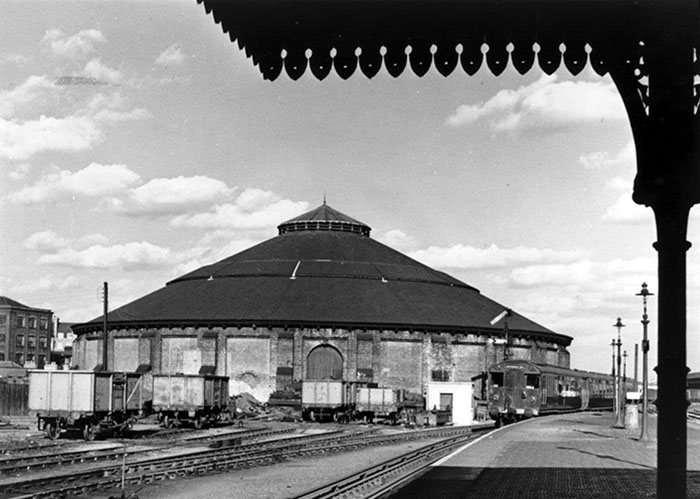 A Roundhouse Renaissance
Since 1996 the Roundhouse has functioned as an arts venue, with an ambitious, RIBA Award winning renovation by John McAslan & Partners resulting in the updated building seen today. Despite its motley history, the Grade II* Listed building has retained much of its original structure and fabric.
The circular hub shown in this striking architectural plan by Robert B. Dockray, once home to a rail turntable, has since been repurposed as the Roundhouse's dramatic auditorium space. John McAslan & Partners' upgrade, completed in 2006 and presented with a RIBA Award in 2007, repaired much of the original Victorian structure and timber rafters to leave them intact. The original undercroft below, once a service area for trains, was adapted to create studio space.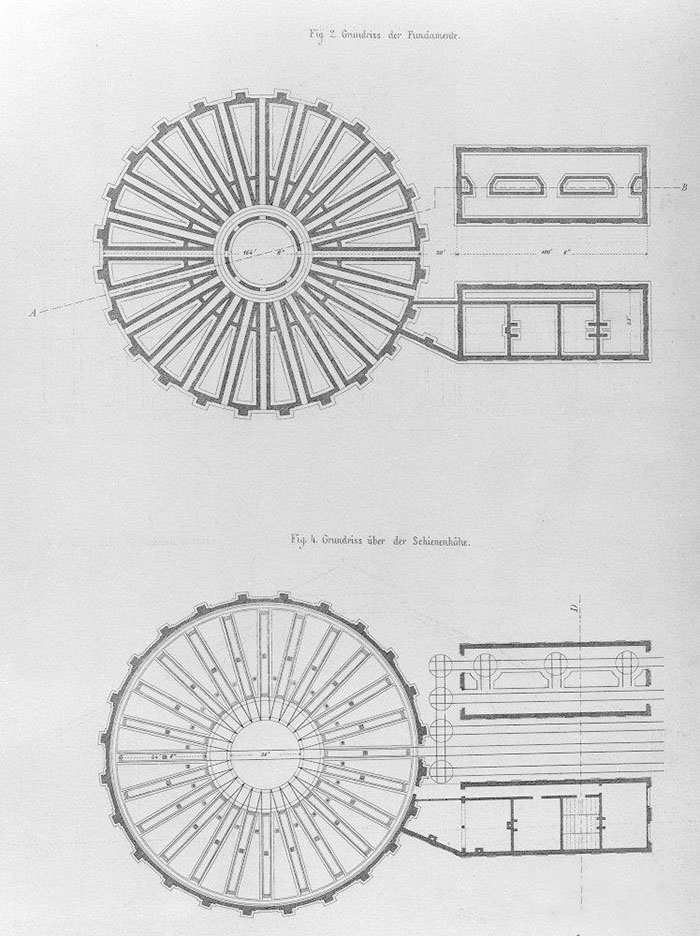 Sculpture in Residence
Since the reopening in 2006, the Roundhouse's rooftop has housed an unusual resident. The imposing, humanoid sculpture You by celebrated artist and RIBA Honorary Fellow Antony Gormley has been inspiring surprised double-takes from Chalk Farm Road ever since.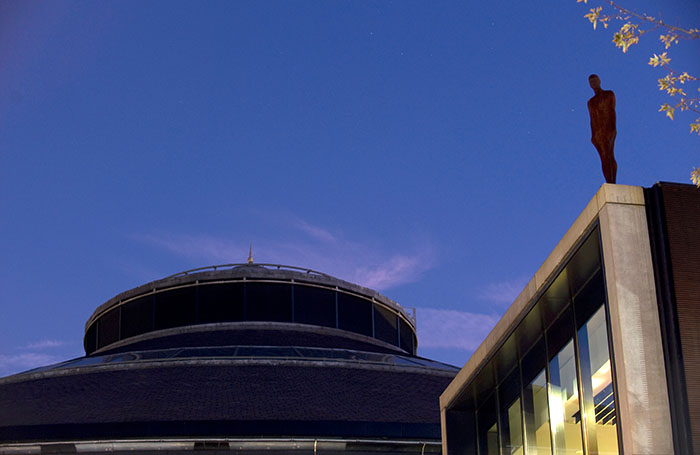 This rich architectural history will be a fitting backdrop to this year's RIBA Stirling Prize event, taking place at the Roundhouse on Tuesday 31 October, where we announce the winner of the UK's most sought-after architectural prize. Be among the first to discover the winner; we've introduced a special student ticket, plus there's 20% off for RIBA Members and Chartered Practices.