30 November 2018
2018 marks both 20 years since the foundation of the Stephen Lawrence Charitable Trust and 25 years since Stephen Lawrence's death.
To mark the significant anniversary year at RIBA, we held a series of events to celebrate all the Trust has achieved and to fundraise for its future.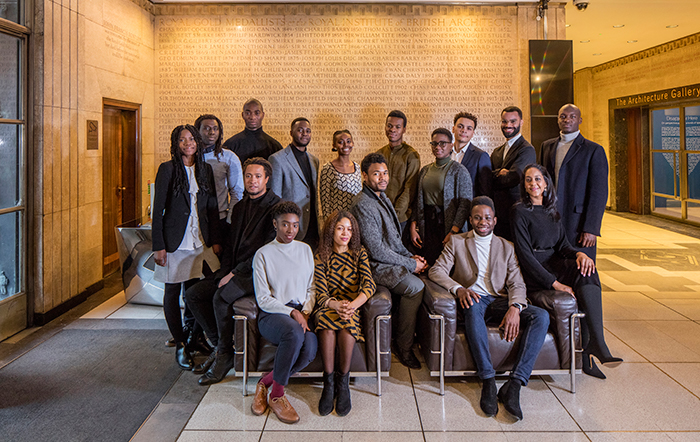 Stephen's dream of becoming an architect was cut cruelly short in the spring of 1993.
The Trust was established shortly after in 1998 to deliver great work with disadvantaged young people and give them the opportunities that he was denied.
In the last three years the Stephen Lawrence Charitable Trust (SLCT) has supported over 250 young people from disadvantaged and under-represented backgrounds to enter careers in architecture.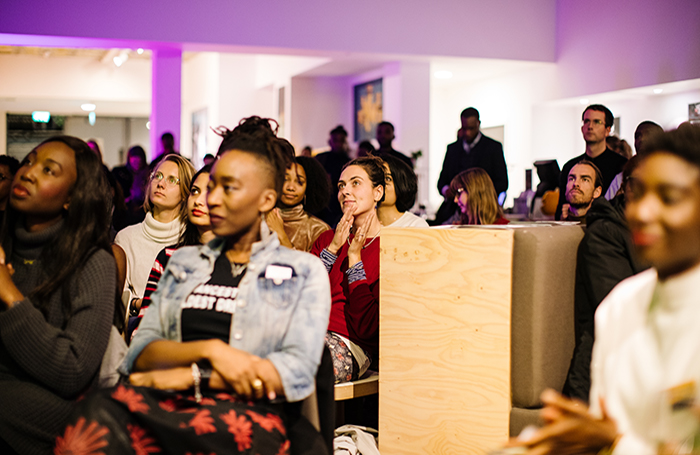 The events held at RIBA include:
Stephen Lawrence Memorial Lecture: The Changing Face of Architecture
The 2018 annual Memorial Lecture was co-curated by RIBA and the [204] Design Collective. A panel of speakers including Akil Scafe-Smith and Gameli Ladzekpod (founders of RESOLVE) and Abigail Patel and Selasi Setufe (members of RIBA Council and the Future Architects Network) discussed the impact of the voice of youth in redefining alternative methods of architectural practice. Thoughts were shared on identity, diversity, equal opportunities, and their relationship to architecture.
The discussion was followed by a live performance by artist collective Steam Down. The event was completely sold out - 66 Portland Place was full to the brim.
RIBA London hosted a free breakfast at designjunction followed by a discussion between Sarah Weir, CEO of Design Council and Sonia Watson, the charity's Chief Executive. designjunction also agreed to support the SLCT as their chosen charity for 2018.
To mark Black History Month 2018, we asked our RIBA community to nominate newly-qualified black architects or architecture students with inspirational architecture journeys.
Working in partnership with the Trust, RIBA London also put out an open call via their social channels for young black architects wanting to be part of our celebratory campaign.
RIBA London hosted another sell-out networking event at 76 Portland Place with various London creative collectives and networks supporting, inspiring and leading black architects.
Afrofuturism – a gala dinner in support of the Stephen Lawrence Charitable Trust

On Thursday 29 November RIBA and HTA hosted a gala dinner to celebrate all the trust has achieved and to fundraise for its future.
Ticket sales, generous donations, pledges and an auction of items including limited edition prints and artwork by the Trust's alumni raised over £100,000.

The RIBA is committed to helping young people and broadening access to architecture, as well as supporting the Trust's aims and important work. All monies raised from this event will go directly to support the work of the Trust, giving young people from disadvantaged backgrounds the inspiration and support to follow their dreams.

If you would still like to donate to the 2018 anniversary year appeal, you can do so here.