17 November 2022
RIBA invites members to submit projects exemplifying the advancement of circular economy design principles to be displayed at 66 Portland Place, London from early 2023. Complementing the recent launch of RIBA's new exhibition Long Life, Low Energy: Designing for the circular economy, up to 12 winning entries will be showcased in the First Floor Gallery, running for approximately two to three months.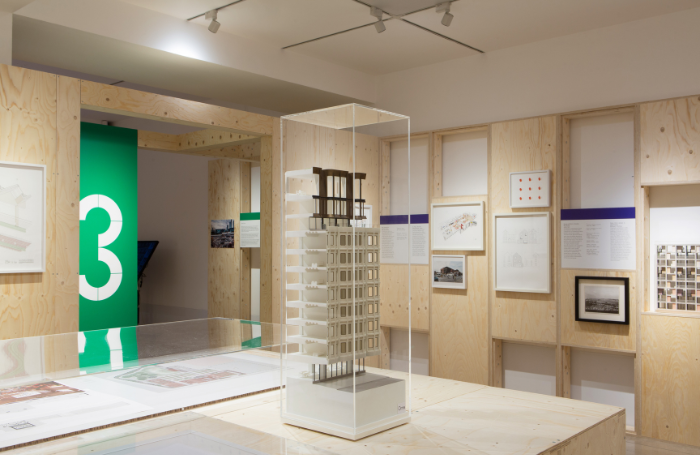 The open call begins 16 November 2022 and will close at 9am 12 December 2022. The judging panel will be chaired by RIBA Board Member Jo Bacon, alongside a member of the RIBA curatorial team. All entrants will receive an invitation to the opening event for the open call show. 
Members can submit projects completed during 2022 under one or more of the following headings: 
Buildings that use sustainable or recycled materials as core construction components in built environments 
Buildings that are self-sufficient or net positive in energy consumption buildings 
Buildings that are demountable and no longer linear in terms of lifespan, with materials and components allowing for future re-use  
Buildings that have successfully been re-configured structures for reuse without the need for demolition 
Entrants should submit one photograph, one drawing and one paragraph of text (100 words max) describing the project and the importance in relation to circular economy principles. Please see the open call webpage for detailed entry information and submission requirements.  
Entries should be sent by email to exhibitions@riba.org 
ENDS 
Notes to editors: 
Media contact: Ryan.Johnston@riba.org 
Open Call T&Cs – RIBA eligibility and conditions. The open call is open to all RIBA Members, Chartered Practices, architecture students and non-members. Entry requires a named individual project leader as a point of contact (all team members will be credited if successful). It is a condition of entry that any non-member project leader, who is not employed by an RIBA Chartered Practice, selected for the exhibition must become an RIBA Member relevant to their career level (i.e. student, affiliate, associate, chartered practice). Find out more about joining RIBA. 
Please take note of the following information in relation to submissions: Entrants should submit one photograph (JPG format, 300dpi), one drawing (PDF format) and one paragraph of text (100 words max, PDF format) describing the project they wish to submit. Submissions should be sent by email to exhibitions@riba.org by the closing date/time. No responsibility can be accepted for any entries not received. You will receive an automated reply acknowledging your email, after that you will only be contacted again if your entry is successful. Any queries should be sent to exhibitions@riba.org by Monday 5 December 2022. 
RIBA's new exhibition Long Life, Low Energy: Designing for the circular economy [link to exhibition page] has opened at the Architecture Gallery at 66 Portland Place, London. The exhibition looks at the circular economy and its role in RIBA's strategy for a more sustainable, net zero architecture in the future. Split into three sections, the show summarizes the recent cultural history of demolition, presents a selection of renovation and retrofit projects from around the country, before concluding with six 'work-in-progress' fields of research that offer possible pathways to the wider adoption of the circular economy in contemporary practice. 
The Royal Institute of British Architects (RIBA) is a global professional membership body that serves its members and society in order to deliver better buildings and places, stronger communities and a sustainable environment. Follow @RIBA on Twitter for regular updates.