RIBA Chartered Practices take to the stage at Grand Designs Live
Grand Designs Live is a great opportunity for us to promote our Chartered Practices to clients and this year's London show was no exception. As with previous shows, we put out an open call to our Chartered Practices to participate in the show's popular 'Ask an Expert' and daily 'Top Tips' sessions in the Grand Theatre.
A record number of 45 practices volunteered for the nine-day London show, each giving up a day of their time to offer free consultations to prospective clients about their projects.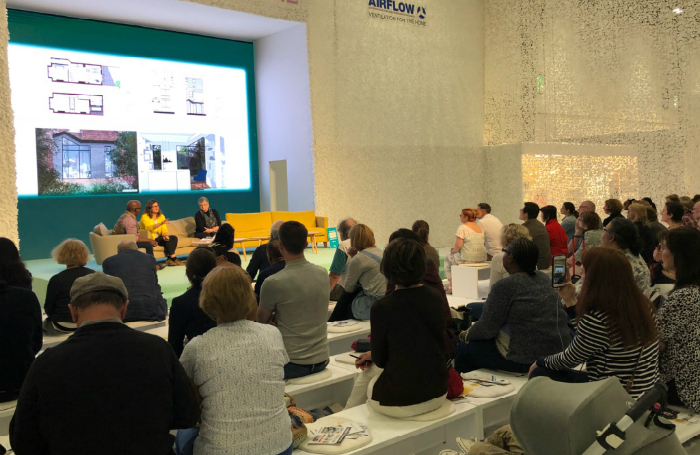 The 'Top Tips' sessions, chaired by previous Grand Designers Jon Martin and Noreen Jaafar, provided another platform for our practices to promote their services, offering advice and answering questions from the audience.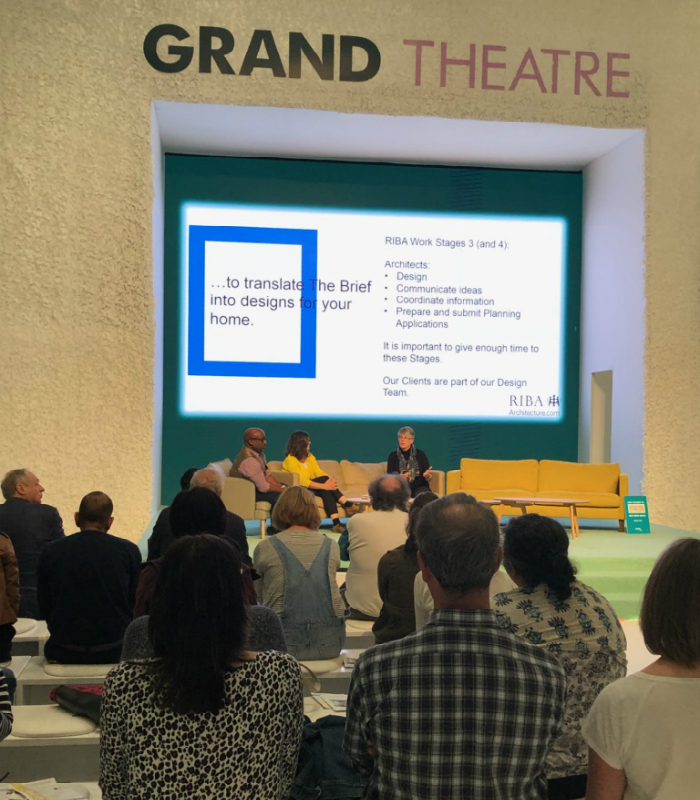 On Friday 11 May, we hosted a session in the Grand Theatre, 'Realising your dream home - how architects can help' chaired by TV Presenter and Property Developer/Contractor Kunle Barker, of Illustrious Homes. The panel of RIBA Chartered Practices talked through what architects do, how they help clients get the best out of a project and the differences between architects and non-architects. There was a lively Q&A, and it was a great opportunity to promote RIBA's free services to clients: Find an Architect, and RIBA publications including the recently updated RIBA Standard Contract and Domestic Client's Guide to Engaging an Architect.
Helena Rivera of A Small Studio said, "Most people attend Grand Designs Live because they are planning a grand design of their own having watched the TV show, but not many realise just how important and useful an architect can be. Friday's session was especially useful to get the message across that architects don't only design, but are trained to prepare project briefs by translating problems into spatial solutions, we can project manage and even contract administer. The scope and breadth of the RIBA working stages seems to have surprised many people in the audience and their engagement during questions was very insightful".
We are now planning for Grand Designs Live in Birmingham at the NEC (10 to 14 October 2018). If you are a RIBA Chartered Practice and would like to take part in future client shows, please contact clientservices@riba.org for more information.