Promote your practice at consumer shows such as Grand Designs Live and Homebuilding & Renovating
01 August 2018
Consumer shows Grand Designs Live and Homebuilding & Renovating take place twice a year in Birmingham and London. They are great opportunities for our Chartered Practices to meet clients who are looking to appoint an architect for their home.
In partnership with the organisers of the shows, we promote and co-ordinate the popular 'Ask an Expert' feature where our Practices offer free consultations to prospective clients. If you would like to participate at a future show, contact clientservices@riba.org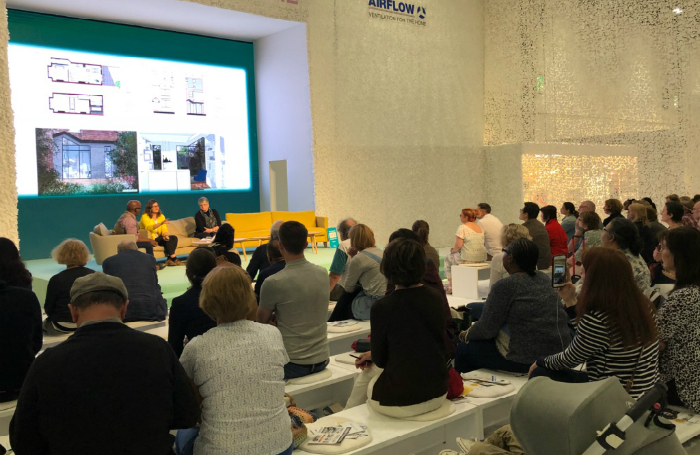 The daily 'Top Tips' session at Grand Designs Live provides a platform for our Practices to explain what architects do, why they add value and answer questions from the audience.