28 September 2017
The RIBA is urging government ministers to instruct their departments to mandate the use of Post Occupancy Evaluation (POE) on all central government-funded projects to assess value for money and identify areas for improvement.
The value of POE has already been recognised by the government. Their use of it forms part of the 'Government Soft Landings' approach (based on BSRIA Soft Landings) to project handover and building optimisation in use, which was introduced alongside the BIM mandate that came into effect for new centrally procured buildings last year.
But a RIBA short policy paper published this week, 'Post Occupancy Evaluations: How the Government can get most out of capital funding programmes', points out that policymakers, end-users and consultants alike agree that POE is still rarely implemented in practice on public sector contracts.
'A number of outstanding issues must be addressed in order to enable the public sector to fully harness the benefits of POE. These barriers are not monetary – what is primarily needed is greater commitment from ministers to prioritise POE take up within their department procurement programmes,' says RIBA Policy Advisor Emilia Plotka.
The RIBA wants to see POE become standard practice across the government's capital funding programmes.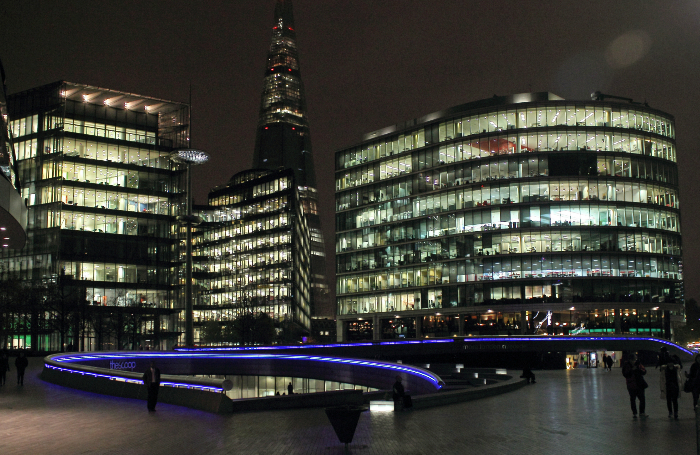 To get there, the policy paper says ministers should be encouraging civil servant project sponsors to define clear objectives for every building project they procure and then mandate POE to assess the final products and optimise operational performance as soon as possible.
The RIBA is also calling for POE data to be shared to enable all parties to continuously improve. This could be done without compromising commercial confidentiality on individual projects, but through other data sharing approaches such as benchmarking.
POE can be light touch or more in-depth and can employ a wide range of techniques depending upon the focus of the building. A good-quality POE provides a means for assessing whether a project brief has been met, collates feedback from building occupants, and scores how efficiently a new or refurbished building operates.
Studies suggest that POE adds between 0.1% and 0.25% to upfront costs, clearly outweighed by the benefits they can provide to subsequent building design and management.
Examples of how POE has been proven effective include the ten year programme of research undertaken on successive schools built in the Wolverhampton area. This led to design refinements and construction processes that significantly reduced running costs and later buildings easier to manage.
'The public sector stands to gain enormously if it gets better at gathering, sharing, and learning from post occupancy evaluations. The Department for Education has made a good start, but we need to see this approach adopted more widely within government,' adds Plotka.
'There can be no doubt about the advantages of carrying out post occupancy evaluations and many in the construction world will be doing this already as part of internal research for continual improvement,' says Caroline Buckingham, RIBA Vice President for Practice and Profession.
'What we need is recognition and a widely adopted framework to embed it seamlessly into the design and construction process. It isn't a nice-to-have, it is essential if we are to progress quality and innovation in our industry.'
Helen Taylor, director of practice at Scott Brownrigg, argues that wider government use of POE would have clear benefits for the wider construction industry too.
'This policy paper clearly outlines the need for a government commitment to carrying out and sharing outcomes from post occupancy evaluations on public funded projects.
'Raising the importance of this activity will support the learning that the industry is seeking to deliver better performing buildings – both for diverse user needs and energy demand,' says Taylor.
Thanks to Emilia Plotka, RIBA Policy Advisor; Caroline Buckingham, director, HLM Architects; Helen Taylor, director of practice, Scott Brownrigg.
Text by Neal Morris. This is a 'Practice News' post edited by the RIBA Practice team. The team would like to hear your feedback and ideas for Practice News: practice@riba.org.
Posted on 28 September 2017.