RIBA Domestic Building Contract is good news for both client and contractor
06 December 2018
The RIBA Domestic Building Contract stands apart in being dedicated to single-home projects. It is a contract that is tailor-made for work carried out on a client's home, including renovations, extensions, maintenance and new buildings.
Significantly revised, the 2018 edition provides plain-English guidance in a clear, easy to understand format.
'The whole contract has been revisited and rewritten and is now fairer to both clients and contractors,' explains Darya Bahram, Secretary General of the Association of Consultant Architects, who led the review and revision process. 'It is also a real step forward in terms of user-friendliness, and the terminology is greatly improved.'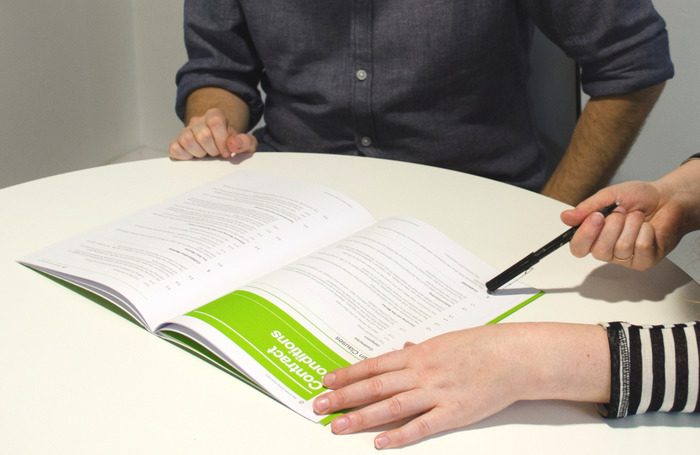 The updated contract takes on board the Consumer Rights Act 2015, which gives domestic clients different rights of redress to commercial clients. It complies with CDM 2015 and gives detailed advice for clients on their duties under the regulations.
'It has been written in a way that allows the client to be engaged and ask the right questions,' Barham explains. 'And there is now a checklist that both parties can work through together to help choose the right options.'
This checklist is the final stage of the contract, which both parties must review before signing. Yet it is placed right at the start of the document. Its importance cannot be overlooked, stating unequivocally that 'if you are unable to answer 'yes' to any of the following questions, you are not ready to sign the contract'.
Here, both client and contractor must confirm that the price and payment dates have been agreed; the roles of client, principal contractor and principal designer have been considered and assigned; that all drawings, specification and schedules have been agreed; and nine other essential points.
Another important aspect of the contract is its guidance on dispute resolution. It encourages mediation and adjudication as very much the preferred options, although the client still retains the right to go to court.
'The old contract had a whole pick-and-mix list of dispute options, but the 2018 edition is focused on less confrontational mediation and adjudication,' explains Bahram. 'The courts will expect to see that these have been explored in most cases'.
Kunle Barker, founder of construction and design company Illustrious Homes and the presenter of TV's 'Love Your Home & Garden', is enthusiastic about the 2018 contract. He particularly welcomes its focus on mediation rather than litigation.
'Litigation means we all lose,' Barker states. 'It's important to point out that the new contract offers protection for both client and contractor. This collaborative approach is refreshing and is the best way to navigate issues in a mutually beneficial way'.
Contractors will note the alteration to the requirement of providing a 'Programme' prior to the commencement of works. This part of the contract sets out the activities that a contractor is to carry out in order to complete works, along with their start and finish times and the financial penalties for not doing so.
Previously obligatory, it is now optional. Bahram says the obligation in the old contract was onerous and off-putting to many contractors and did not always suit a project's particular circumstances. It is top of the 'Optional Items' however; a contractual feature that a client and contractor may well wish to consider.
Also amended is the 'Required Specialists' option. Any specific subcontractor or supplier the client wishes to use now has to be identified at the tender stage and listed in the Contract Documents.
The 'Contractor Design' option has been retained, so that a detailed and accurate description of any elements the contractor will design must be provided, and there is now a provision for a level of professional indemnity to be specified.
A valuable tool for both client and contractor, the Domestic Building Contract can ensure that all parties are fully aware of what is being agreed and that all appropriate documents and information have been provided.
'The RIBA has taken time to create a contract that is both easy to understand and robust', attests Barker. 'I see no reason why a large percentage of construction projects should not be carried out under its protection and guidance.'
The RIBA Domestic Building Contract in digital format is £17.50 plus VAT for RIBA Chartered Members, or £35 plus VAT for non-members. Paper contracts are £25 plus VAT. Further details at RIBA Contracts.
Thanks to Darya Bahram, Secretary General, Association of Consultant Architects; Kunle Barker, TV Presenter and founder of Illustrious Homes.
Text by Neal Morris. This is a Professional Feature edited by the RIBA Practice team. Send us your feedback and ideas
RIBA Core Curriculum Topic: Procurement and contracts.
As part of the flexible RIBA CPD programme, Professional Features count as microlearning. See further information on the updated RIBA CPD Core Curriculum and on fulfilling your CPD requirements as an RIBA Chartered Member.
Posted on 6 December 2018.