26 November 2021
Design Haus is an award-winning, RIBA chartered architectural practice led by innovative Architect James Brindley.
As well as offering the usual services that would be expected of an architectural practice, Design Haus specialises in collaborative design pathways and 3D visualisation via Virtual Reality.
Their unique VR presentation and design process allows clients to truly experience the finished project long before building work has begun. Clients can explore their future home, specify lighting and materials, and see their home at different times of day and in different weather conditions. This allows them to understand the design completely and provides a real opportunity to contribute to the design process.
James is one of the few designers in the UK who is accredited with both the RIBA (Royal Institute of British Architecture) and BIID (British Institute of Interior Design). This allows Design Haus to offer a specialised service across both disciplines.
A contemporary extension on a 1920s family home in Nottingham. A Design Haus project as featured in 'Grand Designs' magazine. Watch a video of the process below. © Design Haus
How do you incorporate environmental and social sustainability into your work?
At Design Haus, sustainability is central to us as a business and significantly affects our design decisions. We are members of 'The Green Register of Construction Professionals' and believe we have a responsibility to design buildings which are fuel efficient, reduce reliance on the national grid and also create a positive environmental and social impact wherever possible.
In a recent project, a client's house suffered from overheating and although they wanted to invest in air conditioning, through design we were able to reduce the average temperature of the house by 7˚C through using solar shading and strategically placed windows to create a natural stack ventilation system.
We source sustainable materials and reduce building waste whenever we can. Our use of 'Virtual Reality' means that clients have 'walked around' their homes already, so there is less risk of abortive building work due to design changes.
What do you think is the most important issue for architects to focus on right now, and what are you doing as a practice to tackle it?

As evident currently, especially as COP26 is still in our minds, our most important objective is to reduce greenhouse and CO2 emissions by trying to achieve net zero. As architects, we need to focus on reducing these emissions within the construction sector and to continue to educate ourselves on emerging green technologies and sustainable solutions in order to incorporate these into our designs.
As a company, we work with our clients to consider whether our designs could have more of a positive environmental effect. A recent design incorporated a raised terrace with a bee sanctuary, and another; a roof garden which would otherwise have been an unused area. It's important for us to look at the whole space and try to make a positive contribution wherever possible.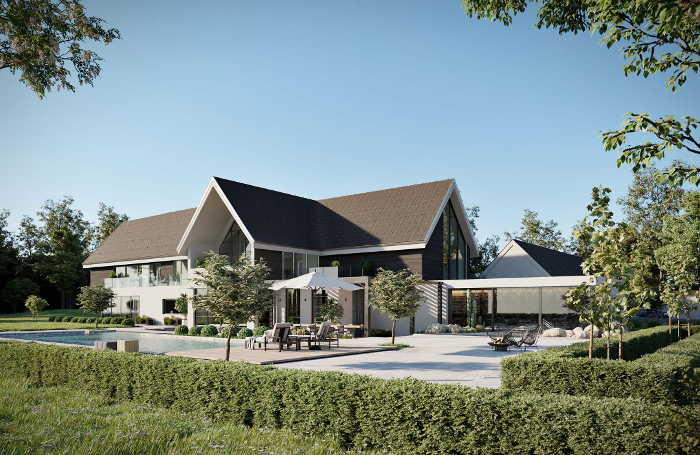 What's the most exciting project you've worked on and why?
One of the most exciting stages in every project is when our clients experience their new home via VR for the first time - clients can move around the space, in real-time we can move windows/ walls and furniture, see how light affects the design throughout the day and get a complete sense of what the final design will be like. Our clients love how the design starts to come to life.
We felt this even more so, with one of our recent clients who is based in China yet has a property in the UK. Using a VR headset our client was able to navigate the project remotely from China and collaborate on real-time design decisions - he was delighted. We're very proud of the fact that we can give clients an almost identical design experience no matter where they are in the world.
Where do you look for inspiration?
I feel that as architects our role is to continuously learn and become better designers. Never have we had so much inspiration within easy reach - from design magazines, events and online publications to social media; new ideas and concepts are everywhere. I personally find the architecture from Singapore really exciting at the moment - the city has embraced its aspiration as a sustainable city and with government legislation aiming to have 80 percent of its buildings achieve Green Mark standards by 2030, Architects have had to put sustainability at the forefront of their designs.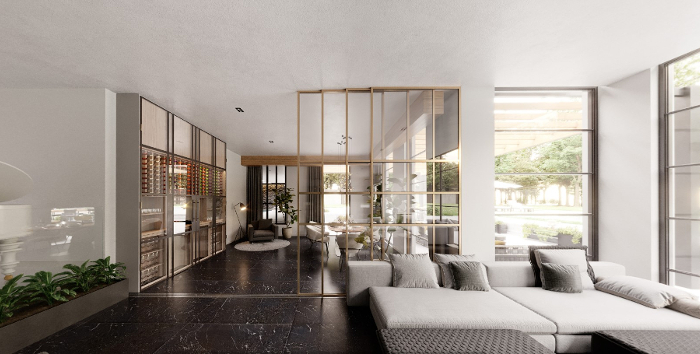 What is your advice for future generations of architects?

To seek inspiration as much as possible; through travelling, learning from other architects and designers across the world and to think outside the box creatively. It's important to consider the social impact of design on people's lives and the way they live. Good design can be a tremendous force for good and by nurturing good design we can greatly impact on the wider society; increasing wellbeing, both mentally and physically. Architects should try to improve the fabric of society, and to design with sustainability and re-use as priorities.
Do you believe the next generation will make a significant environmental difference to the built environment?

Hopefully! Future architects will have the benefit of being educated with sustainability, MMC, re-use and ergonomic design at the forefront of their minds when they design. Encouragingly, the younger generation seem to have more desire to foster, and encourage these ideas, as can be seen by their involvement in COP26 and elsewhere. They have conviction to make their voices heard, to tackle the issues that are harming the environment, and the world in which we live. Their voices and fears need to be listened to, and these ideas need to be included and addressed in the design process.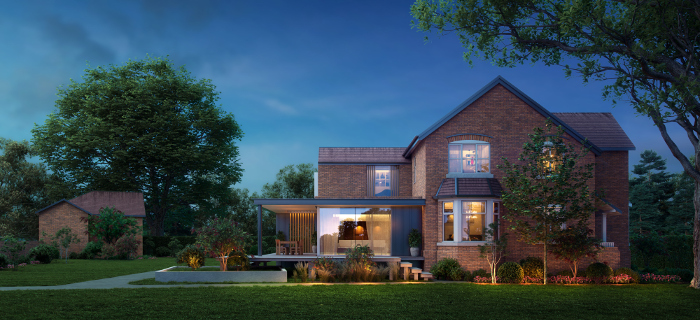 Contact us

if you would like your practice to be showcased in future months.