RIBA East Midlands Exemplar Housing Projects 2019
01 November 2019
The RIBA East Midlands Housing & Planning Group celebrated three exemplar housing developments in the region with presentations from the architects at the LCB Depot on 23 October 2019. The three projects are: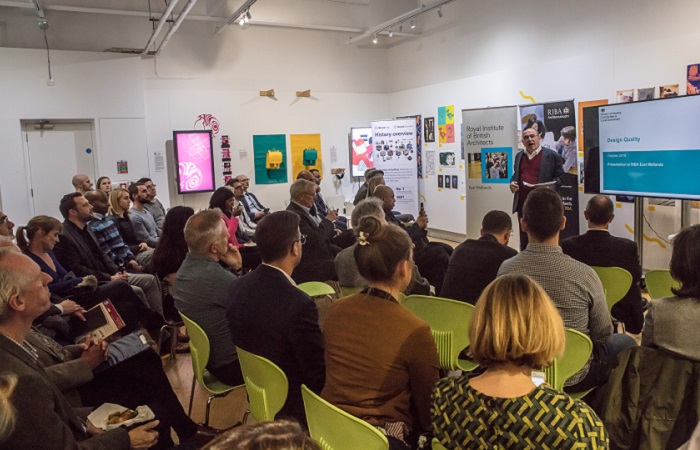 Sponsored by Ibstock Brick, the presentations to an audience of 50 architects, construction professionals and local authority representatives provided an opportunity for the successful architects to describe their projects from inception to completion, with a focus on the architectural design input as outlined in the criteria on which the developments were selected by an expert panel.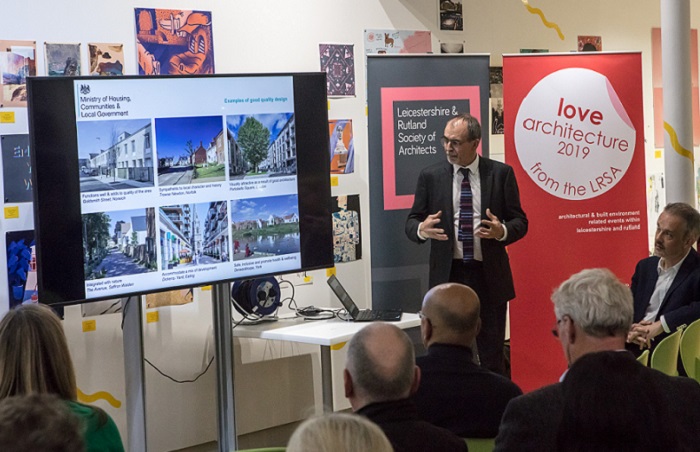 Pete Redman, chair of the RIBA East Midlands Housing & Planning Group introduced guests to the speakers, which also included Andy von Bradsky, Head of Architecture at the Ministry of Housing, Communities and Local Government (MHCLG). Andy spoke about the government's policy for embedding good design in future housing in the UK, with reference to the recently updated NPPF and the National Design Guide for Housing, launched in October.
Guests also had the opportunity to network and ask questions following the presentations as well as viewing an exhibition of the exemplar projects on display.