RIBA East Midlands regional forum 2019 held in Leicester
01 November 2019
LCB Depot in Leicester hosted the RIBA East Midlands annual forum on 23 October 2019. Members of Regional Council were joined by those of the Housing & Planning Group and Education Group, including representatives of the four regional branches, Schools of Architecture and students.
The afternoon commenced with a presentation by Regional Chair, Barbara Griffin-Wright on her priorities for the next two years; inviting comment and input from those present to see how these could be achieved. Her priorities include the sharing of ideas and strengthening the role of the RIBA East Midlands Regional Council through collaborative working on region wide events, as well as those at a branch level.
This was supported with a viewing of the recently launched video, filmed at the 2019 RIBA Members Forum in Bristol, focusing on the strength of the RIBA's regional and branch network, including an overview of activities and opportunities for members to be involved.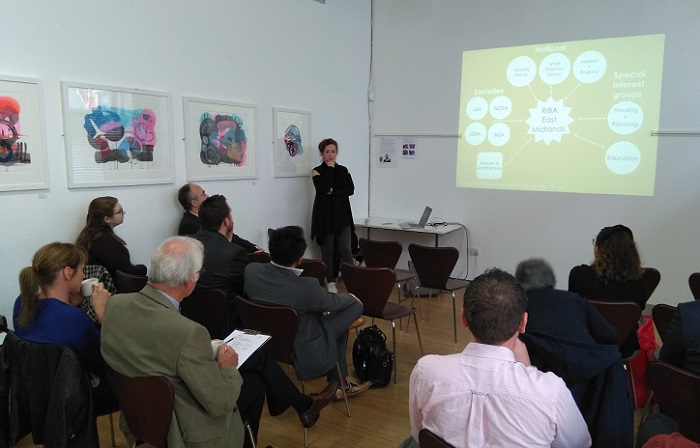 Attendees were then briefed on a national campaign currently in development, promoting the role of architects to primarily residential clients. The feedback given will assist in fine tuning the campaign's approach and content.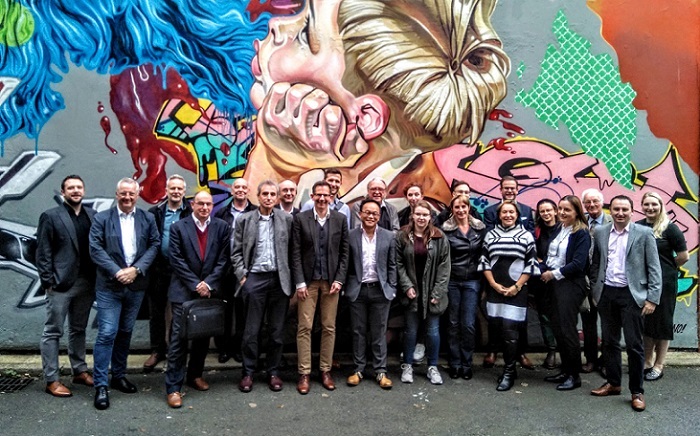 Finally, delegates heard from Peter Oborn (Chair of the RIBA's Ethics and Sustainable Development Commission) and Carys Rowlands (RIBA Head of Professional Standards), on the work of the Commission. The report launched last December, and the current programme to deliver against the recommendations. These include the RIBA's recently announced 2030 Climate Challenge, to help architects meet net zero (or better) whole life carbon for new and retrofitted buildings by 2030. It sets a series of targets for practices to adopt to reduce operational energy, embodied carbon and potable water.