01 March 2022
On Wednesday 23 February, almost fifty architecture students from across the East Midlands came together for a one-day charrette hosted by the Leicester School of Architecture (LSA), De Montfort University (DMU). This was the first student charrette since 2019, which is normally organised annually as part of the work of the region's member-led education group, with support from RIBA East Midlands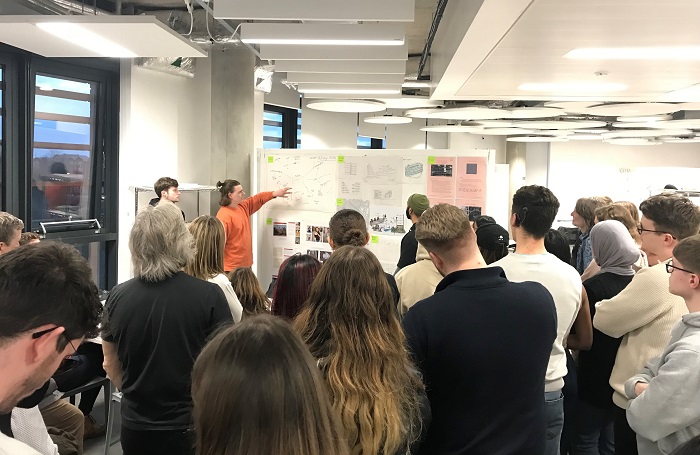 The charrette provides a platform for schools of architecture and their students to showcase their talent and creativity, as well as providing an opportunity to work creatively and collaboratively on a 'live' project in a team environment. Students from Nottingham Trent University (NTU), the University of Nottingham, the University of Lincoln, the University of Derby and LSA at DMU all took part. Students worked in mixed year and university groups on a design brief which had been developed by DMU in collaboration with Leicester City Council, rethinking the multi-storey car park - entitled: Auto-magic volte-face - From carpark to social condenser.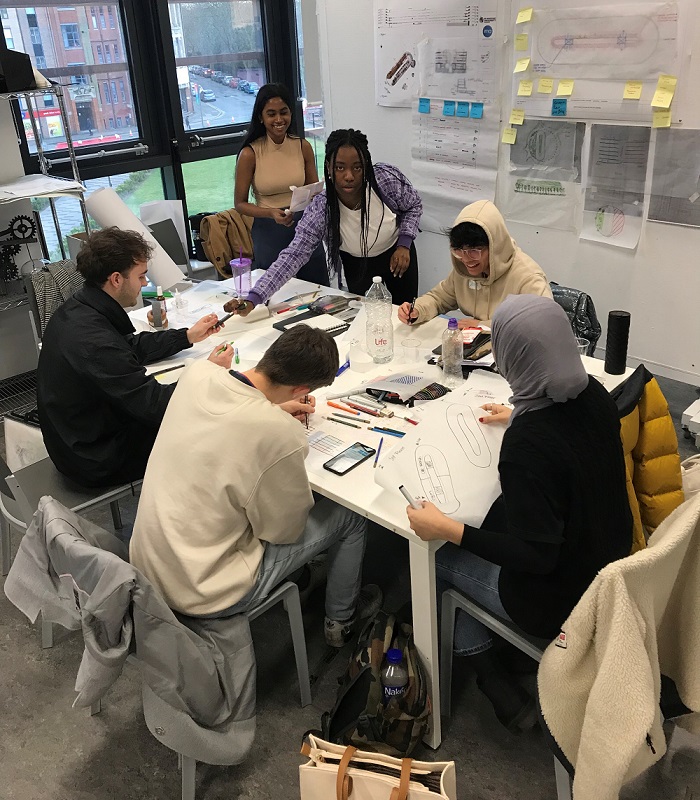 In the morning, students and teaching staff were welcomed to the city's urban room, Beta X, by LSA Head of School, Kate Cheyne; Leicester City Council Head of Planning, Grant Butterworth and RIBA East Midlands Chair, Nils Feldmann. After visiting the car park site, the students spent the afternoon in the studio working on their designs, producing models and drawings before pin-up and presentations later in the day. Design solutions ranged from sport and leisure facilities, allotment and food-producing areas to a velodrome and urban park.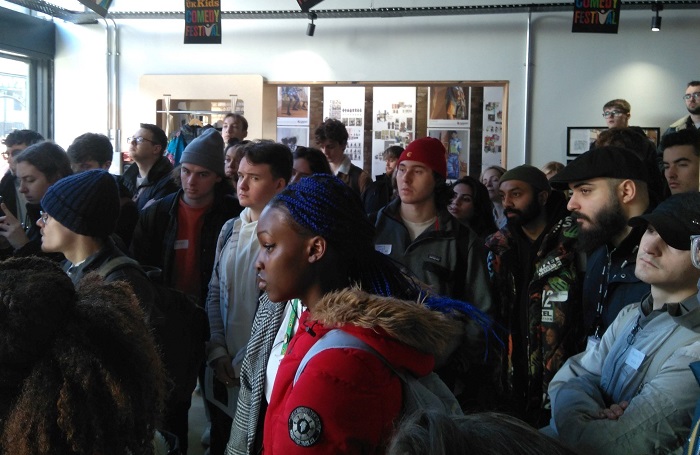 The students were joined by several representatives from local practices: Mark and Nafisa from Muddy Dog Architects; Will Lumby from Walters Architects and Natasha Branco from Pick Everard's Leicester office, as well as Landscape Architect, Chryse Tinsley, from Leicester City Council. The final presentations were also attended by RIBA East Midlands Education Group Chair, Barbara Griffin-Wright, architect, Nils Feldmann and Grant Butterworth & Justin Webber from Leicester City Council.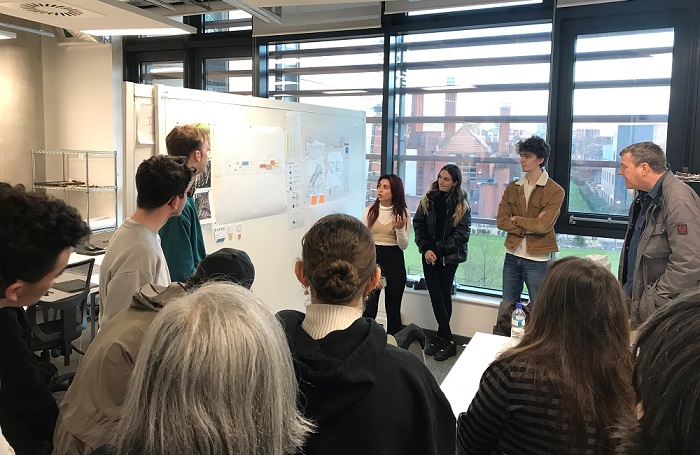 Kate Cheyne, charrette organiser and LSA Head of School said of the day:
"It was wonderful to have 70 students, local practitioners, tutors and Leicester City planners all problem-solving the future use of inner city multi-storey car parks, avoiding carbon intensive demolition.
"Most exciting for us was to see the number of ideas that centred around car-free cities and public ownership to reuse the structure to improve health and well-being in our cities and luckily we had the LCC landscape architect and structural engineer present to talk about loading, root systems and sustainable urban drainage."
Grant Butterworth, Head of Planning at Leicester City Council added:

"We really enjoyed the imagination and enthusiasm shown by the students throughout the day which reaffirmed our conviction that Lee Circle is a special, if challenging asset the city is lucky to enjoy.
"My thanks go to everyone involved, but especially the regional RIBA team and DMU for their inspiration and smooth organisation as always."