10 November 2022
RIBA East provides a network for small and emerging practices and sole practitioners
The RIBA East Small Practice Network held its first online meeting in early July 2020 and has continued to gain momentum. The network was set up in response to requests from small or emerging practices, often sole practitioners, for a friendly and supportive forum where those with less experience and opportunities to network might meet to share thoughts and experiences.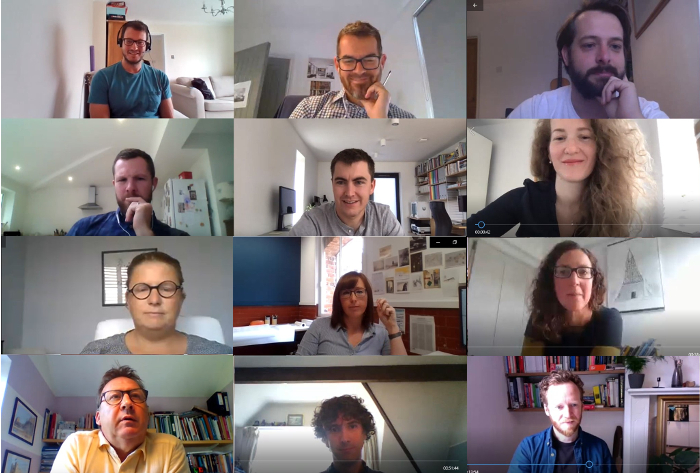 The group is facilitated by RIBA East and is jointly chaired by Sasha Edmonds, Director of Liv Architects in Norfolk, Luke Butcher, Director of Butcher Bayley Architects (BBA) in Cambridgeshire, and Liz King, Liv Architects in Norfolk. All are proactive, enthusiastic hosts who, as directors of emerging practices themselves, provide great ideas for presentation, knowledge sharing and discussion. Sasha has also set up a Facebook group for the small and new practice community where members can get in touch with each other quickly and directly.
Sasha Edmonds commented:
"We have been delighted to find that those who are working alone or are very new in practice in our region are jumping at the chance to get involved in a regular peer to peer networking group, to give new business owners the opportunity to benefit from the experience of others and share thoughts and tips. The fact that the monthly meetings are run online has only served to help the reach of the group, especially those working around childcare and in remote locations, and I'm pleased to be able to help guide the content as well as learning a lot myself."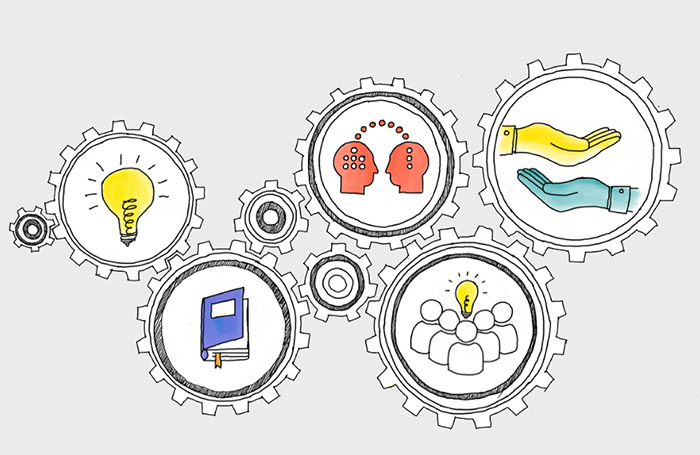 The group holds monthly meetups, and each event has a headline theme with expert speakers offering their time to advise the group on a variety of topics, as well as additional time for networking. Members of the group who are sole practitioners in particular have welcomed the chance to meet regularly as this offers them the opportunity to talk to "colleagues" where they might ordinarily not have anyone to discuss their queries and concerns with.
Meeting agendas have included, so far:
a series of origins talks from award winning practices with a range of backgrounds
how to manage business growth and employ your first member of staff
the founder of Business of Architecture on what he'd do differently and how to best position your practice
in conversation with Nigel Ostime of Hawkins\Brown, author of Small Projects Handbook
an overview on PR and Comms for the built environment – how to build your business and use the tools at your disposal
Permitted Development rights launched early September 2020
show and tell sessions – members of the group discuss a project or aspect of their own origins story
Clare Nash on environmental and community focused housing and publishing fee structures
how to use and make the most of RIBA's Find an Architect service and making the most of RIBA membership
The group also makes good use of RIBA research, support tools, and initiatives such as the Marketing Toolkit, part of the Work with an Architect client campaign. Expert speakers are always on hand to provide up to date information and news.
The Facebook group members provide each other with regular questions, answers, and general advice on a wide range of topics from the best printer or AutoCAD software to buy, to suggestions for quantity surveyors and project managers along with queries on contracts and fee proposals.
The meetings are currently delivered digitally but the group intends to arrange face to face social gatherings when possible. For now, the online meetings are there to support any practice or sole practitioner in the East region (Bedfordshire, Cambridgeshire, Hertfordshire, Essex, Norfolk and Suffolk) who wishes to get involved. The criteria is for small, new, emerging practices – ideally with fewer than five years in practice or under five employees - but there are exceptions to this, and it is recognised that even a more experienced practitioner might welcome the opportunity to network with other smaller practices in the region.
If you're interested in joining the network or want to find out more, please email James Turnbull at riba.east@riba.org for details of the next event.